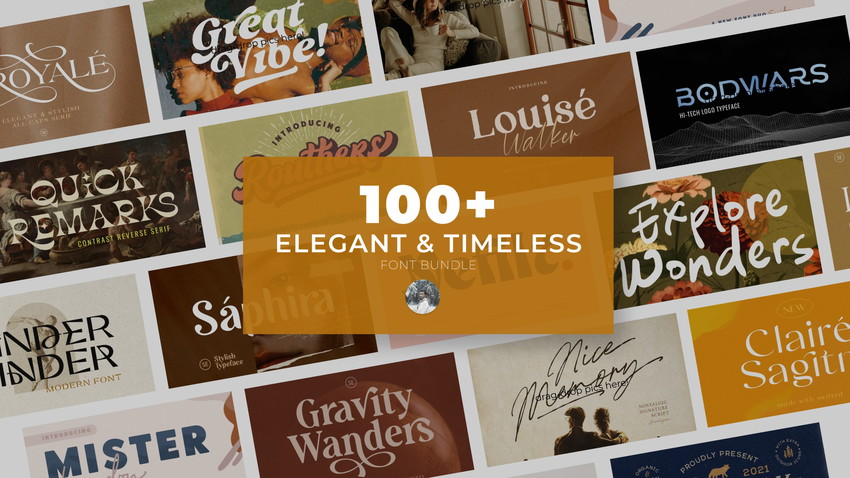 Create beautiful designs that stand the test of time.
Fonts are the foundation of any great design. They can make or break your project, so it's important to choose the right ones. That's why we've put together this bundle of 100+ elegant and timeless fonts. With this collection, you'll have everything you need to create beautiful designs that stand the test of time. What's included? – Allison Style (Font Duo) – Delicate serif and a free handwriting script) – Carrol Sans (16 Fonts) – Classic and modern sans with alternates in each alphabet! – Shutter Stone Signature Script – handwritten font that contains stylistic alternate – Point Panther (8 BOLD FONTS) – headline font with a super bold style that contains up to 6 Alternates for each character Get this 100+ selected fonts only. Including ALL NEW and all-time best-selling fonts. This bundle is totally complete for whatever your project, including serif, sans serif, script, and signature with an elegant vibe!
Digital download of 100+ Elegant & Timeless Font Bundle
This deal is non-refundable
Get lifetime access. Just download and save within 60 days of purchase.