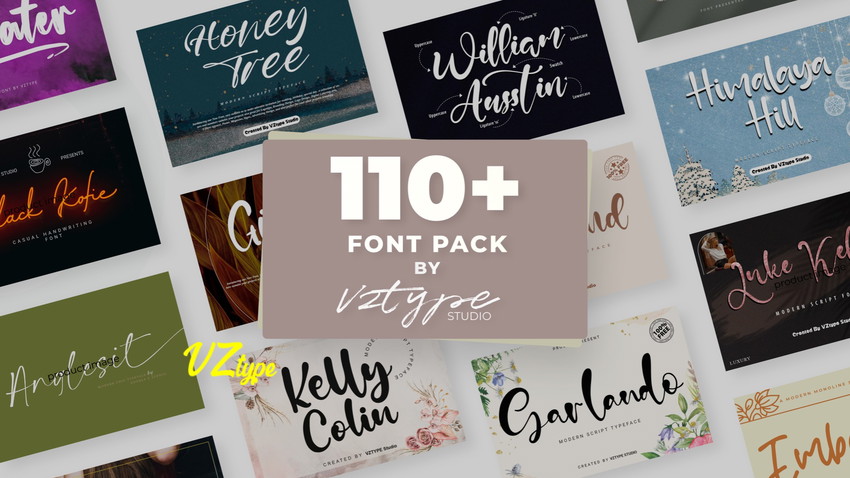 We believe that a design always requires an important element, namely the typeface.
Fonts are a funny thing. We all have our favorites for different reasons, and we're often loyal to them. But when it comes to trying something new, sometimes that's just too scary. It's like stepping out of your comfort zone, and who wants to do that? But with the VZTYPE Studio 110+ Font Pack, you can try out a bunch of new fonts without having to commit! This pack includes 117 fonts in total: blackletter, decorative, sans serif, serif, display, script & signature fonts. Plus it comes with unlimited commercial licensing rights so you can use them however you want! Felicia – Signature Font Honey Bunney – Font Duo Giovanetta – Handwritten Font Sacred Love – Handwritten Font Arastela – Modern Handwritten Font Mitchell – Signature Font Winear – Cute Font Red Maroon – Modern Script Font Valley River – Modern Script Font and more! So what are you waiting for? Try out some new fonts today!
Digital download of 110+ Font Pack by VZTYPE Studio
This deal is non-refundable
Get lifetime access. Just download and save within 60 days of purchase.