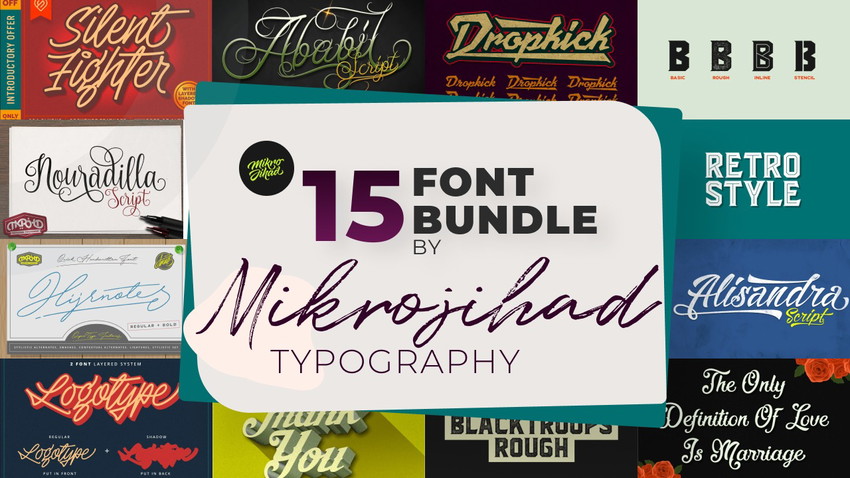 Add an extra personality to your work with 15+ fonts
Font Bundle by Mikrojihad is an amazing collection of fonts! The variety of typefaces available in this bundle makes it perfect for any project. Whether you need a formal font for a presentation or something more fun and casual for a party invitation, Font Bundle by Mikrojihad has you covered. And the best part? This bundle is available at an incredibly low price! So don't miss your chance to get your hands on these incredible fonts. Font Bundle by Mikrojihad is a must-have for anyone who wants to add an extra touch of personality to their work. The fonts are fun and unformal, making them perfect for everything from invitations to tattoos. Get access now!
Digital download of 15+ Font Bundle by Mikrojihad Typography
This deal is non-refundable
Get lifetime access. Just download and save within 60 days of purchase.