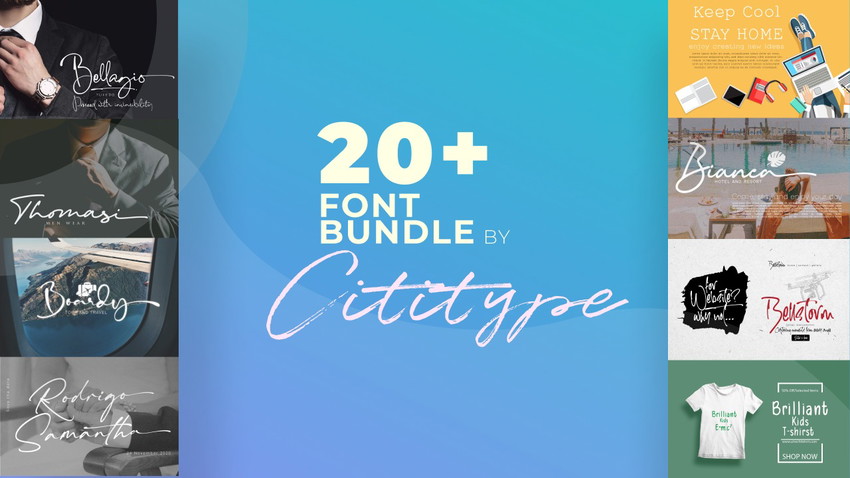 Script fonts that make your designs feminine, elegant and fashionable
The Cititype Font Bundle is a great deal for anyone looking to add some new fonts to their collection. This bundle includes 20+ fonts, all of which are signature fonts or have a hand-drawn feel. If you're in need of some beautiful and unique fonts, then be sure to check out the 20+ Font Bundle by Cititype. This studio focuses on script fonts that tend to be feminine, elegant, and fashionable and all the designs that contain beautiful lettering and typography. I believe that handwriting is unique and always stands out. Handwritten fonts are widely used for modern brands' unique digital products, this style has a prominent visual power. I'm sure this style will continue to grow along with emerging media used to create fonts. Our hope is that my typefaces will assist you in your creative endeavors.
Digital download of 20+ Font Bundle by Cititype
This deal is non-refundable
Get lifetime access. Just download and save within 60 days of purchase.