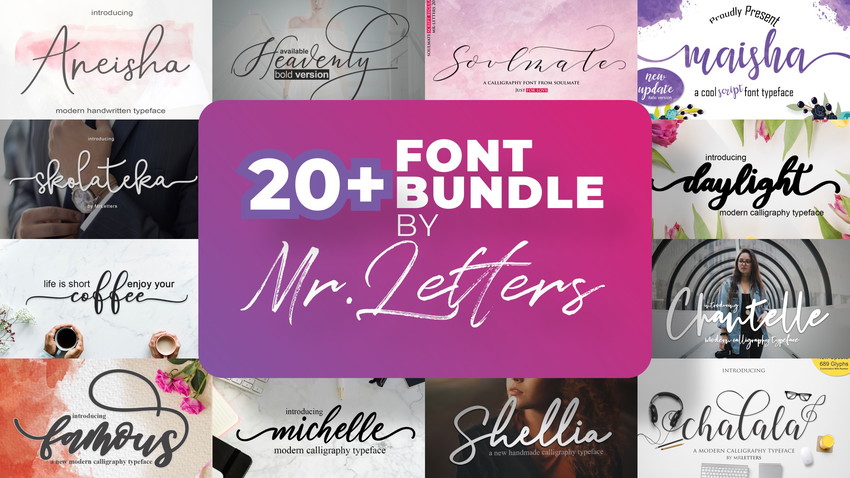 Plenty of glyphs to put you in control of your designs
Mr.letters is a talented calligraphy artist and graphic designer who has created this font bundle that includes 20+ fonts. The fonts are perfect for all kinds of design projects, but they are especially useful for those who want to create modern designs, as they look great on screens and can be used in both print and digital media. Each font has a variety of different variations in OTF and TTF format from regular, to regular italic, bold, and plenty more glyphs to put you in control of your designs. Here are two fonts from this collection that give you more choice! New England Script is equipped with 670 glyphs. and by having many of these glyphs there will be able to choose the letters according to your likes, lots of variations, and options for each letter, so you can customize your design choices. Skolateka Script comes with 268 glyphs. The alternative characters were divided into several Open Type features such as Swash, Stylistic Sets, Stylistic Alternates, and Ligature. All fonts in this bundle are Script fonts. Get access now!
Digital download of 20+ Font Bundle by Mr.letters
This deal is non-refundable
Get lifetime access. Just download and save within 60 days of purchase.