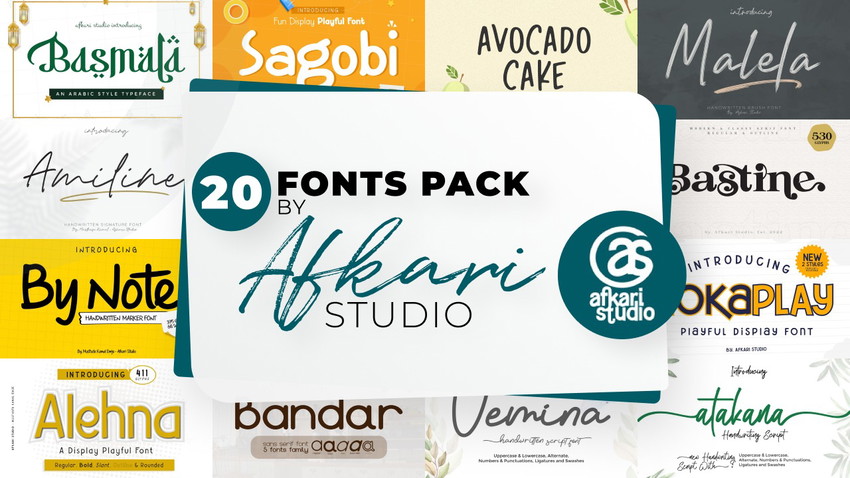 Brush fonts are all the rage right now!
When it comes to fonts, there are a lot of different options to choose from. But when you want something that's both modern and classy, brush fonts are the way to go. Brush fonts have a handmade feel that can give your text an elegant or even vintage look. We've decided to incorporate handwritten and brush fonts together in this pack to give your designs extra personality and flair. As a graphic designer, you know that having a great selection of fonts is essential. And, if you're like most designers, you're always on the lookout for new and interesting typefaces to add to your collection. Well, we've got some good news for you! We've put together a package of 20 amazing handwritten and brush fonts, and we're offering it to you at an incredible exclusive deal. This package includes an installable .otf file for each font. You will need to ""unzip"" the folder and install the fonts individually to your computer; but once they're installed, they'll be available in all of your software applications. So what are you waiting for? Grab this bundle now and start using these beautiful fonts in your next project!
Digital download of 20 Font Pack by Afkari Studio
This deal is non-refundable
Get lifetime access. Just download and save within 60 days of purchase.