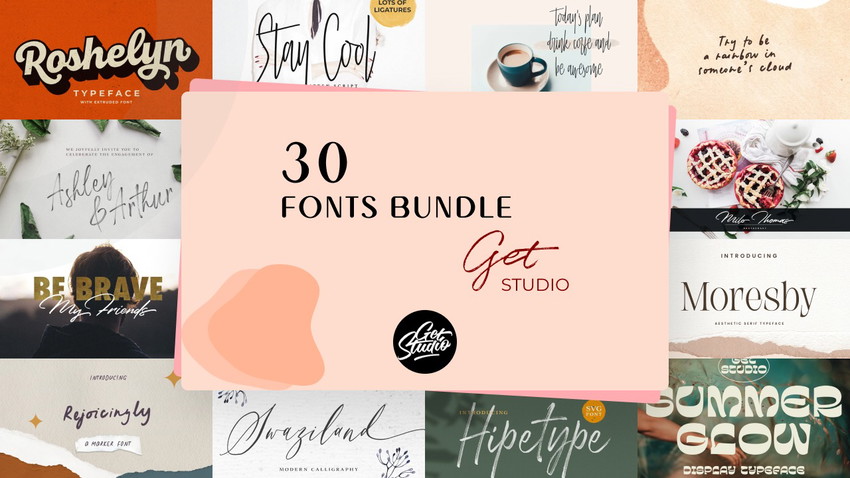 Introducing the 30 Font Bundle with our best selling fonts. Take your designs to a completely different level
If you're looking for a selection of fonts for your next design that are cool, retro and have a personality look no further than our 30 Font Bundle by Get Studio. This bundle includes 30 unique sharp and stylish serif fonts that are perfect for modern designs. The first font in the bundle is Melodiously Script, a handwritten signature style font with stunning brush characters and OpenType alternates. It's perfect for logos, name tags, handwritten quotes, and more with a sharp shape that is perfect for logos and headings. The second font is Ceone – Modern Display Font. Ceone is the perfect typeface for any modern vintage design project! With its reverse contrast and unique letterforms, it's sure to add an extra touch of elegance to your work. Plus, the multilingual letters and numbers make it perfect for any international project. So if you're looking to add some retro flair to your next project, be sure to check out our 30 Font Bundle by Get Studio.
Digital download of 30 Font Bundle by Get Studio
This deal is non-refundable
Get lifetime access. Just download and save within 60 days of purchase.