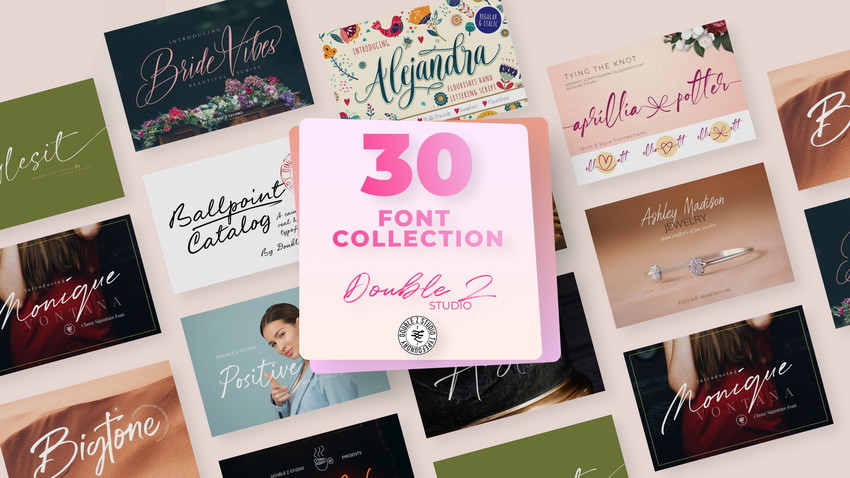 Looking chic and stylish doesn't have to mean breaking the bank.
Hey Women Entrepreneurs! We're shining a light on incredible women-founded, women-owned, and women-run products. So we thought it was only fitting to start with fonts! After all, what could be more important for a woman entrepreneur than having the perfect font for her brand? There are so many great script fonts out there (just check out our full collection here), and they can add real elegance and style to your branding. But it's not just about looking good – these scripts also communicate optimism and femininity, which can be really powerful when you're trying to build a successful business. So if you're looking for something chic and stylish to give your brand that extra edge, go ahead and try out one of these amazing script fonts. We promise you won't regret it!
Digital download of 30 Font Collection by Double Z Studio
This deal is non-refundable
Get lifetime access. Just download and save within 60 days of purchase.