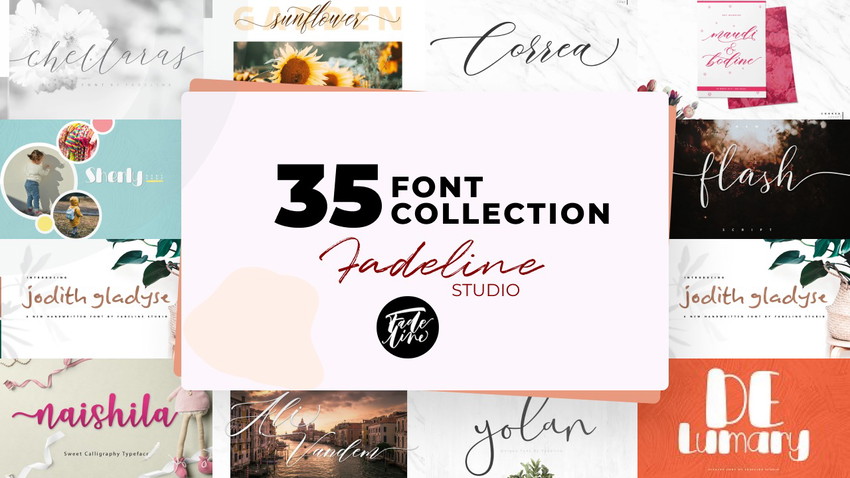 It's time to pay attention to your fonts!
Looking for a font that is perfect for your next project? Look no further than the 35 Font Collection by Fadeline. This collection includes beautiful calligraphy fonts in various types, making it easy to find the perfect font for your needs. Whether you need a script font, an elegant font, or something unique and handwritten, this collection has you covered. Plus, the fonts are all hand-drawn and brush-script style which gives them a wonderfully rustic feel. So why choose these fonts? Well, first of all, they are beautiful! But beyond that, they also provide content writers with an authentic and unique look for their work. Handwritten fonts can be used to add personality and charm to any piece of writing while brush-script styles lend themselves perfectly to projects with a rustic or vintage feel. And if you're looking for something truly special, there are even some funny and cute fonts included in this set! So whether you're working on a blog post, newsletter article, or just want to add some extra personality to your social media posts – these 35 Font collections by Fadeline should be at the top of your list!
Digital download of 35 Font Collection by Fadeline
This deal is non-refundable
Get lifetime access. Just download and save within 60 days of purchase.