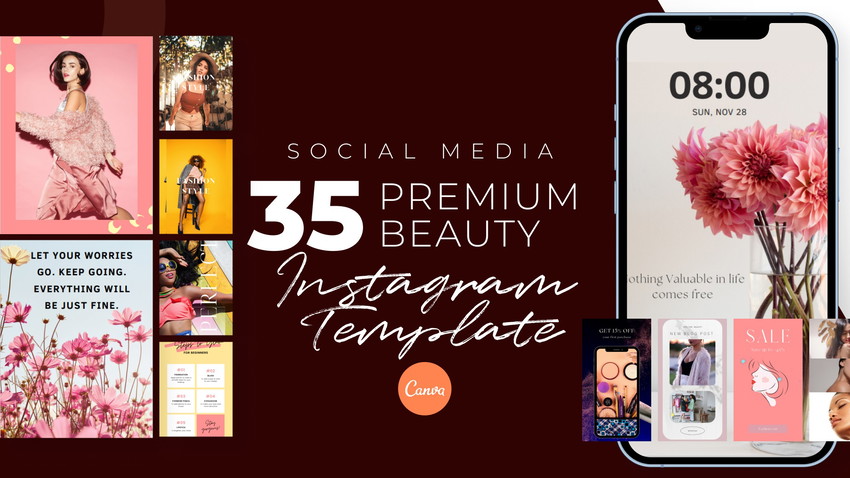 A collection of 35 Premium Beauty Instagram Templates for Canva Template
As we all know, social media is a powerful tool. It can be used to build relationships, share information, and connect with others. But what about using social media for business as a women entrepreneur? Can it help us grow our brand and reach new customers? The answer is yes! In fact, social media is one of the best ways to market your business. It allows you to connect with potential customers on a personal level, which can lead to more sales in the long run. And thanks to platforms like Canva, creating beautiful and professional-looking social media posts has never been easier. So if you're looking for a way to boost your business's online presence, you'll love our 35 Premium Beauty Social Media Canva Templates especially if you are a lady boss! You get: – 35 Ready to use Canva templates – PDFs with links to access and edit the templates in Canva Get access now!
Digital download of
This deal is non-refundable
Get lifetime access. Just download and save within 60 days of purchase.