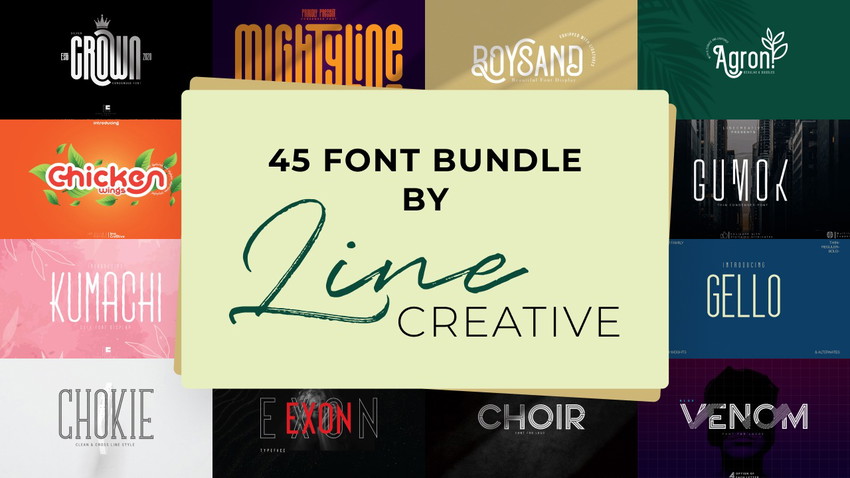 A great design begins with a great font!
45 Font Bundle by Line Creative is a great resource for display typefaces. With so many to choose from, it can be tough to decide which one to use for your next project. This bundle includes some of the most popular and well-designed typefaces available today. Whether you need a sleek logotype or an eye-catching display font, this bundle has something for everyone. If you're looking for a versatile sans serif typeface, try Display Design Child. It's perfect for both logos and text and comes in both regular and bold weights. If you need something with more personality, check out Choir or Masked Hero fonts. These fonts are perfect for creating attention-grabbing displays or posters. No matter what your needs may be, 45 Font Bundle by Line Creative has the right font for you!
Digital download of 45 Font Bundle by Line Creative
This deal is non-refundable
Get lifetime access. Just download and save within 60 days of purchase.