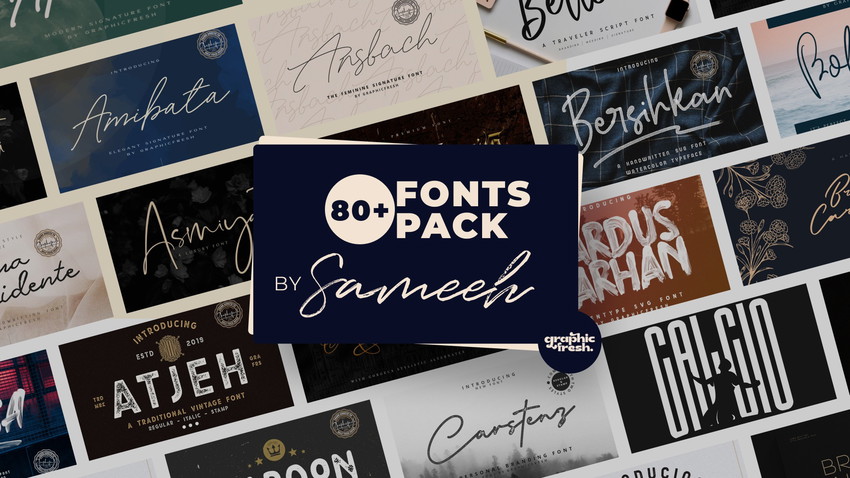 Choose your fonts carefully, Your business needs you!
Have you thought about fonts like me? Probably not and you don't need to. They can make or break your blog post, your website, and even your business. So it's important to choose the right font for the job. Here are a few tips I recommend to choose the perfect font for your business… 1. Think about your audience. What type of people will be reading your content? If you're targeting a younger audience, you might want to use a more modern font like… 2. Consider what mood you want to set with your text. Are you trying to convey elegance and sophistication? 3. Take into account what type of content you're writing about as well as the tone of voice you want to use. Now, all you need is fonts. Our "80+ Font Bundle" is perfect for you. We have calligraphy fonts, serif fonts, ligature sans, SVG fonts that don't lose quality when stretched or shrunk, classic fonts, san serif fonts, font duos, and more. Choose your fonts carefully, Your business needs you!
Digital download of 80+ Font Bundle by Sameeh
This deal is non-refundable
Get lifetime access. Just download and save within 60 days of purchase.