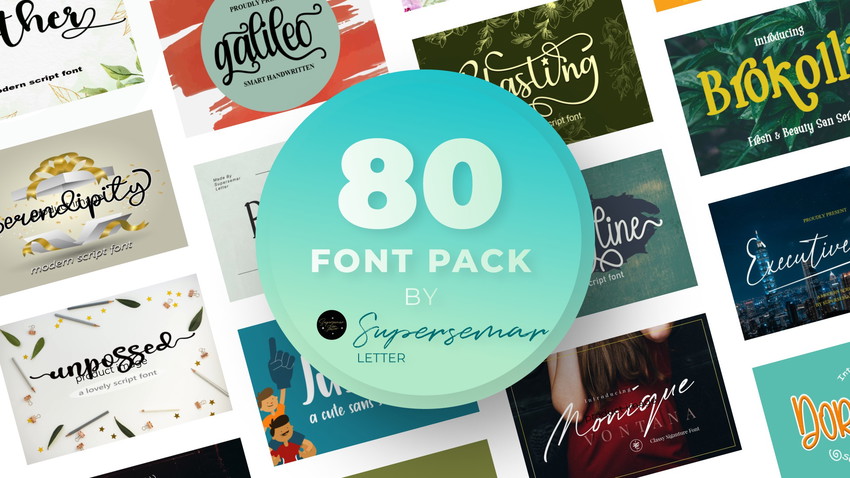 Who doesn't love a font named after their favorite dessert!
Fonts are like snowflakes, no two are alike. Well, maybe that's not entirely true, but there are a lot of fonts out there and they're all different. Some fonts are playful and handwritten, while others have a more signature or cute display look. You can also find romantic fonts that give your projects an extra touch of love. Whatever your need, there's sure to be a font for it! One great thing about fonts is that they come in all sorts of styles. If you're looking for something playful and handwritten, the Supersemar Letter 80+ Font Pack is perfect! With 83 different fonts to choose from, you'll have no trouble finding the right one for your project. Each font is unique and comes with unlimited commercial licensing rights so you can use them however you want! Hunky Dory – Handwritten Font Bright Dream – Handwritten Font Valentine Moment – Modern Calligraphy Chillwell – Script Font Candle Light – Display Font Integrity – Sans Serif Font Little Bubbly – Modern Script Strawberry Cheesecake – Cheerful Font Who doesn't love a font named after their favorite dessert! Get access now!
Digital download of 80+ Font Pack by Supersemar Letter
This deal is non-refundable
Get lifetime access. Just download and save within 60 days of purchase.