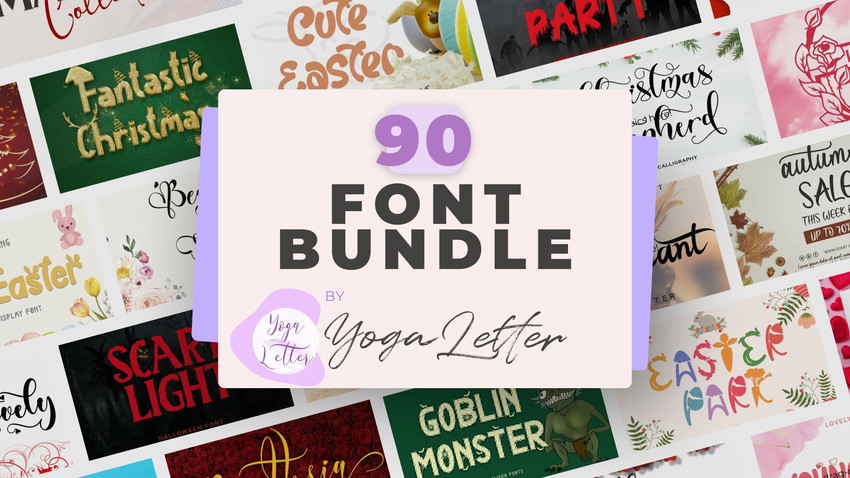 Find the perfect font for your next project
Fonts are the building blocks of written communication. They can make or break a message, and they play a big role in how your words look on the page. Different fonts convey different moods and messages, so it's important to choose the right one for your project. Here are some tips for choosing fonts: 1) Keep it simple: When you're starting out, it's best to stick with basic fonts that are easy to read. 2) Consider your audience: If you're writing something that needs to be legible at small sizes or across different platforms, choose a font that will be easily understood by everyone. 3) Be creative: Sometimes you need a font that stands out from the crowd and expresses your unique style. In these cases, go ahead and experiment with different types until you find one that feels right So now you need a font collection! Try our 90 Font Bundle by Yoga Letter. Get access now!
Digital download of 90 Font Bundle by Yoga Letter
This deal is non-refundable
Get lifetime access. Just download and save within 60 days of purchase.