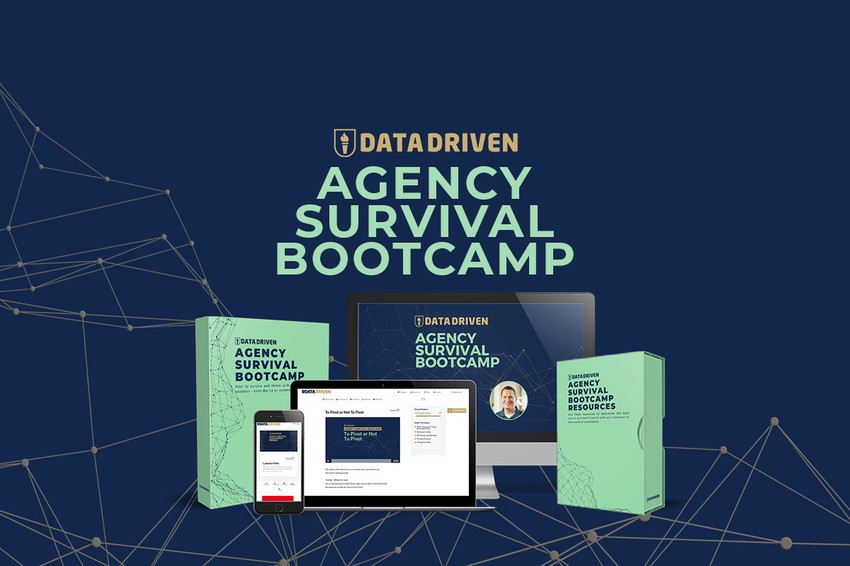 Finding growth opportunities during economic unrest and unexpected circumstances
If you could predict the future, you wouldn't need a business plan for unexpected financial strain. (You also wouldn't have eaten that 3 AM spicy bean burrito, but that's another story).
As it stands, the best way to deal with a volatile market is by having a strategy that can endure some heavy weather.
That way, your business will still stay healthy and ready to lead the way when things pick up again.
Gear up for Agency Survival Bootcamp.
Uncover strategies for finding growth areas during economic turmoil
Get your priorities straight to unlock your agencies potential
Learn how to sustain your business through tough times and get a head start on riding the next growth wave
Overview
Agency Survival Bootcamp is an online course that teaches you how to sustain your business and find new growth in a down economy.
Guiding you through the craziness is a digital marketing maestro who led his team to award-winning expansion during that last financial crisis.
You'll get the low-down on how to financially fortify your business to roll with the punches.
Not only that, but you'll discover insider tips for growing your business in a bear market.
With times a-changin' quickly, it's good to have someone who thrived during the last downturn on your side.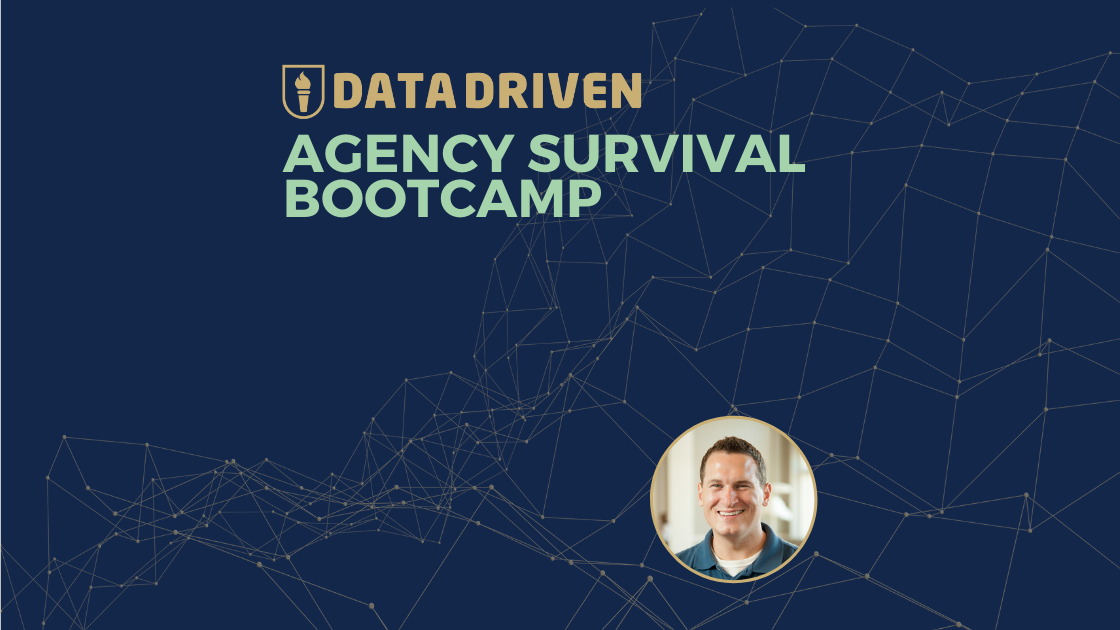 The economy is moving in different directions than you're used to, and it can be hard to know what's a good opportunity and what's not.
Agency Survival Bootcamp will teach you the techniques to identify opportunities that will lead the way in the next wave of growth.
You want to be set up to take advantage of your situation, so you can jump straight to the front of the pack when things start taking off again.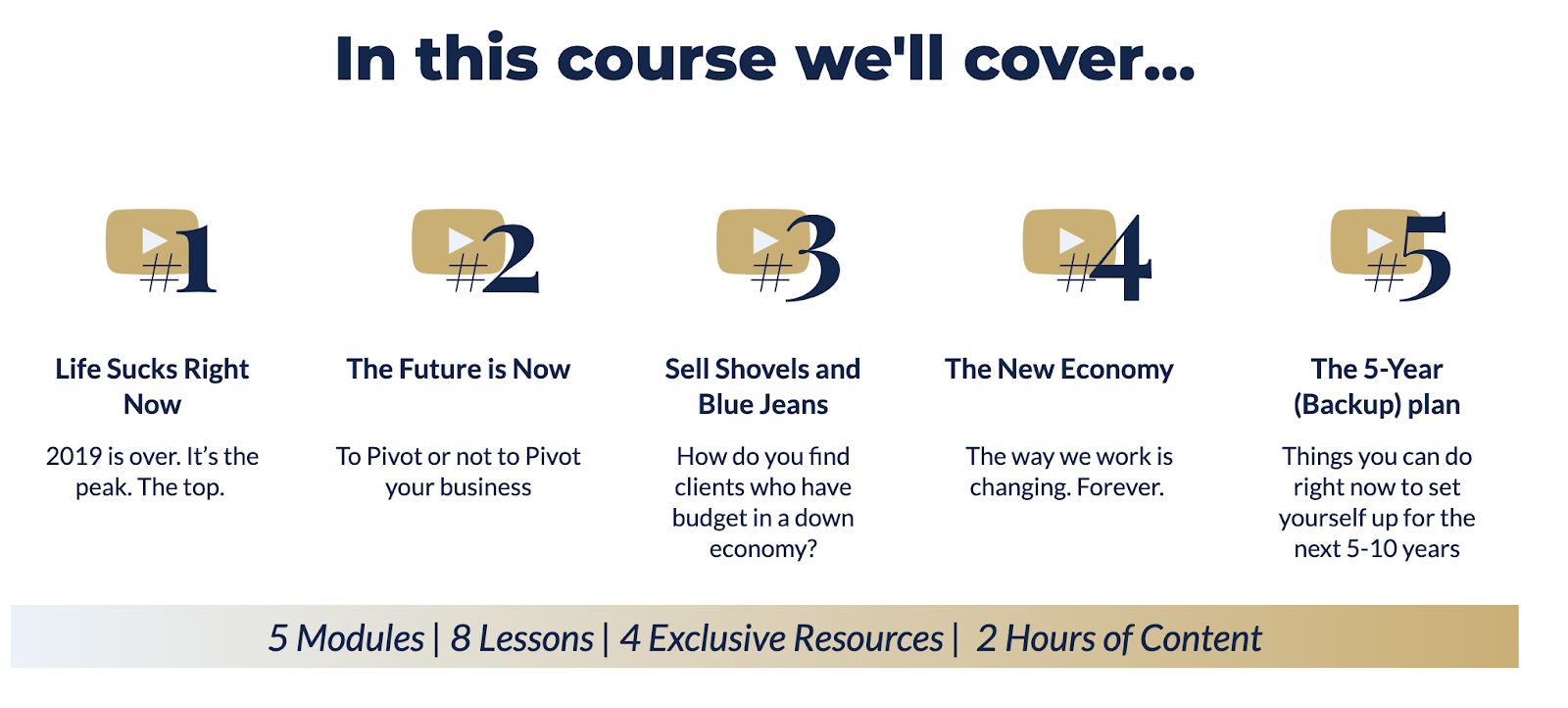 In tough times, people start tightening their belts on budgets. That may apply to you as well.
That's why this course runs you through methods that will help you find new clients without breaking your budget.
You'll also have a new toolbox for lead generation that's specifically designed to work within strapped budgets.
This isn't the time to scale back your client list, and Agency Survival Bootcamp can help you link up with new partners that'll help you through economic uncertainty.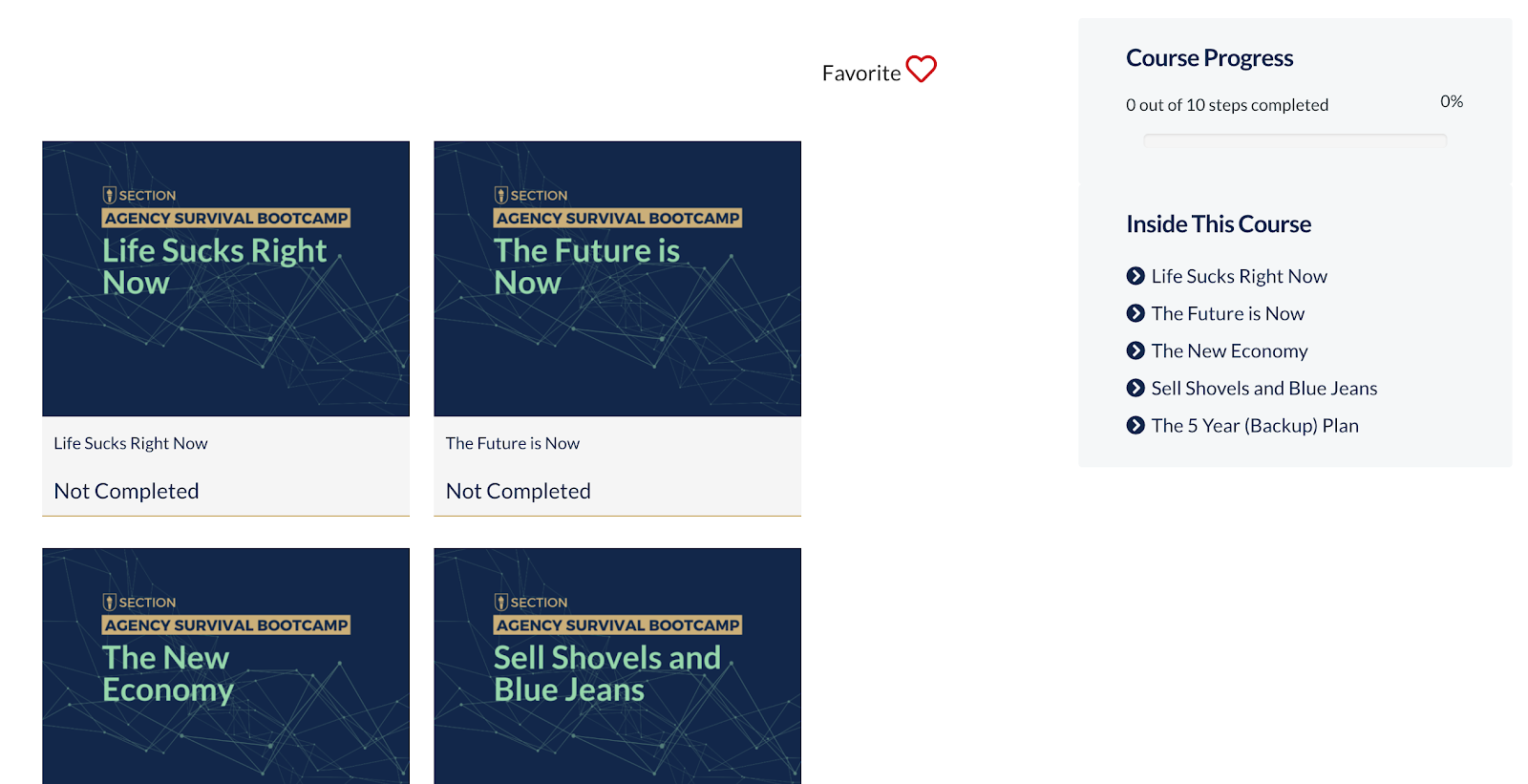 This is a new course that was created directly in response to our current economic predicament.
Even better, it was designed with Sumo-lings in mind.
Instead of the standard catch-all course from the other guys, you'll get advice tailored to your unique situation, along with extra resources for budding businesses.
These resources are made specifically for the current moment, and you'll be able to use them throughout this crisis, as well as plan for the next.
2020 has been a year for the books, and for none of the reasons we wished for on NYE '19.
During these times, it's important to remember that you need to stay prepared so you can move with confidence and come out ahead of the pack.
Take a course that'll help you turn crisis into opportunity and steer your agency towards a bigger, better future.
Get free access to Agency Survival Bootcamp today!
Related Blog Posts:
Deal terms & conditions
FREE lifetime access to Agency Survival Bootcamp Course

You must redeem your code within 60 days of purchase

GDPR compliant
Get lifetime access. Just download and save within 60 days.