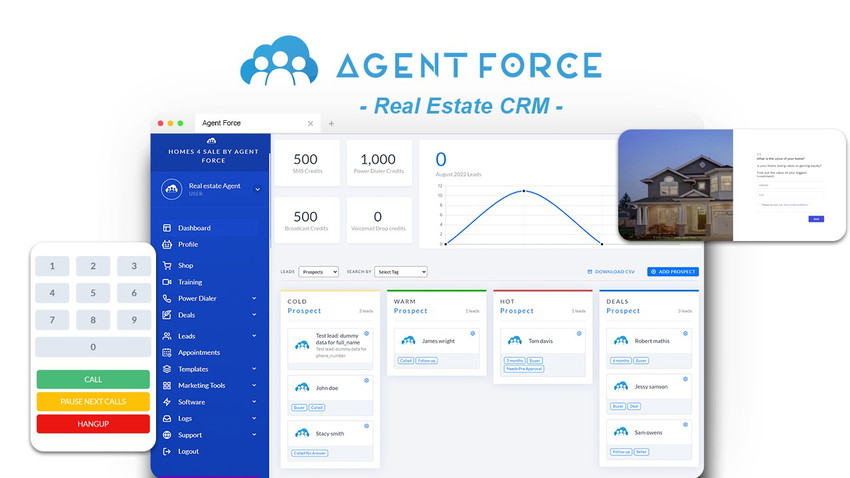 Real estate CRM that has every marketing tool you will ever need — all in one place for one price
Real estate CRM that has every marketing tool you will ever need — all in one place for one price
Automate your daily tasks while staying connected to your clients' needs in buying or selling their homes
Overview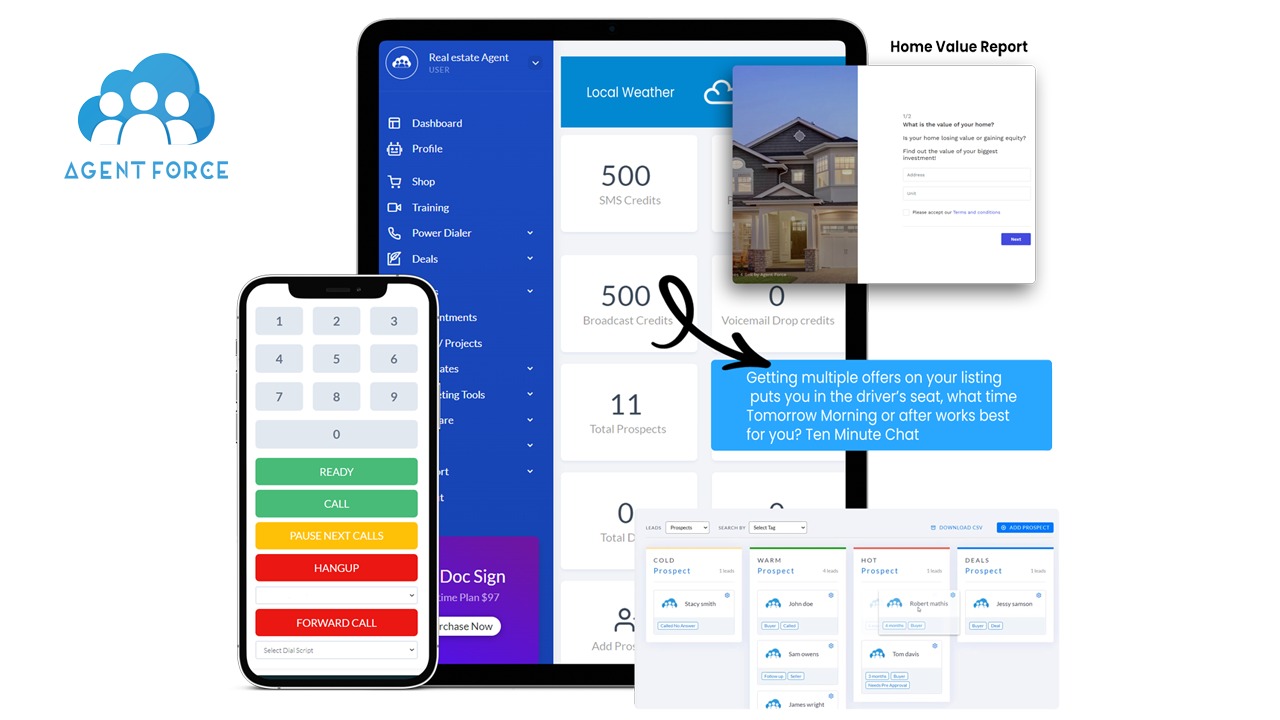 Pre Built SMS & Email Follow
Zapier Pre built link ( For linking Facebook Forms )
Drag n Drop lead Pipelines ( compared to Pipedrive )
Power Dialer ,
Record Calls
Hot Transfers
Create Calling Scripts
( Compared to Mojo dialer, Phone Burner, Five9, )
Calendar
Connected to Google
Send SMS and Emails before and after appointments ( dripped )
Bulk Text Messages
Voice Broadcast
Voicemail Drop ( compared to Slybroadcast )
Ai SMS : Keyword based SMS Drip Auto Reply
Keyword Property notifications
https://openhouse.ltd/kiosk
Keyword : open
Kiosk Builder
Used for Open House lead capture, and sending visitors info on property after they enter their name , email and phone number
Demo: https://openhouse.ltd/Register
Keyword Open House : https://openhouse.ltd/kiosk
Testimonial and Review Campaigns
Vidmail buyer or seller video Testimonial :
Zillow Reviews
Realtor.com Reviews
Google My Business
Facebook Reviews
RealEstate.au Reviews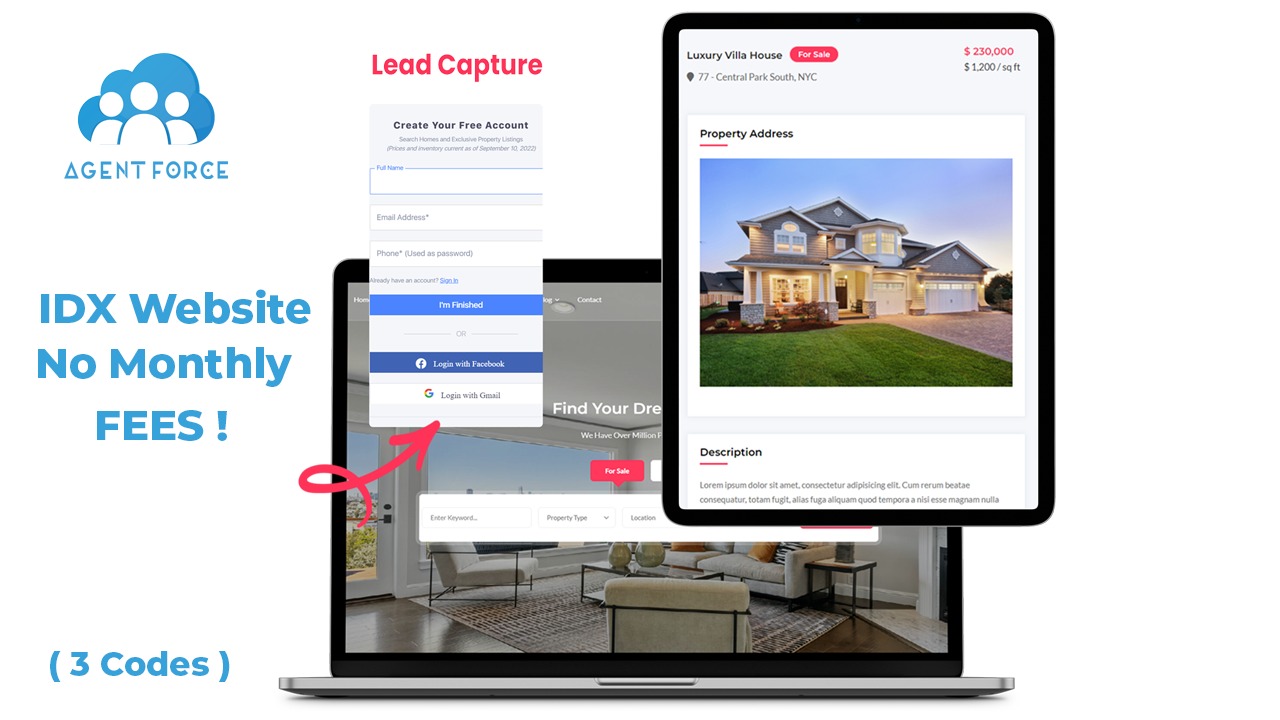 IDX Website Lifetime Plan
How many codes? (3) does this included my CRM? ( yes )
Domain
Brand Logo
Brand Color
One IDX Feed Market ( Real Estate Agents LIC. area )
Leads are linked to your Agent Force CRM
No Monthly Fees
Setup Process : via Facebook Chatbot or Website Chatbot, 2 weeks to 4 weeks approval based on your IDX market but all areas will be approved
US based right now, we are working on Canada but not released yet.
Can I change my domain ( yes ) onetime is free after that it's $99 service fee.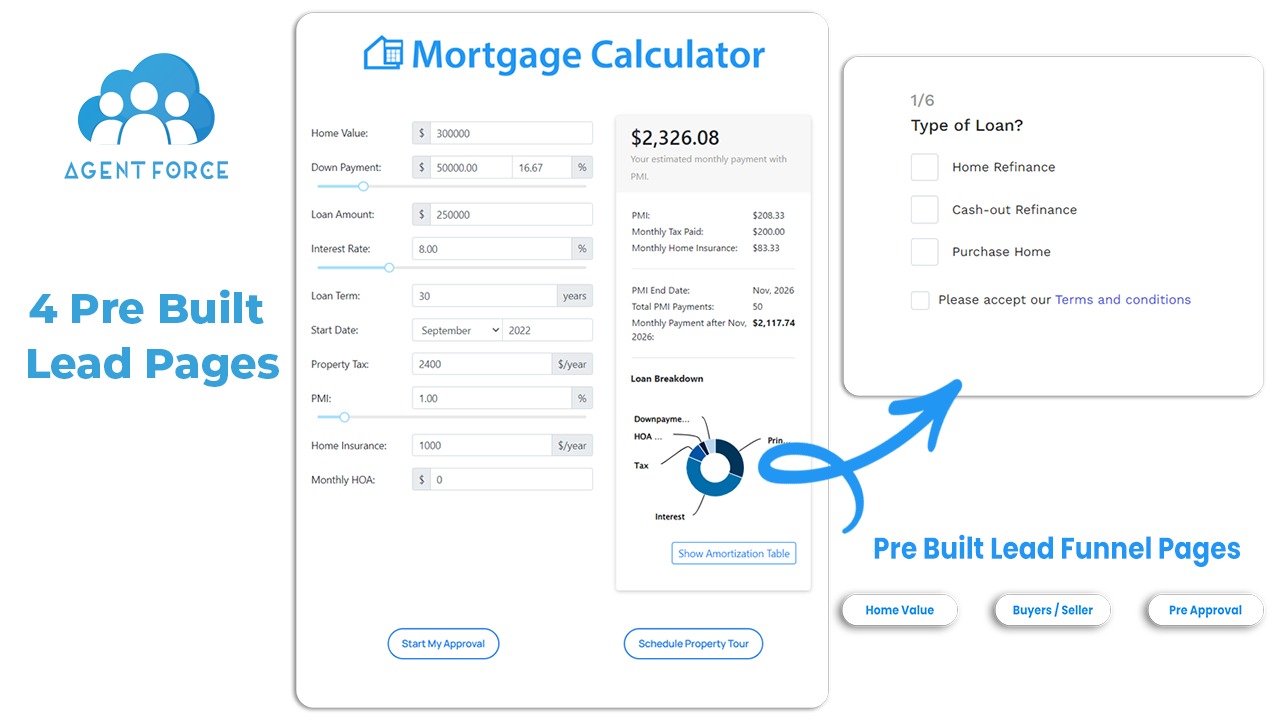 4 Pre Built Landing pages ( links found in your Dashboard + Profile area )
you can use our URL Shortener to create links that are market friendly like the the links
below, these forms send the person who fills them out and the agent an instant SMS and these four Pre built Landing pages have SMS & Email Drip Campaigns Pre built for all users.
Lenders Leads form
Branded as Pre Approval Letter
https://preapproval.ltd/Letter
https://prequalification.ltd/app
Mortgage Calculator:
https://mortgagecalculator.ltd/app
Home Value Report
https://homevalue.ltd/Report
Buyer Seller Lead Form
https://californiahomes.ltd/SellMyHome
https://texashomes.ltd/ScheduleTour
Software Bonus are setup 24 hours after you create your account
GoDocSign.com ( compared to Panda Doc, Dotloop, Contract Book )
Virtual Tours Software
https://virtualtours.ltd/viewer/abc_property
URL Shortener
Example: https://prequalification.ltd/app
Example: https://preapproval.ltd/Letter
Vidmail.us
SMS & Email ( compared to Bombbomb, Dubb, Vidyard )
Livestream, podcast guest invites ( compared to Streamyard )
Testimonial Link builder
Website Video Widget Popup ( lead capture )
Send by Agent Force
Allows you to connect your Sim Card to your Account and Send unlimited SMS / MMS
Most SIM Cards are unlimited SMS/MMS ( we can recommend our SIM Card Provider and get you $15 SIM CARD Free )
New Software
Agent Chat Bot
Examples:
Real Estate Agents : https://www.facebook.com/HomeValue.ltd/
Lenders: https://www.facebook.com/MortgageCalculator.ltd/
Plans & features
Deal terms & conditions
Lifetime access to Agent Force Agent Pro Plan

You must redeem your code(s) within 60 days of purchase

All future Agent Force Agent Pro Plan updates

60-day money back guarantee, no matter the reason
60 day money-back guarantee. Try it out for 2 months to make sure it's right for you!