Get the resources you need to go from idea to startup on one open access platform
Learn the fundamentals of building an early-stage startup by watching on-demand masterclasses taught by founders and investors
Bring your idea to life following Antler's step-by-step guide, plus access activities, frameworks, and recommended tools
Find a co-founder and make career-changing connections within the Antler community for feedback and support
Overview
Antler Launch Academy combines actionable content, experienced speakers, and a supportive community to progress your startup idea.
Antler Launch Academy gives you the confidence to turn your idea into a startup by answering the important questions at the earliest stage.
You'll address key topics like how to validate your idea, get your first 1,000 followers, and find a tech co-founder.
The on-demand masterclasses let you learn startup fundamentals and get important insights from successful founders and investors who were once in your shoes.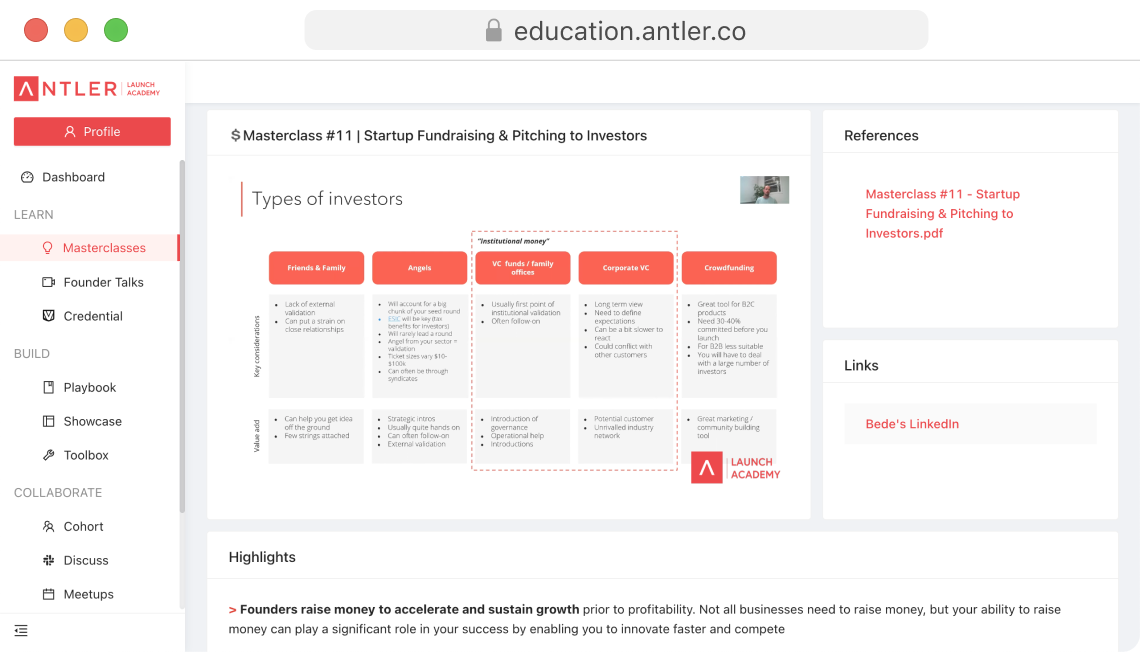 Begin building your startup or project with Antler's proven step-by-step guide that takes you through the process of bringing your idea to life.
You can access an on-demand, editable playbook that walks you through the 18-step process to nail the establishment phase of your business.
Want to get feedback on your idea? Build out a showcase page to get early feedback and users from within the Antler community.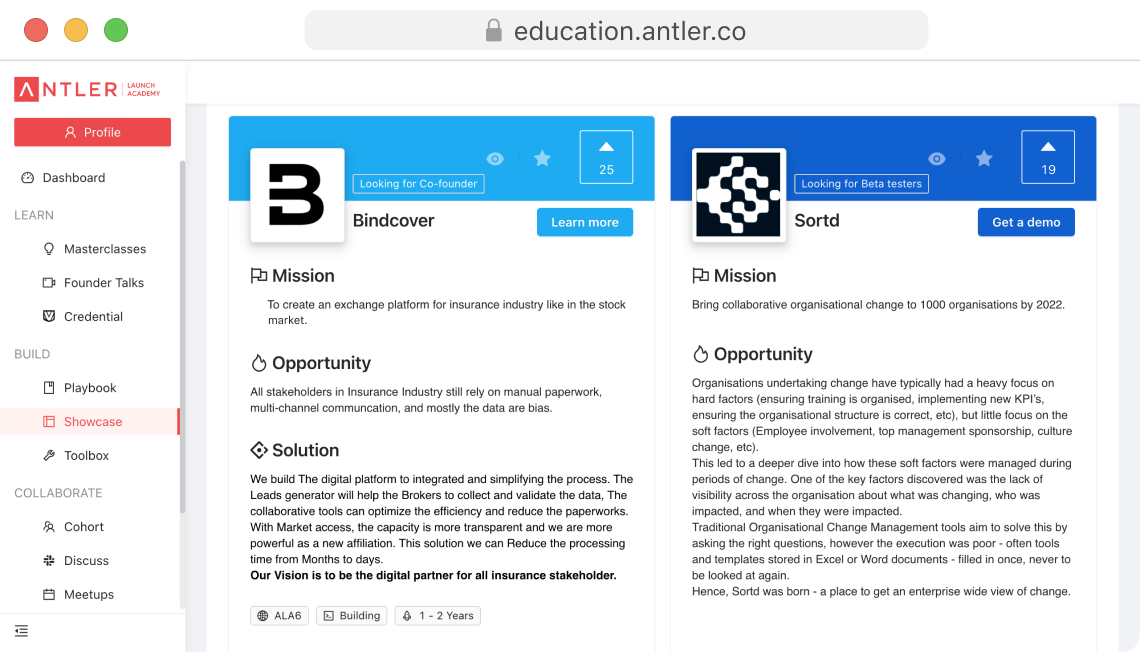 Which brings us to the coolest part of Antler—the community! (We'd say getting to pet deer, but the Antler staff told us not to take their name so literally.)
Antler is designed to make it easy for you to collaborate with a dedicated community to make career-changing connections.
Looking for that perfect co-founder? Join a five-week live cohort and filter the member database to find co-founders in your group.
You can also collaborate through community breakout sessions and attend workshops to seek feedback—all from one convenient platform!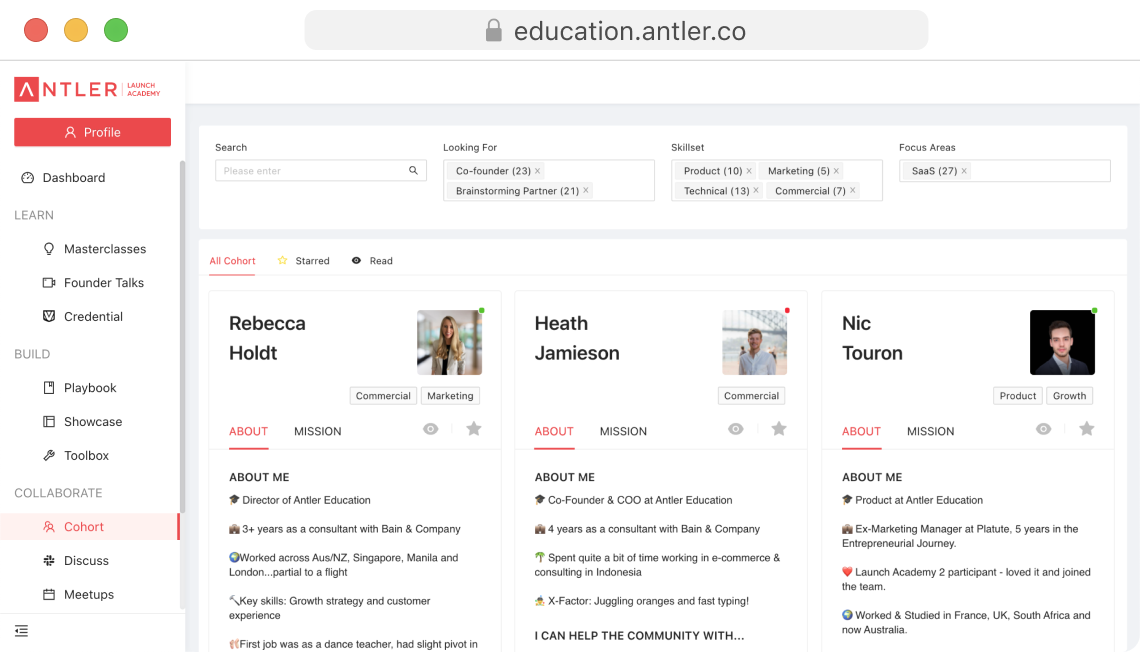 Getting a startup off the ground is kind of like trying to double-dutch on your own. ("Okay, now all I need is two clones. And hand-eye coordination.")
But with Antler Launch Academy, you'll get the resources, education, and community you need to go from idea to profitable business.
You don't have to go this one alone.
Get free access to Antler Launch Academy today!
Deal terms & conditions
FREE lifetime access to Antler Launch Academy Course

You must redeem your code within 60 days of purchase

All future course updates

GDPR compliant
Get lifetime access. Just download and save within 60 days.