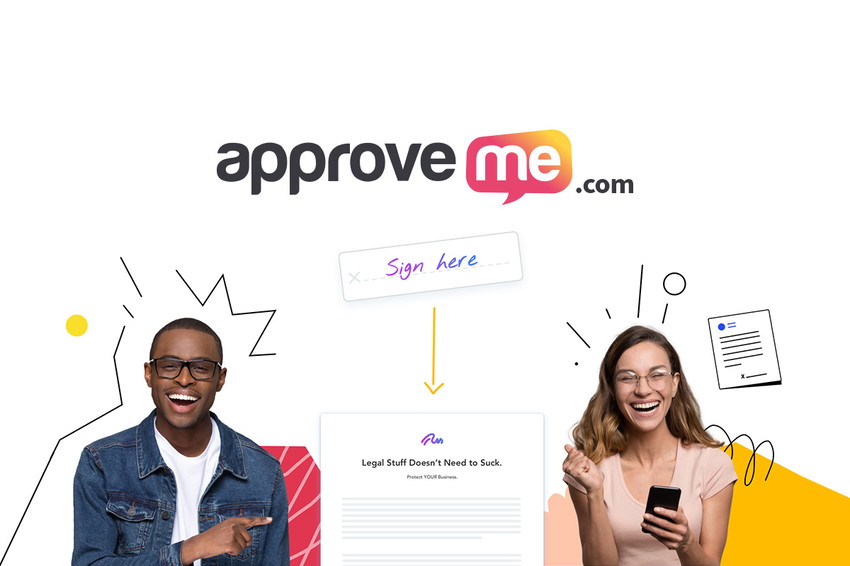 Professionally prepared contract templates that protect and cover a variety of businesses
Secure professionally generated contract templates that protect your billable hours and business assets
Alternative to: Agiloft, LegalZoom, Updraft
Access 100+ high-quality, ready-to-sign contracts, and agreements for all kinds of work
Overview
ApproveMe's Ultimate Contract Template Membership Site is a premium site with 100+ professionally prepared, ready-to-sign contract templates.
ApproveMe took care of the legal fees, so you don't have to.
We're talking over 100 templates made by professionals that come to a whopping $40k of material.
Let's start with the essentials, which include general documents like Work for Hire Agreements, NDA templates, Employment Contracts, and Freelance Contract templates, to name a few.
You'll find just what you need in this bundle, with the confidence that it's all high-quality and legally sound.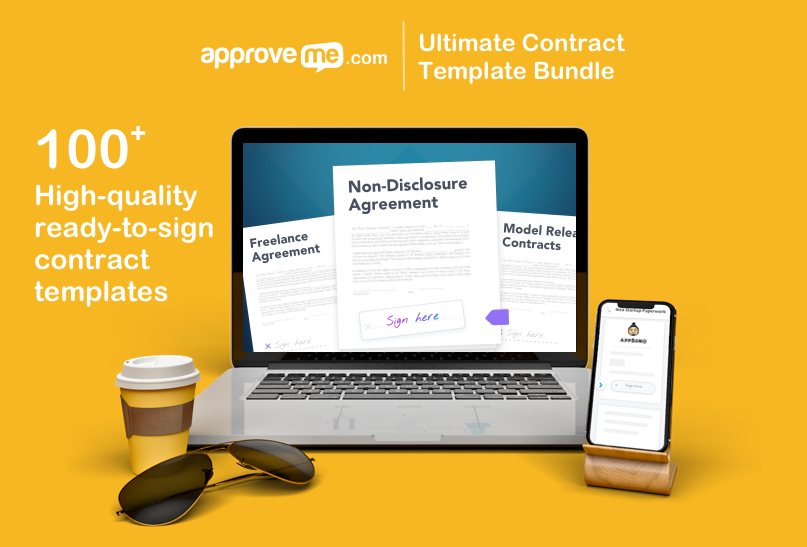 Get over 100 high-quality templates for a variety of contracts and businesses!
You won't be stuck with generic contracts that don't suit your situation, either.
Each template is fully customizable, with bracketed language that lays out the information you should put in the contract.
Once you've got everything set up, the contract is ready for each party to add their John Hancock.
Boom. Just like that, your work is officially protected.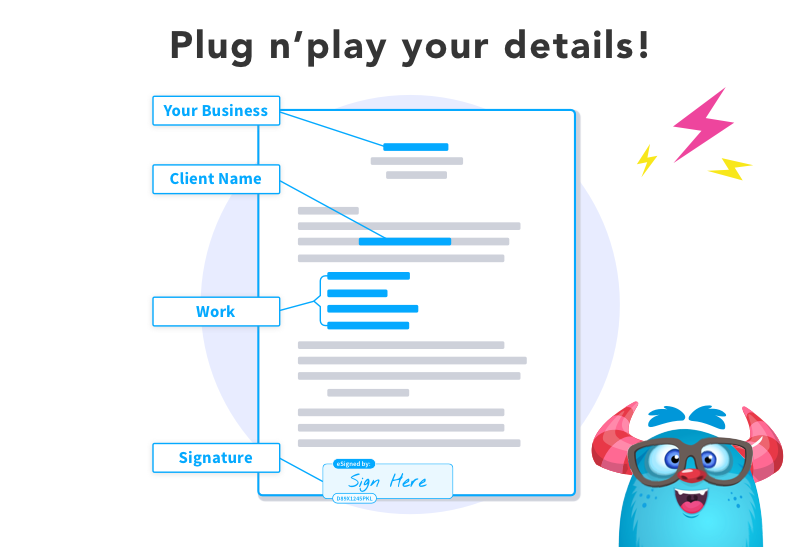 Easily customize your template to get contracts out in record time!
ApproveMe's Ultimate Contract Membership Site has templates for a ton of specific businesses, too.
You'll find ready-made contracts for Graphic Design, Consulting, Wedding Photography, Web Design Contracts, and way, way more.
Whether you're a freelance DJ, a life coach with a budding membership base, or some inspiring mash-up of the two, ApproveMe has you covered.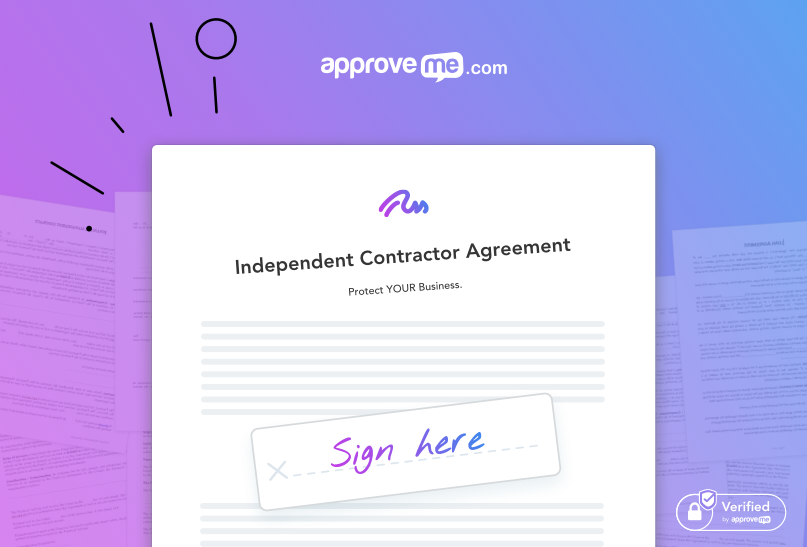 Access ready-to-sign contracts for a variety of businesses, including graphic design, photography, consulting, and more!
Freelancers and independent contractors will love ApproveMe's Ultimate Contract Membership Site.
You can rest easy knowing that even if you're new to the independent space, you've got the rule of law on your side.
If anything goes awry, there's nothing that gets a deadbeat client to pay up faster than a little email reminder of their legally binding agreement (plus the words "lawyer" and "court").
Best of all, you'll have access to all of these contracts for life. No matter what you decide to do, you can seal the deal and make it official with a contract.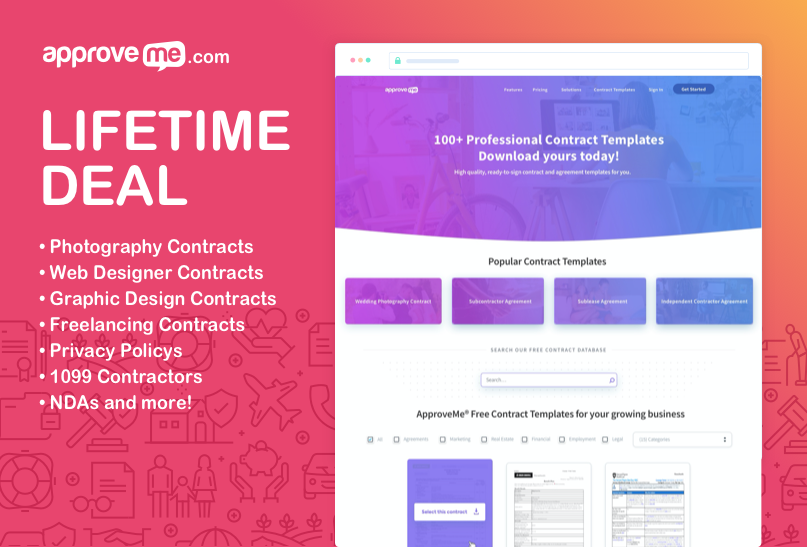 All of the contracts for your business are free for life!
While you may be working independently, that doesn't mean you're alone—you've got ApproveMe and the law on your side.
Airtight contracts are the best way to make any legal proceedings cut and dry, and to keep clients from taking advantage of you.
Protect your rights and your work using over 100 customizable templates, crafted by legal professionals with you in mind.
Get free access to ApproveMe's Ultimate Contract Template Membership Site now!
Deal terms & conditions
FREE Lifetime access to ApproveMe's Ultimate Contract Template Library

You must redeem your code(s) within 60 days of purchase

GDPR compliant
Get lifetime access. Just download and save within 60 days.