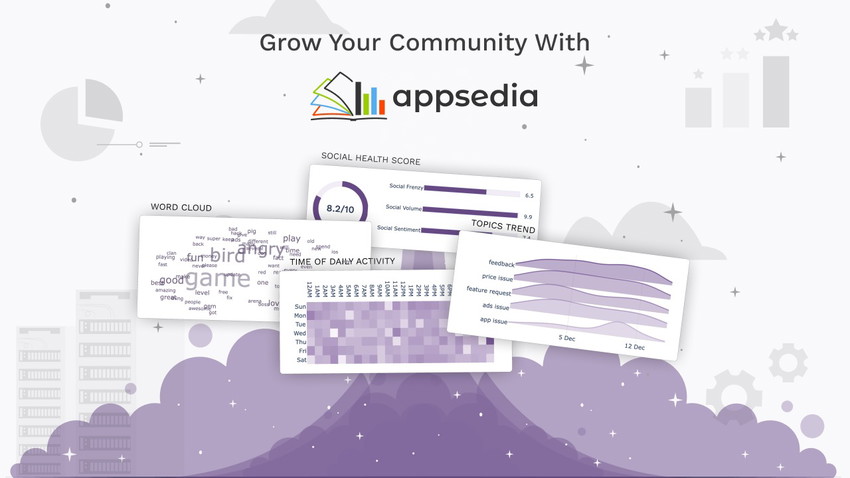 Discover what your customers really think! Appsedia is the first community analysis web app developed by the world's leading expert on social media sentiment analysis. We use our proprietary machine learning models to understand your community and help you measure your social happiness score. The first of its kind: Appsedia was developed with the needs of modern-day businesses in mind. Our community analysis web app has all the features you need to improve your community health and stay up-to-date on social media sentiment analysis. Learn more about your customers: Don't waste time driving yourself crazy over feedback from unknown sources. With Appsedia, you can see what people are saying about you, without any random noise or bias – so you can act with confidence on what you learn!
Lifetime access to Appsedia
You must redeem your code(s) within 60 days of purchase

All future Appsedia updates

Please note: This deal is not stackable
60 day money-back guarantee. Try it out for 2 months to make sure it's right for you!