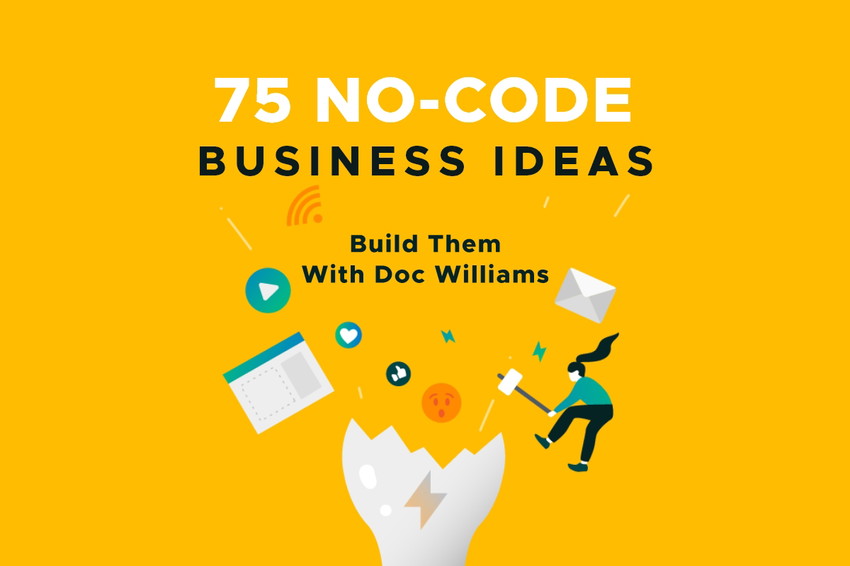 Get inspiration to kick off your online business without touching a line of code
If you're not a developer, digital entrepreneurship can be as intimidating as going into a poorly-lit basement as a kid. ("Mustwe keep grandma's doll collection down here?")
But how much code do you really need to know to launch an online business?
Zero. Zip. Zilch. Nada.
And Doc Williams offers 75 reasons why not in our latest guide, 75 No-Code Business Ideas.
Build profitable online businesses using existing online tools that handle the heavy lifting
Create businesses inspired by the AppSumo tools you already own
Get unconventional freelance, management, and set up job ideas—most of which you can start this week
Overview
75 No-Code Business Ideas is an ebook that delivers ideas for tool-inspired businesses anyone can start without any developer know-how.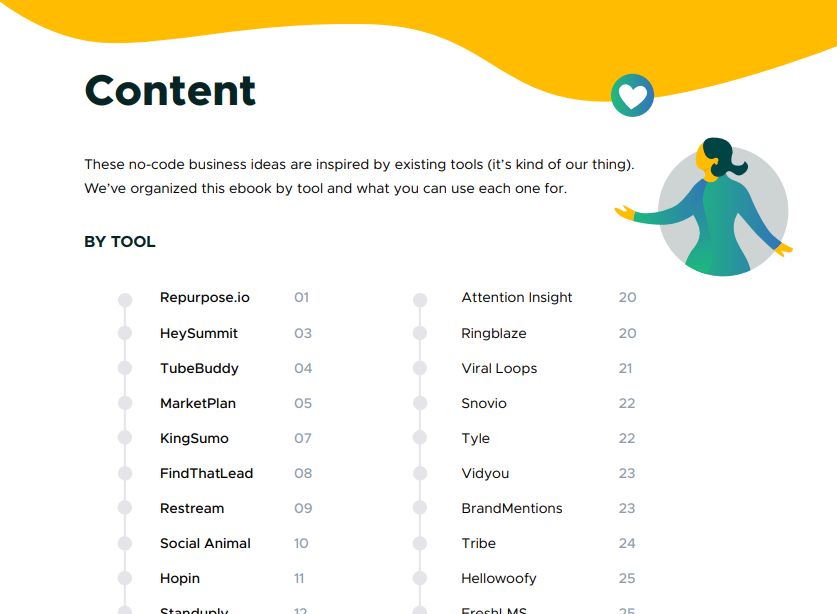 This guide was put together by Doc Williams, host of Build With Me, a YouTube show where he shows you how to launch a code-free business weekly.
You won't find the most common business ideas on this list.
Doc Williams skipped the most common no-code online business ideas, like blogging, Facebook ad consulting, and becoming a VA, and dove right into the more niche businesses.
These ideas are built purely on the backs of individual tools that handle a lot of the heavy lifting for you—some of which we've featured right here on AppSumo.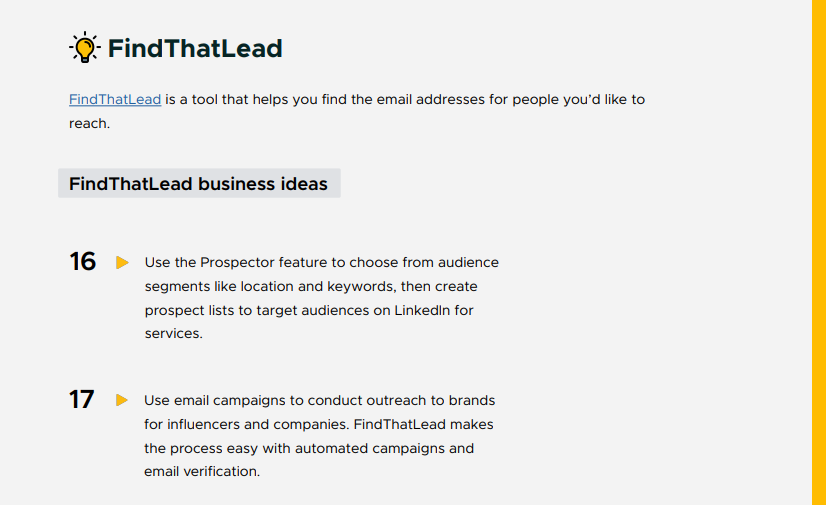 Many of the business ideas throughout the guide are discussed and featured directly on Doc's channel.
If you like an idea but aren't sure where to get started, dive into the many video tutorials linked beneath the recommendations.
That way, you can jumpstart your business without having to worry about a learning curve.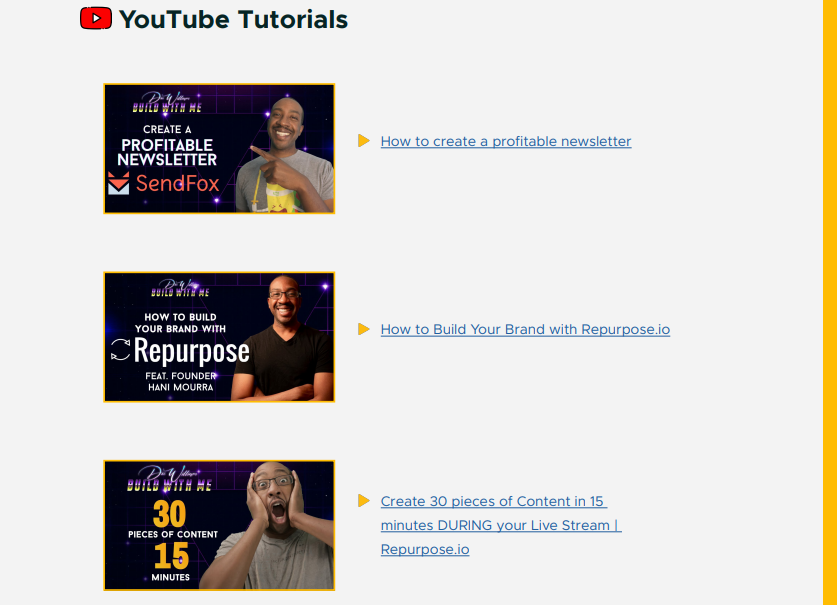 Discover what businesses you can launch using tools like FindThatLead, KingSumo, BrandMentions, SendFox, and Zapier.
Whether you're trying to launch a full-time business or a side hustle, Doc offers dozens of ideas you can experiment with fast.
Accelerate your way to profit by selling email templates, running giveaways, curating newsletter content, creating a chatbot marketing agency, and more!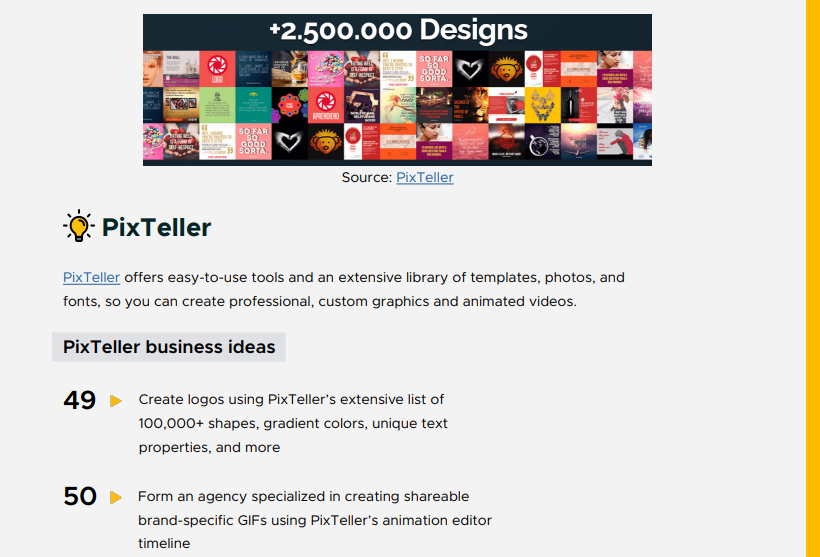 This ebook is a jumping-off point for the wantrepreneur looking to get inspired and take that very first step into owning your business.
If you're great with execution, then all you need is the right idea.
While it won't create your business for you, 75 No-Code Business Ideas could give you the push you need by tapping into the tools and deals you already have.
If there's a certain tool in the guide that you know more than others, you can skip to that section and browse the business ideas in that category.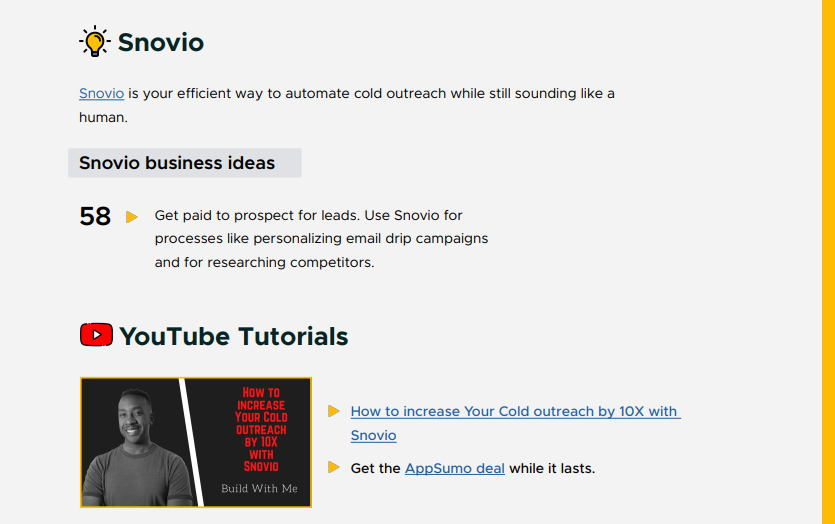 Just like star athletes don't need to know how to make crème brûlée, the greatest business owners (you!) don't have to know how to code.
75 No-Code Business Ideas is your Doc-curated list of business ideas for the tool-savvy, coding-averse reader.
Ready to launch your next entrepreneurial venture?
Download 75 No-Code Business Ideas for free!
Deal terms & conditions
Digital download of AppSumo's 75 No-Code Business Ideas Ebook Freebie

GDPR compliant
Get lifetime access. Just download and save within 60 days.