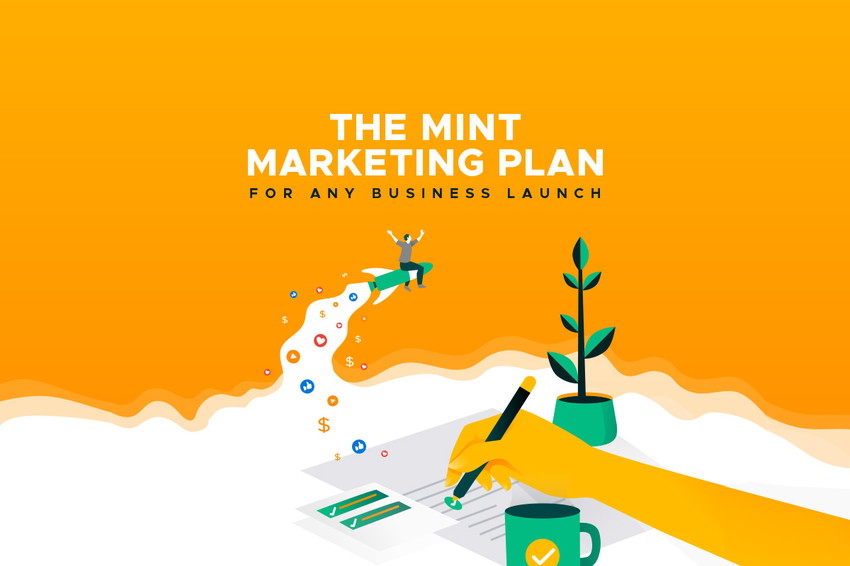 The complete marketing roadmap that grew Mint to 1 million users in 6 months
Launching your own business can be intimidating without a proper marketing strategy in place (…is having a fun logo not enough?).
You want a marketing guide that doesn't just rely on one or two vague methods, but delivers the complete step-by-step on how to make a startup take off.
Well, AppSumo's very own Noah Kagan is here to share his marketing expertise after helping personal finance juggernaut Mint grow to over a million users in half a year.
Introducing The Mint Marketing Plan for Any Business Launch.
Step-by-step templates for how to launch any business
Weekly checklists, actionable outlines, and quant-based marketing spreadsheet
Insider insights from what worked (and what didn't) for Mint
Overview
The Mint Marketing Plan for Any Business Launch is an ebook that breaks down actionable, real-world strategies for launching your business.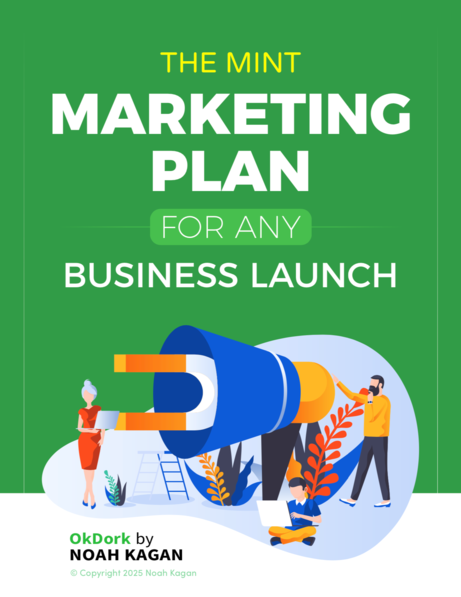 First things first — you'll need to have a destination in mind if you're going to follow a roadmap.
This ebook starts you off right by helping you figure out your goals.
You'll get crucial advice on how to effectively define success for your business, so you can move on to specifying your audience.
Outlining your targeted users is simple with the interactive worksheets provided, and you'll have a much more concrete idea of how to get your product into their hands.
Now that you know the endgame, it's time to figure out how to get there.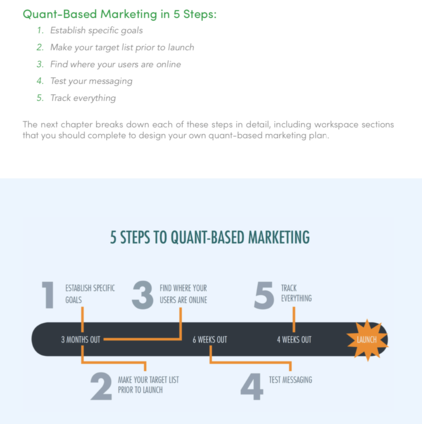 Quant-based marketing sounds like something out of Star Trek, but it's not a complex sci-fi concept (yet).
You'll learn this hyper-effective marketing system the easy way, with weekly tactics and handy visualizations to keep you on track.
Everything explained in the guide is, above all, actionable.
Skip the pretentious discussions on theory and get to the nitty-gritty parts that'll put money in your pocket.
Noah used this exact method to get a million users in six months, so you're in excellent company.
Getting into marketing specifics is the meat of the book, with streamlined chapters on messaging, SEO, content strategy, social media and more.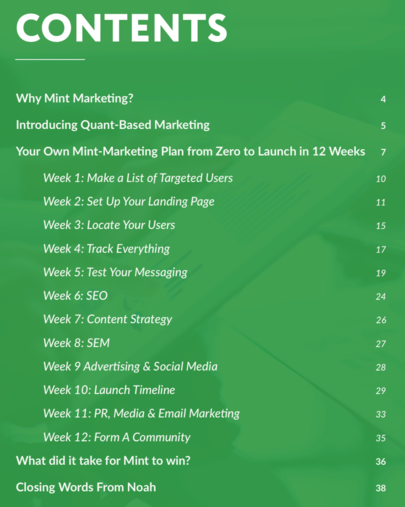 Each section starts with a clear definition of what Noah did with each concept, as well as the "how" of it.
For every week of the quant-based marketing system, you'll have tasks and checklists to keep you grounded and get you tangible results.
You'll learn how to track your progress and measure your outcomes so you can get even better with time, like a fine wine or your retirement fund.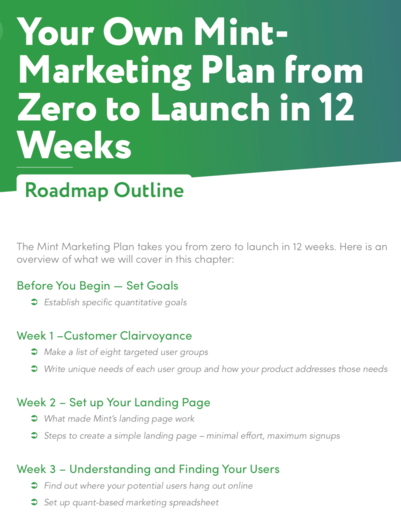 As the title suggests, The Mint Marketing Plan can be applied to any business launch you can think of.
That's because you're getting the rundown on specific marketing efforts with real-world effects on an actual company.
You're also getting an inside look behind mistakes made along the way, so you don't have to repeat the process.
The book is designed to be a versatile guide that's matched to your needs and focused on making your launch as awesome as possible.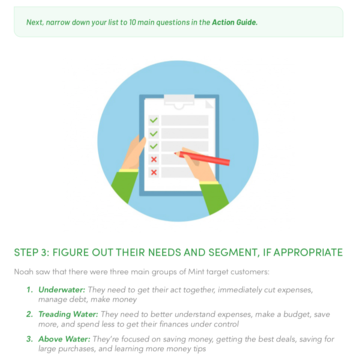 All too often business launches turn into hot-mess misfires.
That's why you don't want to go it alone based on generic advice or untested outcomes.
So take advantage of the marketing strategies developed by one of the best in the biz.
You'll send your company straight to the moon (without putting a dent in your marketing budget).
Get The Mint Marketing Plan for Any Business Launch for free today!
Related Blog Posts:
Deal terms & conditions
FREE lifetime access to AppSumo's Mint Marketing Plan Ebook
Get lifetime access. Just download and save within 60 days.