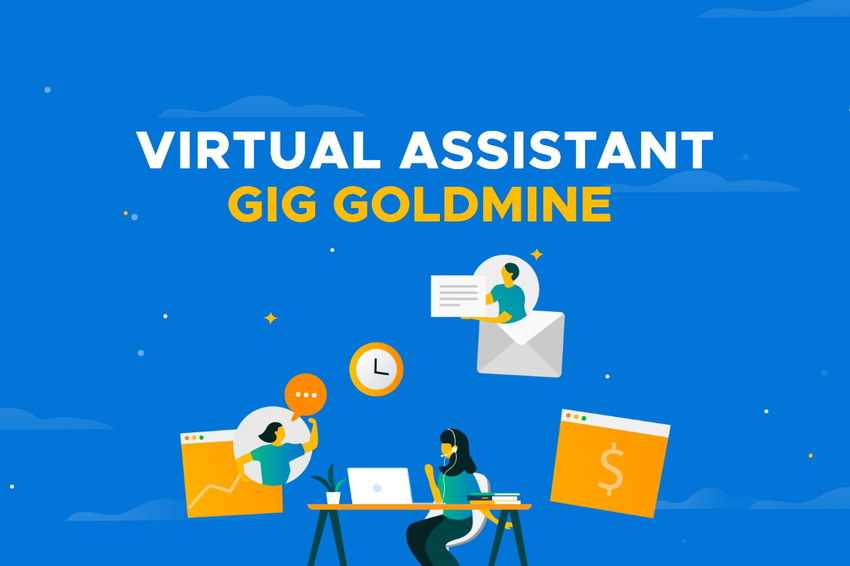 Learn the basics and tap into the unconventional to find top-paying clients for your virtual assistant business
Virtual assistants keep the most successful people in the world productive. (You'd be amazed how many brilliant minds get distracted by the Newton's cradle on their desk.)
As digital entrepreneurship, remote positions, and freelancing become more common, there's never been a better time for virtual assistants to thrive.
But how can virtual assistants find the top-paying gigs with interesting people and companies?
Presenting Virtual Assistant Gig Goldmine.
Brush up on foundational tactics for consistently finding high-paying gigs
Get unconventional strategies for finding clients (with minimal competition)
Learn about websites and companies that connect virtual assistants with clients
Overview
Virtual Assistant Gig Goldmine is an ebook that teaches VAs where to search for top-paying remote opportunities.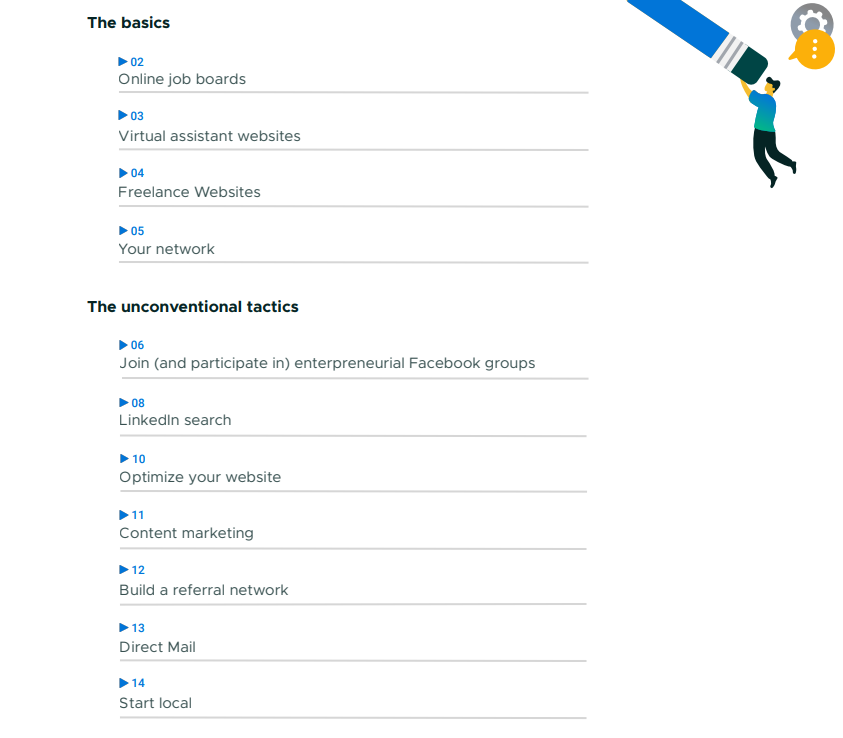 To get the inside scoop, we interviewed an experienced VA named Madison Whiteneck, owner of Keeping the Creativity.
Throughout the guide, you'll get insider tips from Madison about choosing a niche, using social media to find clients, and the power of having a good online presence as a virtual assistant.
You can get all those tactics and more right within this free ebook.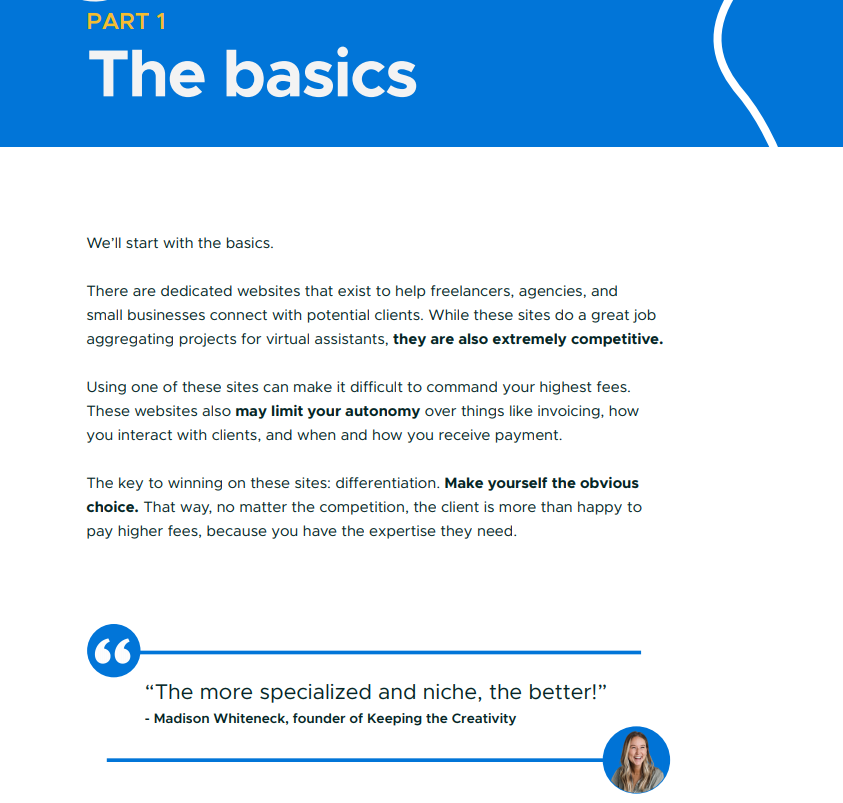 This guide is broken down into two sections: the basics and unconventional tactics.
In the first half of Virtual Assistant Gig Goldmine, we'll dive into the popular places virtual assistants go to find paying clients.
These include job boards, websites where potential clients search for VAs, as well as services that make those introductions for you.
Sure, some of these avenues will pit you up against some competition. But they're also reliable ways for quickly connecting with potential clients.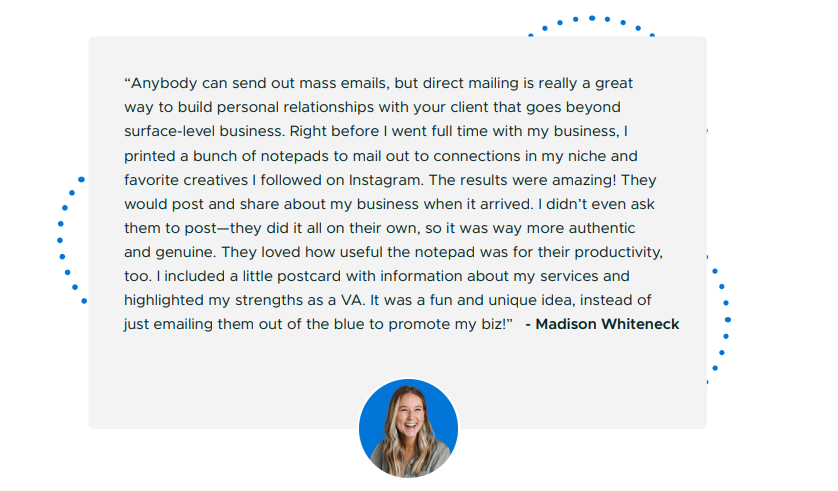 The second half of Virtual Assistant Gig Goldmine is where things get fun…
We investigate the unconventional ways you can find high-paying gigs, so you can make a name for yourself and have the clients come to you.
This is where creativity, networking, and a little bit of internet acumen can give you a big advantage for connecting with great clients.
It's not just about looking for job postings. It's about being part of the busiest communities online—so you can pitch your services as soon as they're needed.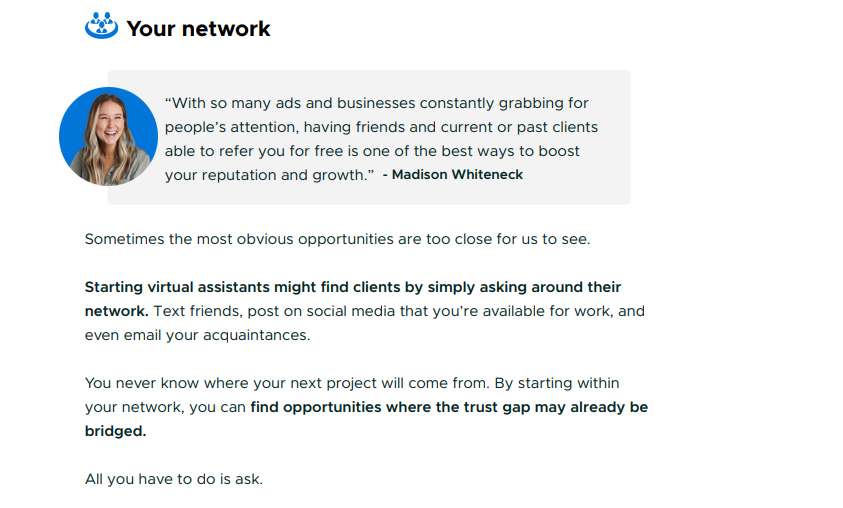 Behind every successful entrepreneur is a virtual assistant keeping things running smoothly. (And stamping out those happy little fires.)
But if you want to be a part of this vital process, you'll need to know exactly where to look.
Luckily, there's a handy, expert-reviewed guide to assist the assistants and get you the top-paying gigs you deserve.
Get free access to Virtual Assistant Gig Goldmine now!
Deal terms & conditions
Digital download of AppSumo Virtual Assistant Gig Goldmine AppSumo Ebook Freebie

GDPR compliant
Get lifetime access. Just download and save within 60 days.