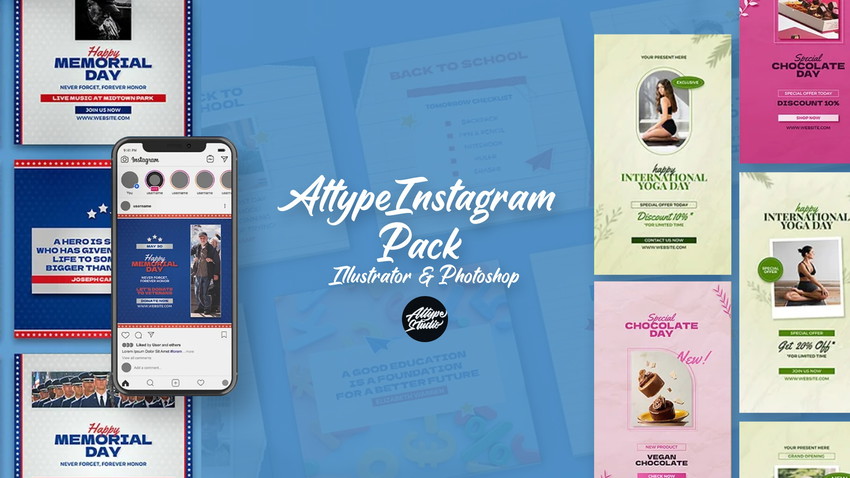 This pack is a must-have for any social media manager!
Attype Instagram Pack is the perfect tool for social media managers! With Illustrator and Photoshop templates, you can easily create beautiful posts for your followers. The Social Media Template makes it easy to plan and schedule your posts in advance. This pack is a must-have for any social media manager! Just insert your images, brand colors, and text and start posting to social media without having to do any extra design work. You've got 56 templates to stand out. That could be 56 months of content ready and waiting for you! Each template comes with: Template available on Photoshop Easy to change Photo, Fonts & Background Color High-Resolution Template Organized layers Only Free font used You can use these templates for any kind of business and marketing promotion from Podcast promotion to Restaurant promotion to personal training promotion to everyday content marketing. Get access now!
Digital download of Attype Instagram Pack – Illustrator & Photoshop
This deal is non-refundable
Get lifetime access. Just download and save within 60 days of purchase.