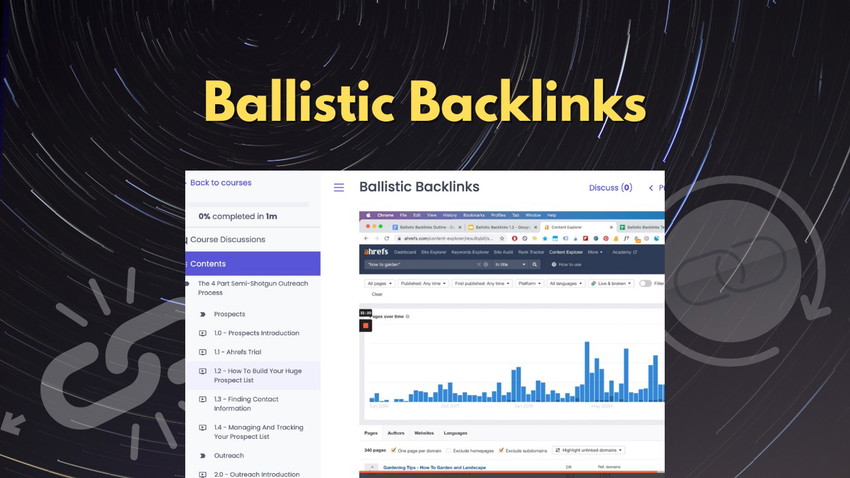 Learn the exact system I used to land over 50 guest post backlinks in less than 12 months.
Link building is only as good as the system you use to build them.And while tools exist to speed up the process, like an Ahrefs Monthly Plan or MailShake; these tools are expensive. I show you step-by-step how you can bootstrap a system that's just as effective at a fraction of the cost.My blog is proof that with a little ingenuity, persistence, and concerted effort, anyone can build links, grow their domain authority and supercharge their traffic levels! The Ballistic Backlinks Course will teach you the process required to build niche relevant guest post backlinks; at scale.And more importantly, on a budget. When it comes to growing your domain authority, trust, exposure, and traffic, we know that high-quality backlinks are still the crème de la crème in the eyes of Google. Ready to go on a link-building journey with me?
Overview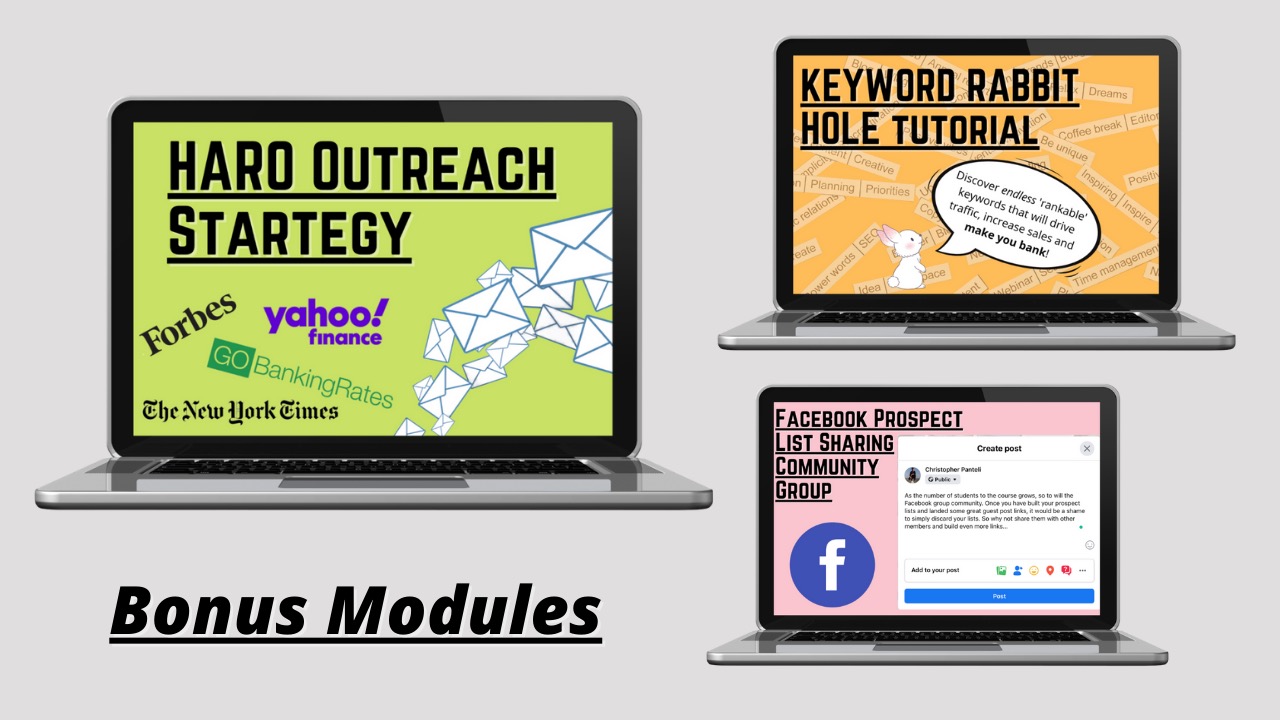 Lifetime access to Ballistic Backlinks Plan
You must redeem your code(s) within 60 days of purchase

All future Ballistic Backlinks Plan updates

Please note: This deal is not stackable
60 day money-back guarantee. Try it out for 2 months to make sure it's right for you!