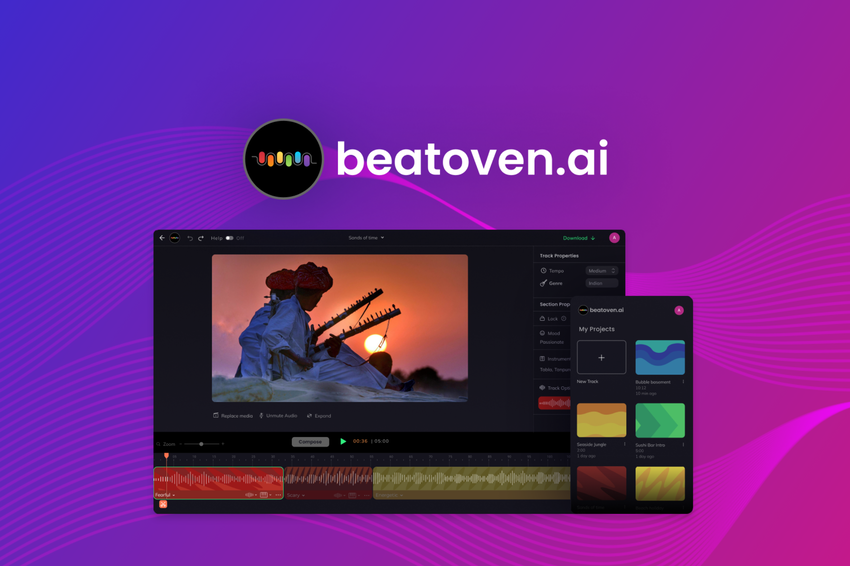 Create, edit, and download mood-based music for your videos or podcasts with AI
You've got to pair your videos with the right soundtrack to get your message across. (🎵"Let the viewers hit the 'like.' Let the viewers hit the 'like.'"🎵)
Most generic soundtrack libraries don't carry tunes that align with your creative vision, and you don't have the time or musical talent to compose your own score from scratch.
What if there was an AI-powered tool that could compose unique, royalty-free music for your content in a snap?
Meet Beatoven.ai.
TL;DR
Choose from eight different genres and 16 moods to set the right tone for your videos and podcasts
Access original soundtracks with hassle-free licensing for immediate use
Overview
Beatoven.ai is an AI music generator that composes unique mood-based tunes designed for videos and podcasts.
Beatoven.ai creates personalized music with AI, so you can enhance your content with a score that fits your project.
Just upload a video or podcast to get started! Then choose from eight different music genres, like cinematic, electronic, or pop.
You can easily listen to examples of genres by hovering over the panels until you find the right fit for your content.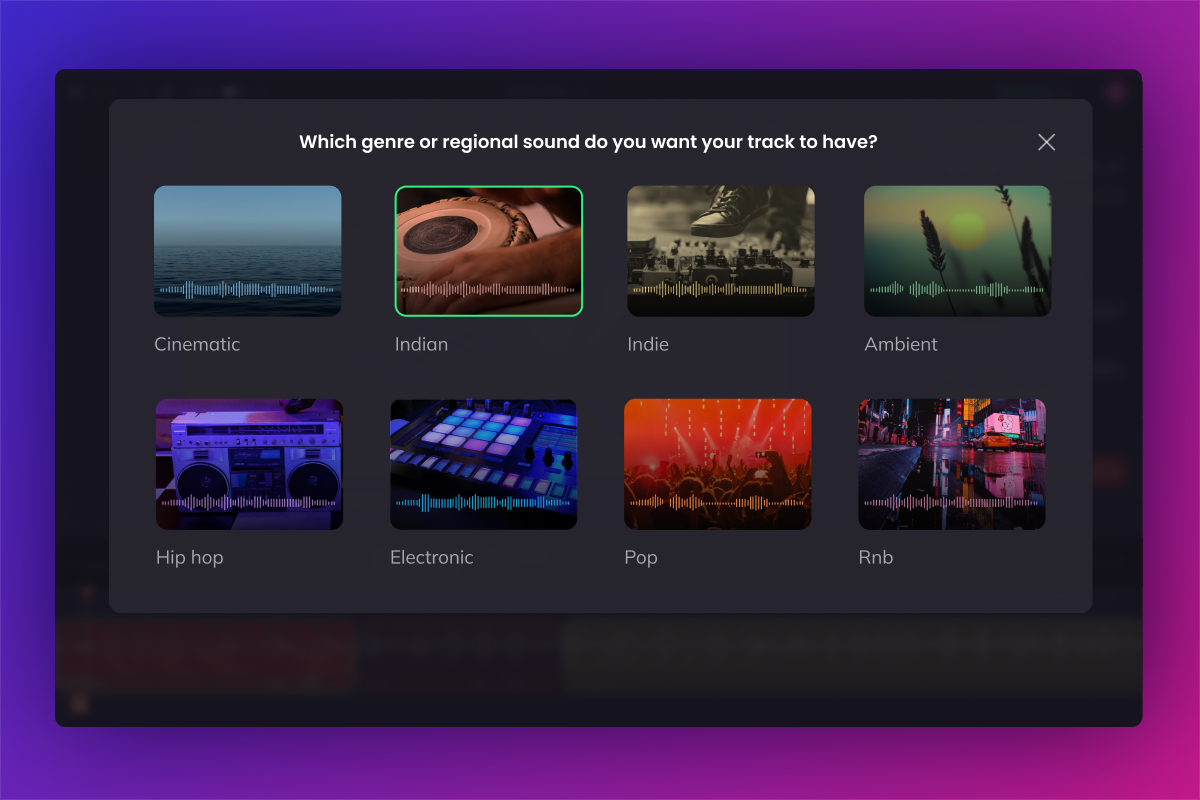 Elevate your videos and podcasts with original music from eight different genres.
Beatoven.ai is packed with 16 distinct moods, including motivational, triumphant, and dreamy, so you can assign a mood for each section of your soundtrack.
You can also add multiple cuts or drop in different moods to the same piece of music and capture different vibes.
Just hit the compose button and let the AI create a unique, mood-based track that suits every part of your video or podcast.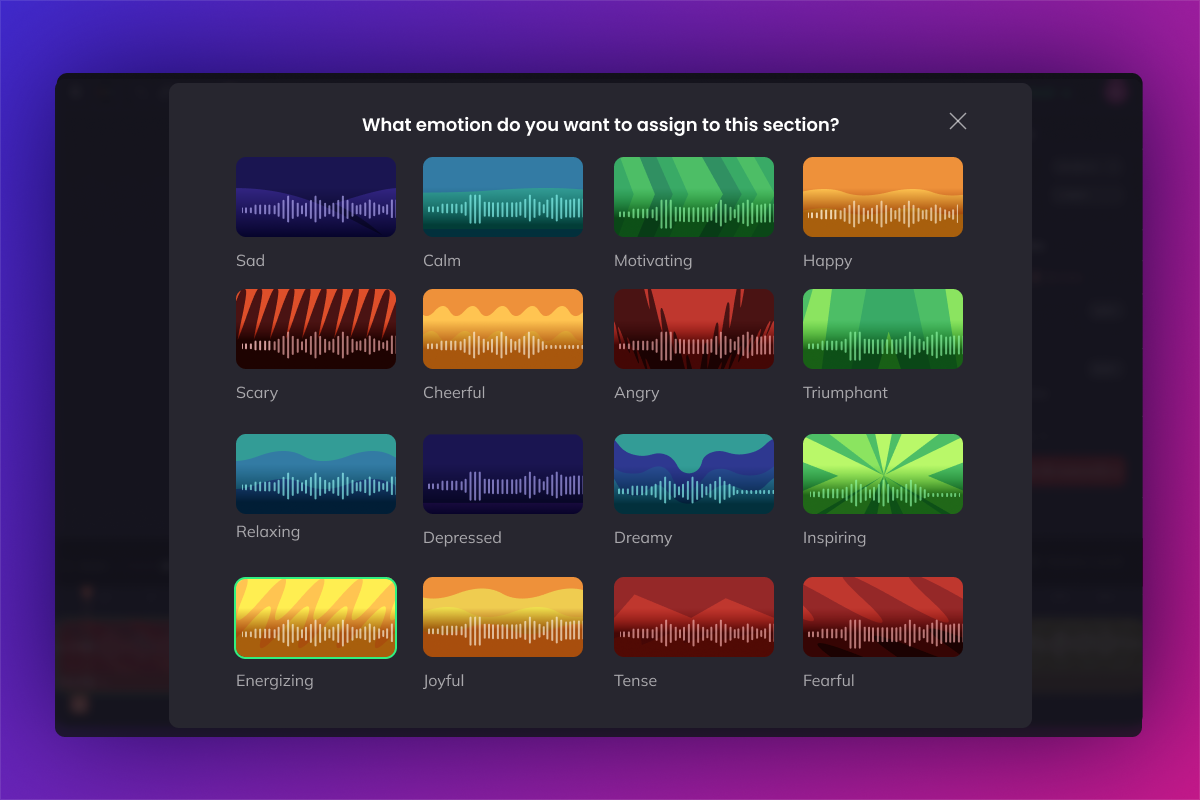 Beatoven.ai generates soundtracks that capture up to 16 expressive moods.
Beatoven.ai's compositions feature a variety of instruments in each genre category, so the music sounds authentic, not artificial.
You can specify which instruments should be added, kept, or deleted in each track and even identify which instruments are critical to the composition.
Best of all, you'll be granted a perpetual license for the usage of all your soundtracks. That means you can reuse them again and again!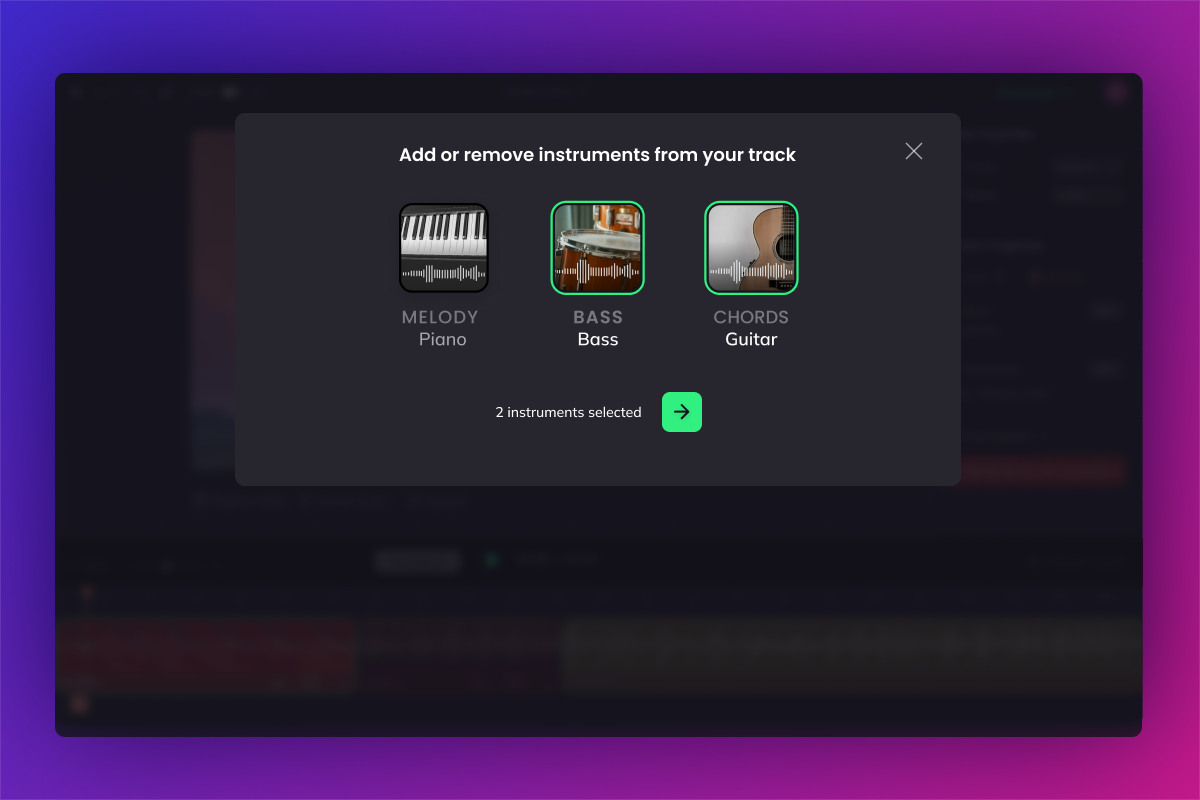 Add or remove instruments on the track to create your preferred soundtrack.
Beatoven.ai provides five alternative compositions based on advanced music theory and production concepts, making it a breeze to tweak your tracks to perfection.
After choosing your preferred composition, you'll be able to recompose the track to your liking and save changes.
And because this platform offers unlimited production-ready music with industry-standard mixing and mastering techniques, your content is guaranteed to sound fresh.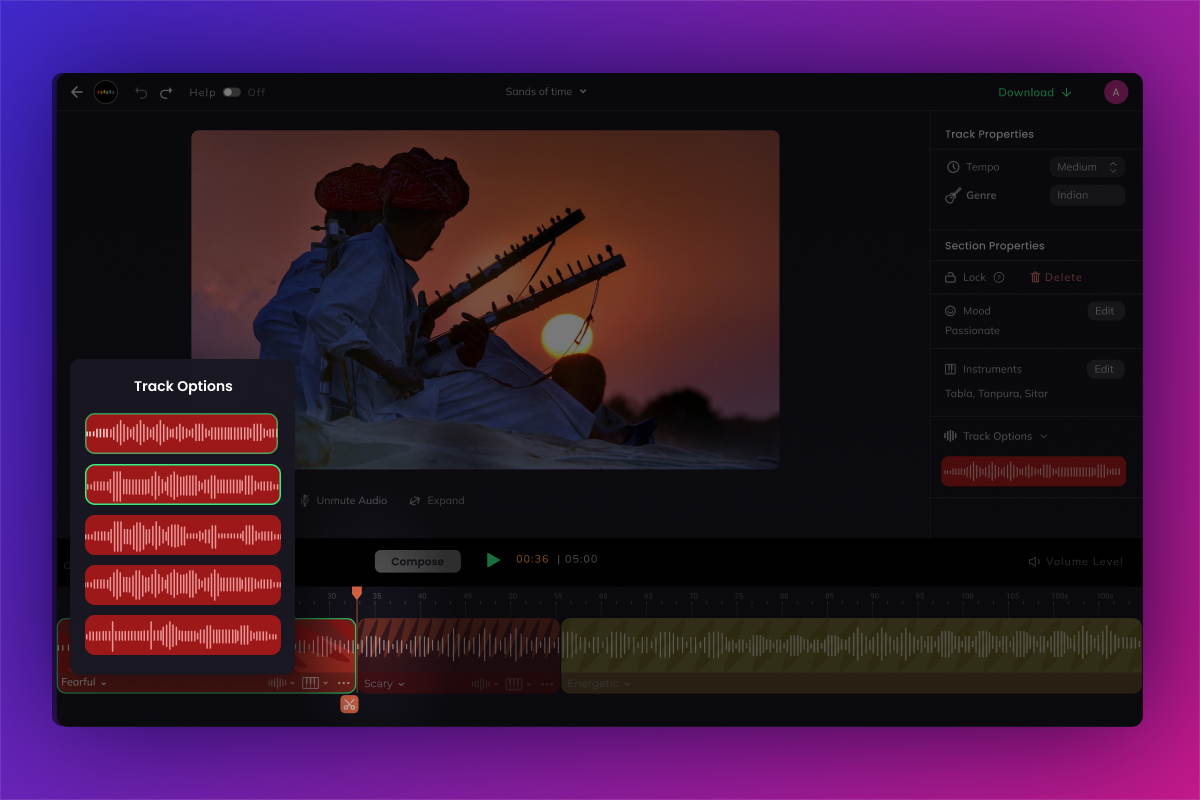 Choose from an AI-generated main soundtrack and five alternative track options.
You don't have to be a musical genius to create catchy tunes for your intros and outros. ("Could Vivaldi create a 30-second clip that's calming and quirky? Really. I'm asking.")
With Beatoven.ai, you can create mood-based music for your videos or podcasts and use it whenever and wherever you want.
Compose the perfect vibes.
Get lifetime access to Beatoven.ai today!
Plans & features
Deal terms & conditions
Lifetime access to Beatoven.ai

All future Pro Plan updates

No codes, no stacking — just choose the plan that's right for you

You must activate your license within 60 days of purchase

Ability to upgrade or downgrade between 3 license tiers

GDPR compliant

Only for new Beatoven.ai users who do not have existing accounts

Note: 1 Beatcoin = 1 second of downloaded audio

Custom license = future eligibility for streaming and full copyright buyouts
60 day money-back guarantee. Try it out for 2 months to make sure it's right for you!
Features included in all plans
All genres

Instrument control

Perpetual license – supports YouTube, Twitch, Instagram, agency work for clients, and all other digital platforms

MP3, WAV, and Stem audio formats