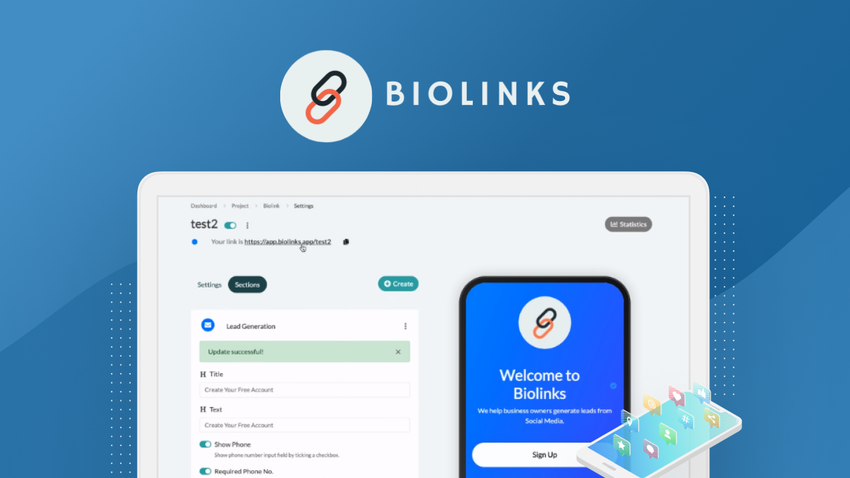 Biolinks.app has been created to generate leads, appointments and enquiries.
This isn't just another Link Bio tool (We promise!)…
The last time we checked there were well over 100 awesome link bio tools out there but they were missing one thing – the ability to generate leads effectively. They were all great at sharing content and linking to lots of places, but when it comes to Social Media ROI it doesn't mean much in the real world. Followers etc are cool and show engagement but it stops there. Biolinks.apphas been created to generate leads, appointments and enquiries. We've taken the features of the very common Link Bio tools and turned it into a Lead Generation Machine. Capture REAL leads with Name, Email and Phone Number. Allow leads to Book Appointments directly from the Bio Page (Calendly Integration). Other features to help build trust such as send messages to Facebook Messenger & WhatsApp, FAQ, Google Reviews and more. If you are a Social Media Agency wanting to add more value to your clients and keep them for longer this is also a must too!
Get access today!
TL;DR
Generate leads and schedule appointments
You must redeem your code(s) within 60 days of purchase
All future Subly updates
This deal is stackable
60 day money-back guarantee. Try it out for 2 months to make sure it's right for you!