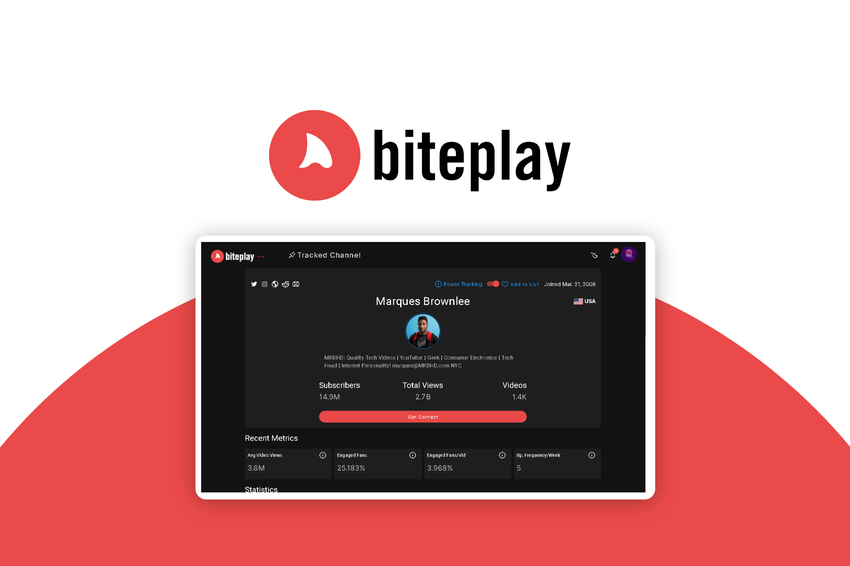 Find your perfect YouTube audience and connect with them instantly
You're ready to share your video content with the world, but you're missing the tools to make it big on YouTube. ("You're telling me I need more than a ring light and a Black Friday haul??")
Growing your audience by tailoring your videos to random trends or pushing out paid ads can costs a ton of time and money.
If only there was a way you could find and connect with the audiences who are interested in your content.
Introducing Biteplay.
TL;DR
Get in front of your perfect audience and monitor content and keyword trends to keep its attention
Create partnerships and send collaboration requests with similar micro-influencers
Overview
Biteplay is a YouTube marketing toolkit that helps you with content research, video advertising, and YouTube influencer collaboration.
Biteplay makes it easier than ever for creators to promote video content on YouTube.
You can tap into the most relevant content for your brand, so you know your content is always at the right place, at the right time.
Take advantage of contextual placement scaling for targeting an audience based on website content, then customize messages as you tap into relevant content.
And because you'll be connecting with audiences when they're already engaging in similar topics, you'll convert more viewers to subscribers.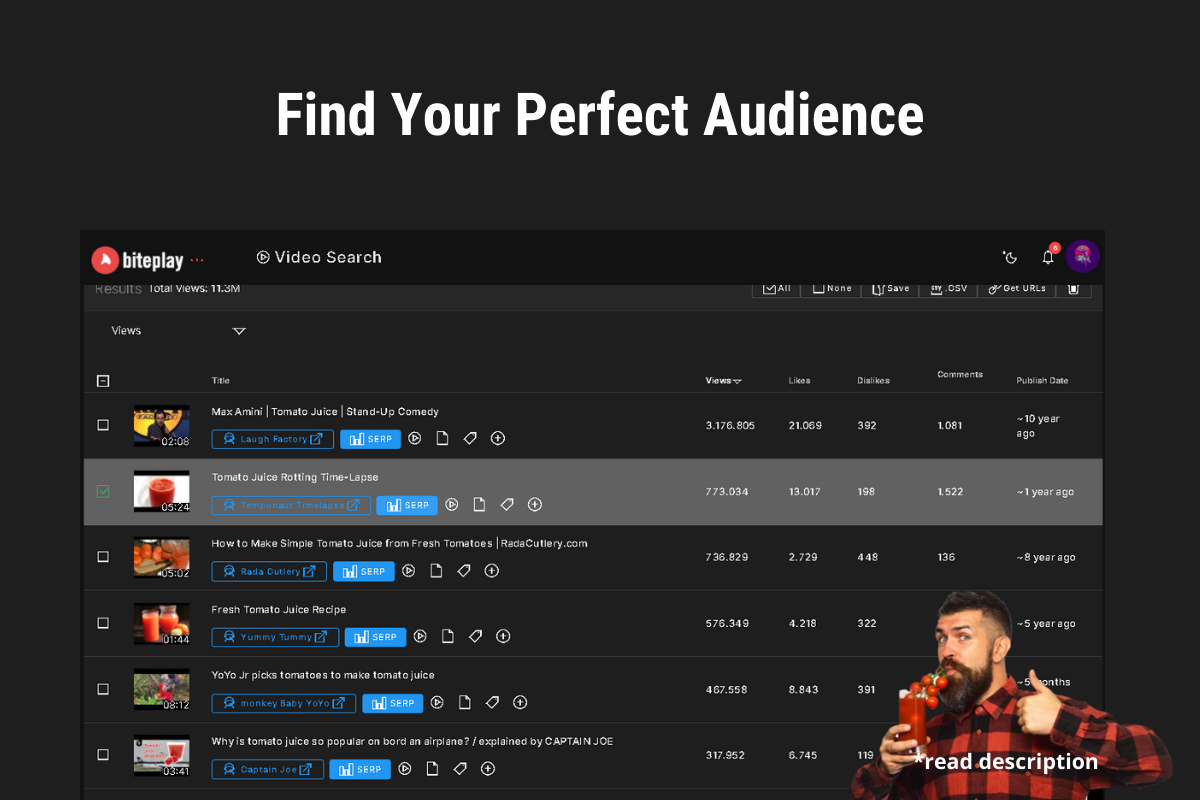 Find your perfect audience by auto-syncing relevant videos into Google ads and using the YouTube ads placement finder tool.
The world of influencing is filled with content creators to work with, which is why Biteplay lets you reach out to fellow YouTubers for marketing on a larger scale.
Run effective micro-influencer campaigns with outreach to creators most similar to you via email proposals and collaboration invites.
You'll be able to cross your audiences and build an even bigger loyal fanbase—without spending a fortune.
Best of all, you can create lasting, long-term partnerships for a greater chance at success within the micro-influencing realm.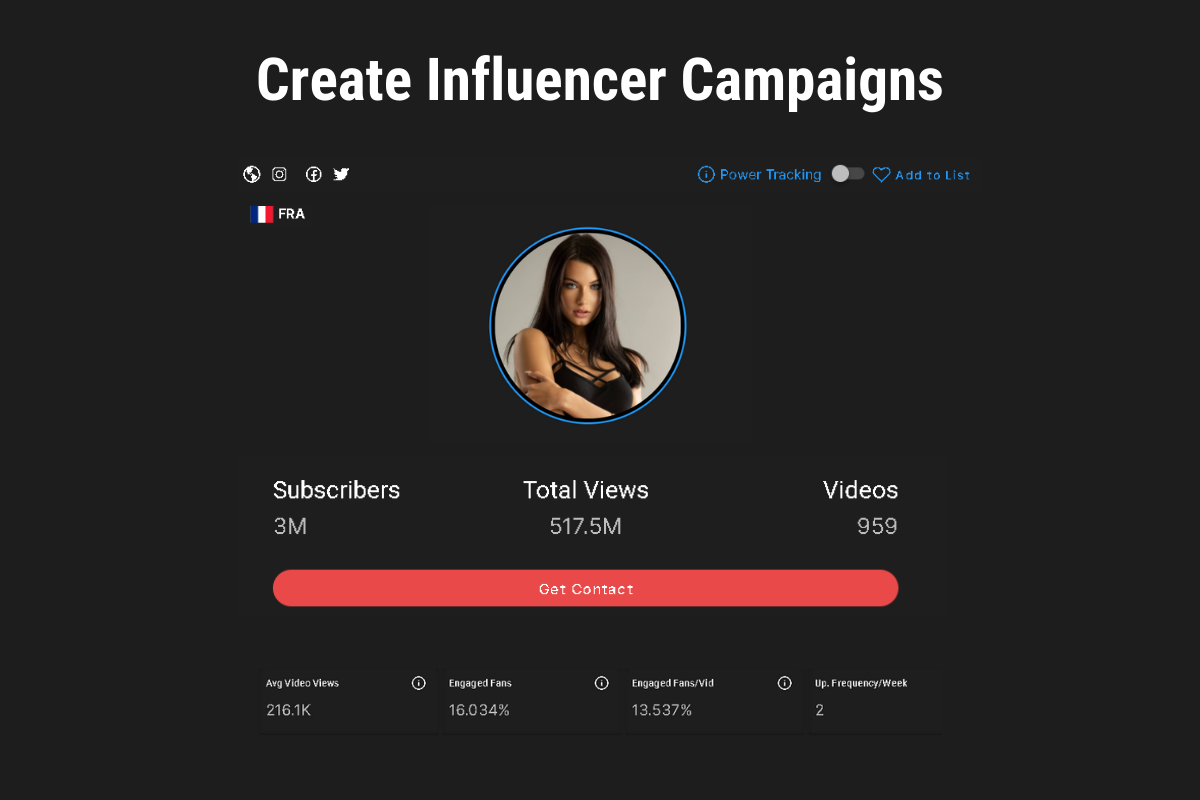 Biteplay lets you find similar YouTube influencers' contact info, so you can send proposals to collaborate.
On top of that, Biteplay makes it possible for you to understand audience behaviors and the impact of your current advertising on conversion rates.
You can monitor trends and keyword volume sorted by topics to determine the highest performing content with your ideal set of streamers.
Use the video monitoring to track valuable stats from your competitors by looking at views and KPIs.
With the topic tracker, you'll also receive everyday alerts about trending videos that help you tailor your future content.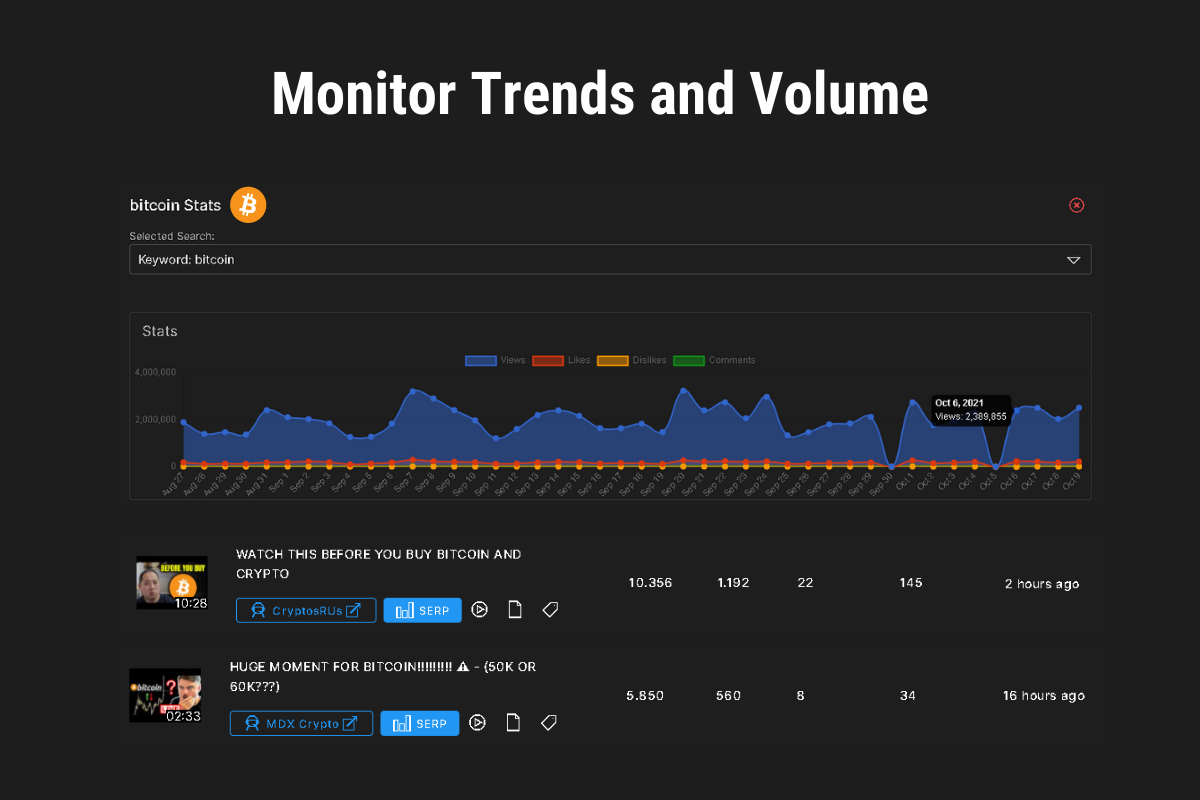 Monitor competitors with YouTube new video alerts, keyword volumes, and conversion tracking.
Biteplay offers relevant keywords and powerful SEO insights, so you can pull in those cold leads, too.
You'll be able to get ahead of competitors by understanding how specific keywords rank and finding the most searchable keywords on YouTube and Google.
Then, go on to look at what your audience loves most by analyzing related video data for future content planning.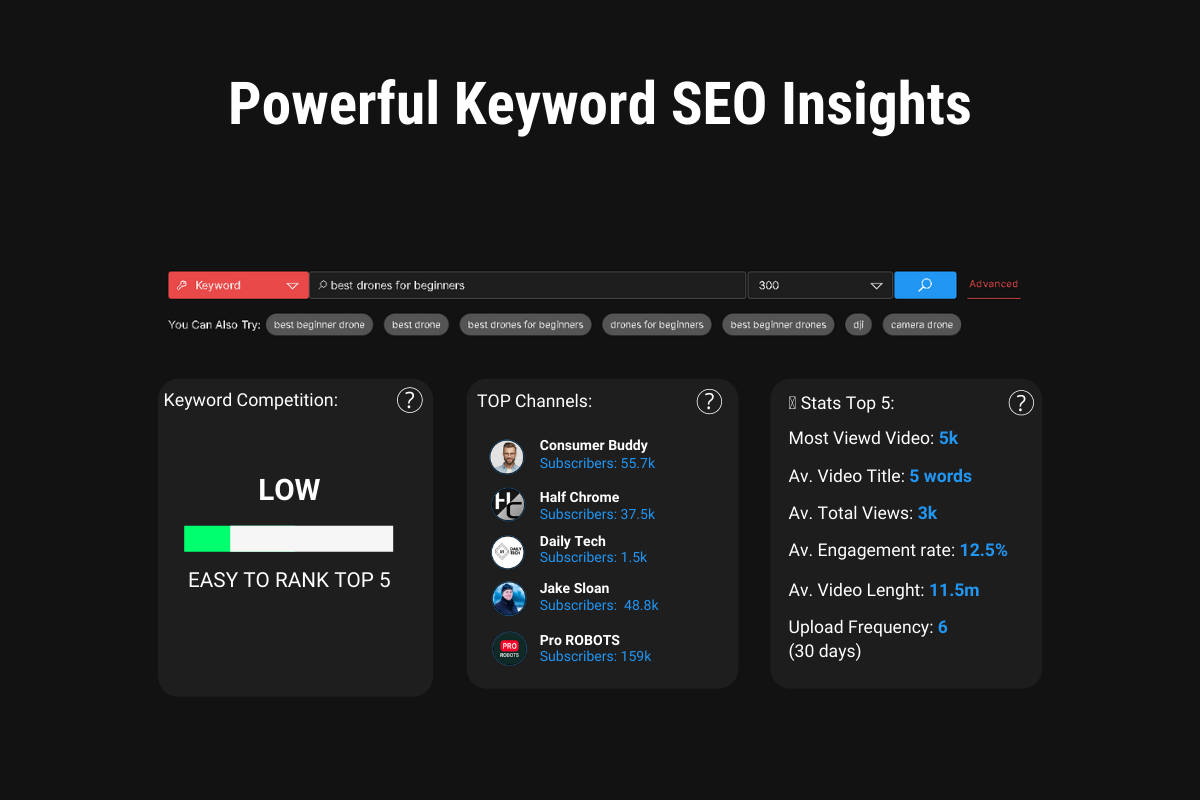 Use the YouTube keyword optimization tool for SEO insights and publish content that gets noticed.
There's a lot of competition to become the next YouTube sensation, and you won't make it without a strong team supporting you. ("What do you think The Numa Numa Guy is up to these days?")
With Biteplay, you get an all-in-one YouTube toolkit, from content research and advertising to influencer collaboration management.
Build the YouTube channel of your dreams.
Get lifetime access to Biteplay today!
Plans & features
Deal terms & conditions
Lifetime access to Biteplay

All future Pro Plan updates

You must redeem your code(s) within 60 days of purchase

Stack up to 2 codes

GDPR compliant

Previous AppSumo customers who purchased Biteplay can buy more codes to increase their feature limits
60 day money-back guarantee. Try it out for 2 months to make sure it's right for you!
Features included in all plans
Unlimited simultaneous searches

Unlimited keyword search

Rank checker

Tag creator

Conversion tracking for ads

Email alerts

Auto-sync

Export CSV

Free "YouTube Ads Training" course