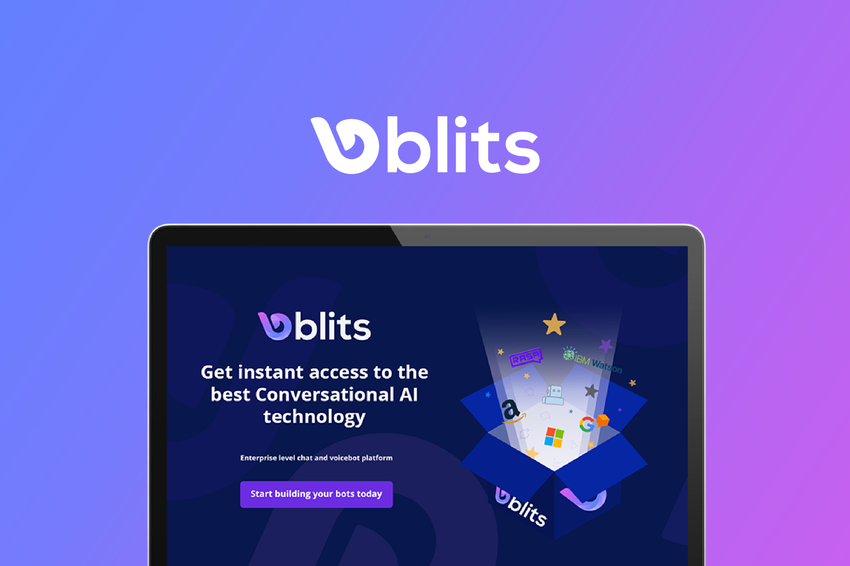 Easily build and manage chatbots with conversational AI
Deploy bots on Facebook, WhatsApp, Telegram, WeChat, SMS, Slack, Alexa, Google Assistant, and email platforms
Build, train, and deploy chatbots or voicebots for any use case, from customer service to buddy chatbots and anything in between
Overview
Blits.ai is a low-code, conversational AI ecosystem that lets you build, train, and deploy chatbots and voicebots for multiple use cases.
With Blits.ai, you can create chatbots using existing templates, or make your own from scratch using the simple drag-and-drop interface.
View performance metrics to improve intent and entity models, making sure your bot actually fulfills customer needs.
Plus, you'll be able to build chatbots and voicebots with the perfect tone of voice to match the situation perfectly.
Create engaging bots for your business with cutting-edge AI.
Blits.ai also seamlessly switches between all major AI vendors.
Choose from an extensive list of vendors including Amazon, Wit, and Rasa, ensuring your bot always uses up-to-date AI technology.
You can even use the Blits.ai abstraction layer to mix and match AI vendors to create your own AI Engine cocktail.
Making your bot is a cinch, too. Just define simple phrases or questions that customers will ask, then train your bot to respond accordingly with machine learning.
Plus, you'll be able to select action blocks and design conversations with real customers in mind.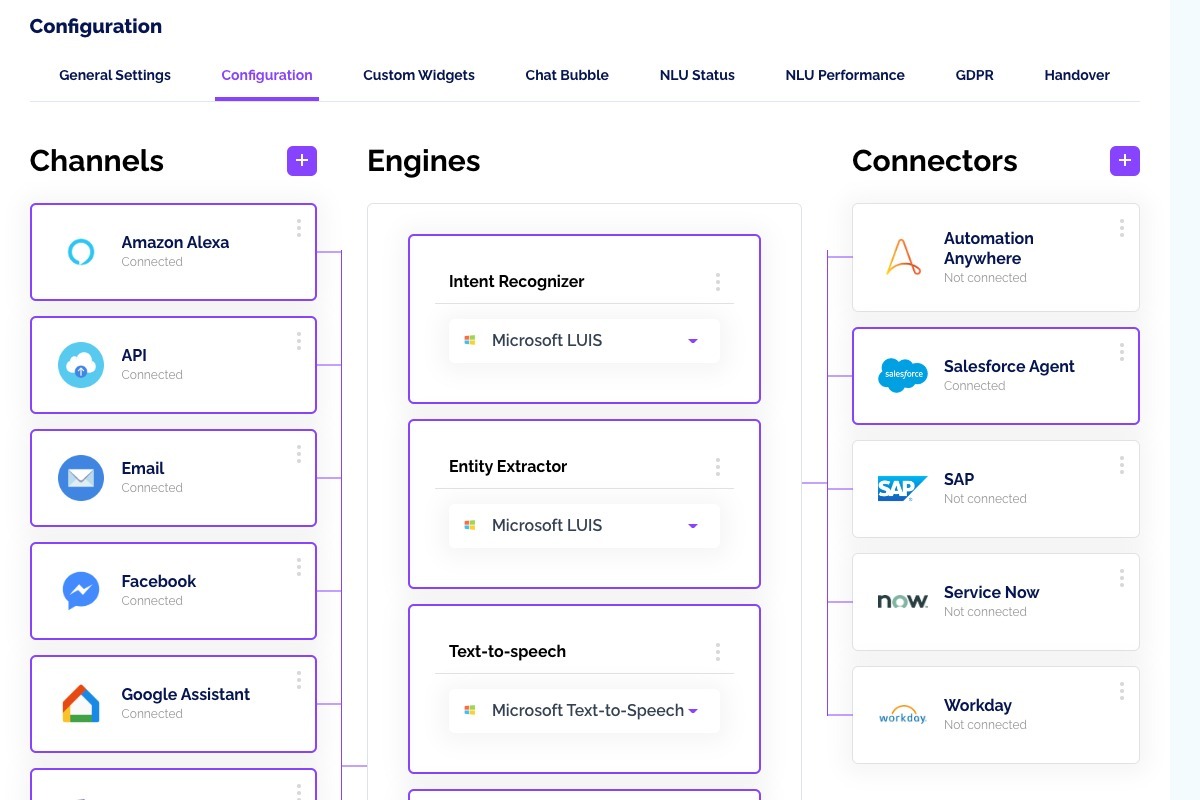 Combine the capabilities of different AI vendors like Amazon, Wit, and Rasa to build your dream bot.
The chit-chat module is designed to boost engagement, so you can turn boring text chats into fun, casual conversations.
You can build advanced natural language processing (NLP) bots that understand what customers are saying—and improve their conversational skills with each interaction!
Best of all, your bot can hand over the chat to a human representative whenever it gets stuck.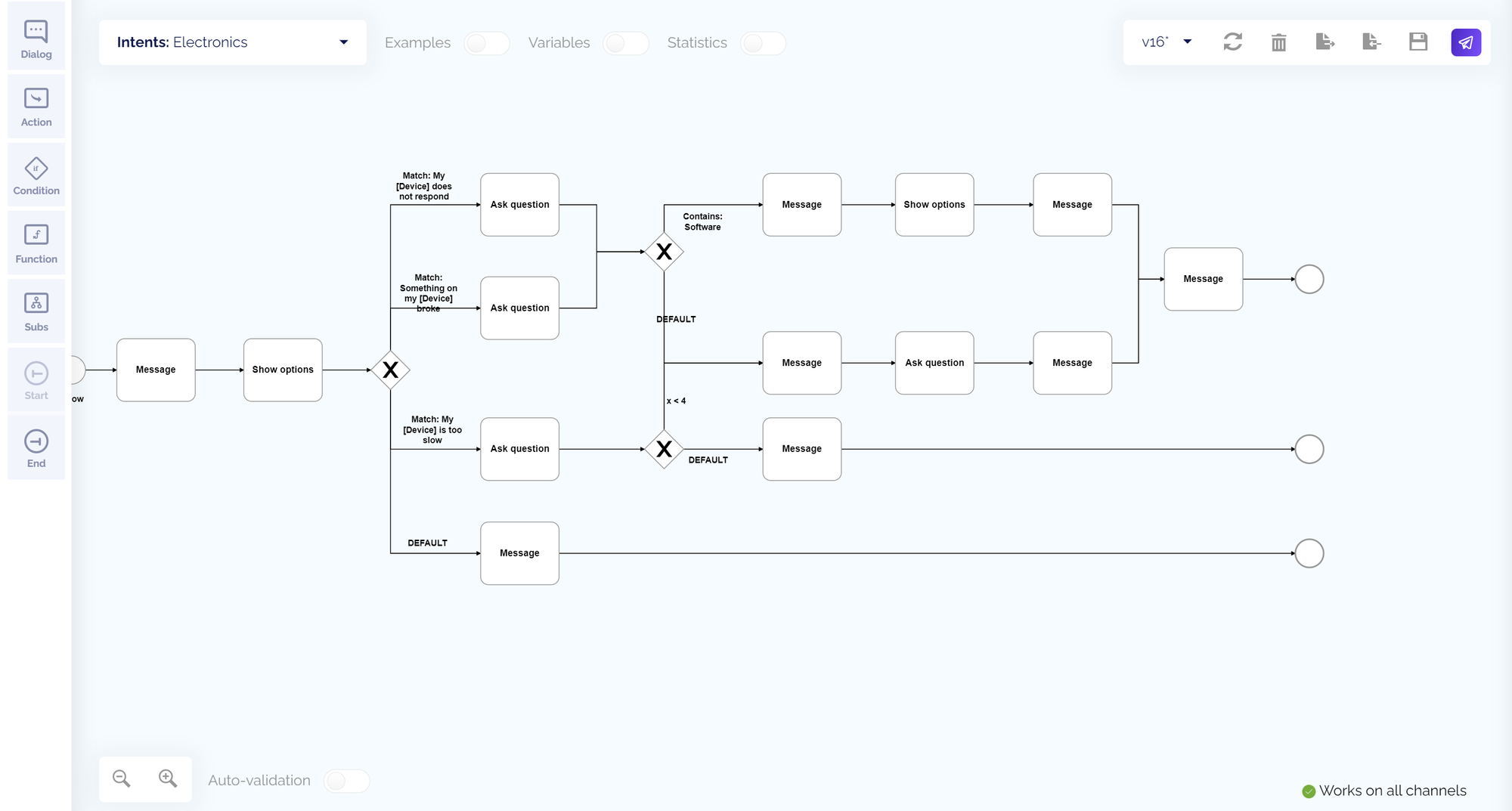 Shape the flow of conversation and train your bot to respond with specific answers that reflect natural language processing.
Blits.ai is packed with tons of security features, like the ability to add industry-specific filters to ensure US-based AI Engines never receive sensitive data.
Get user consent and mask personal data to comply with European GDPR regulations from the get go.
And because this platform's enterprise-grade security protects your site 24/7, you can rest easy knowing your company and customer information are totally secure.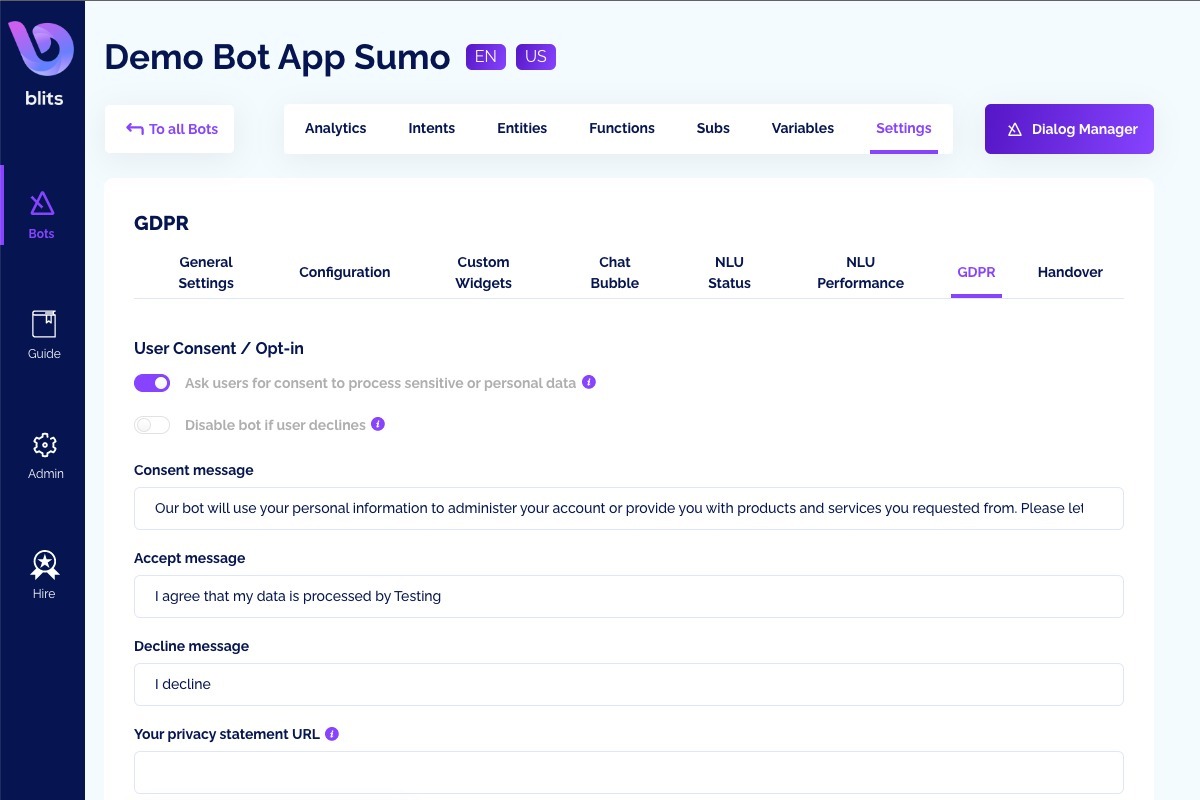 Maintain GDPR compliance and ask users for consent to process personal information.
With the help of a high-powered chatbot, you can literally take care of your customers in your sleep. ("Don't tell anybody, but I'm taking a power nap.")
Blits.ai gives you everything you need to build responsive bots that handle customer interactions, so you can streamline communication.
Automate your conversations.
Get lifetime access to Blits.ai today!
Deal terms & conditions
Lifetime access to Blits.ai

All future Basic Plan updates

No codes, no stacking—just choose the plan that's right for you

You must activate your license within 60 days of purchase

Ability to upgrade or downgrade between 3 license tiers

GDPR compliant

Only for new Blits.ai users who do not have existing accounts

Choice of web chat, Facebook, WhatsApp, Telegram, WeChat, SMS, Slack, MS Teams, Alexa, Google Assistant, Email, Kick, and Phone

Additional channels available
60 day money-back guarantee. Try it out for 2 months to make sure it's right for you!
Features included in all plans
2 AI engines (Rasa, Wit)

AI engine costs included

Bot hosting costs included

98.0% SLA (Uptime)

Import and export templates

Remove Blits.ai branding

Self-guided onboarding