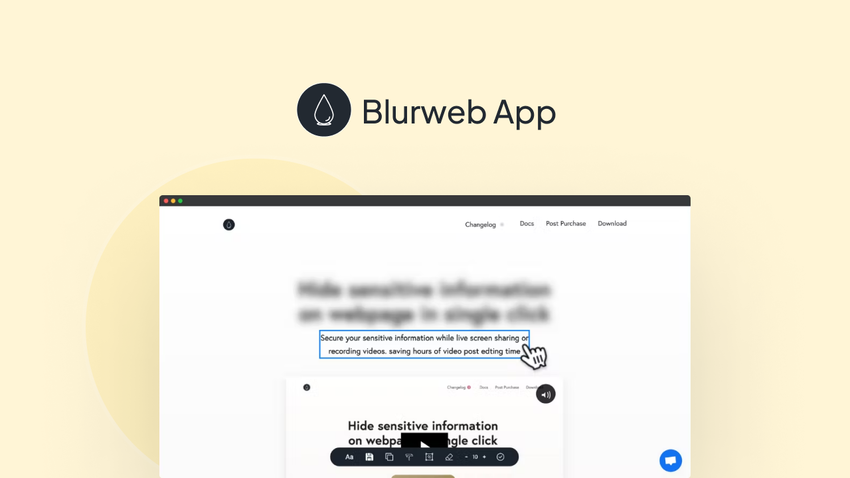 Blur all your sensitive data on web instantly, when recording or screen sharing. No editing required
Do you create video sharing with your screen — either live or as a recording? Major web pages are not created thinking you could be sharing the screen, hence a lot of sensitive information is always visible on the screen which you may not want to share. blurweb.app extension is created to help blur sensitive information with just a single click, draw a rectangle to blur a specific area, hide tab title & icon, blur selected text, and more. You can also keep blur so when you open the page next time or reload content will be already hidden with the blur. Grab a license of blurweb app and worry-freecreate videos of pages that have sensitive information or present these pages while screen share. Having to go back and edit the video to make sure you didn't accidentally leak private information to the viewer makes you feel 😖 blurweb.app allows you to do that very quickly and easilywhile recording or presenting video without having to re-edit that video later. It also allows you to keep blur to be secure during the live video too. Check blurscreen.app & quickpresent.app by the same founder.
Get access now!
TL;DR
Keep blur to be secure during the live video
Overview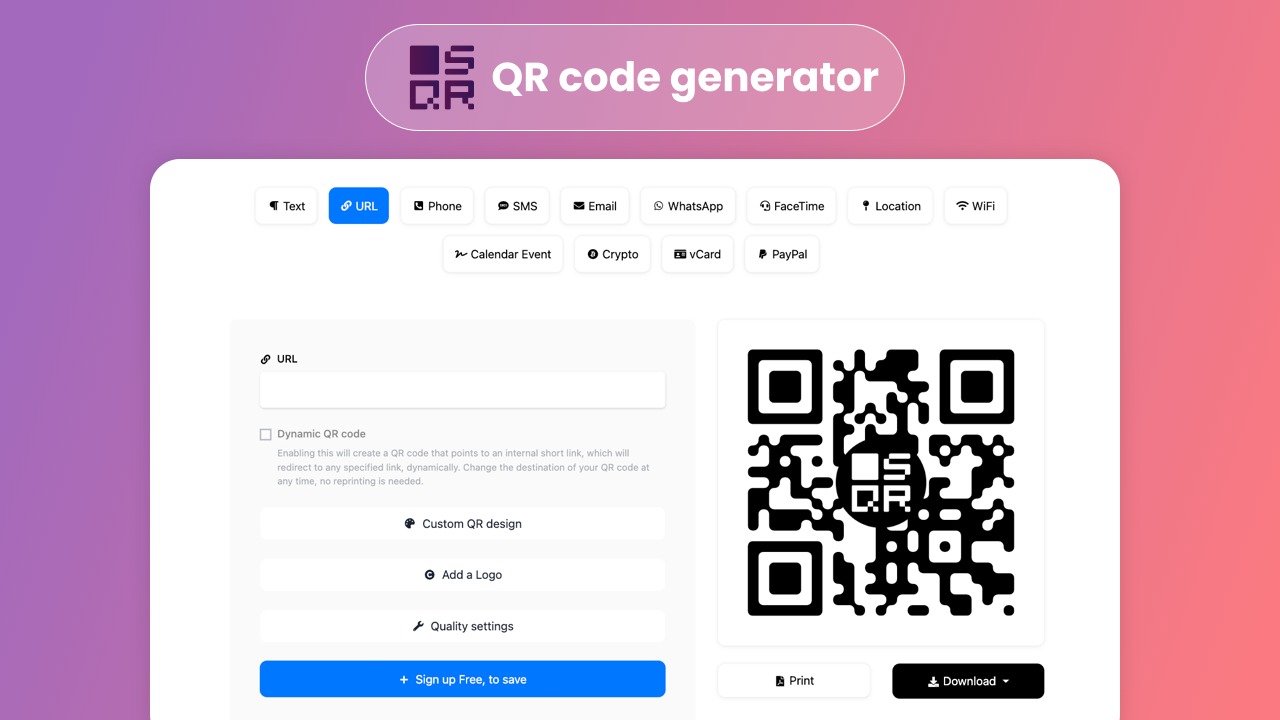 You get 13 built-in QR code templates to get you started right away. All the QR codes you need for your business.
QR codes are definitely not new, and they are here to stay. Now, enter dynamic QR codes that you can track as a brand manager making them even more valuable.
Marketing and social media agencies will enjoy the ease of use and functionality of our software: SQR.
Brands can customize their QR code to enhance brand recognizability. The URL Code Generator can also use Dynamic Short links, aka trackable shortened URLs with your own branding. Use your own custom domains and set your own back-half of your shortened URLs. And we tout the use of custom domains as well.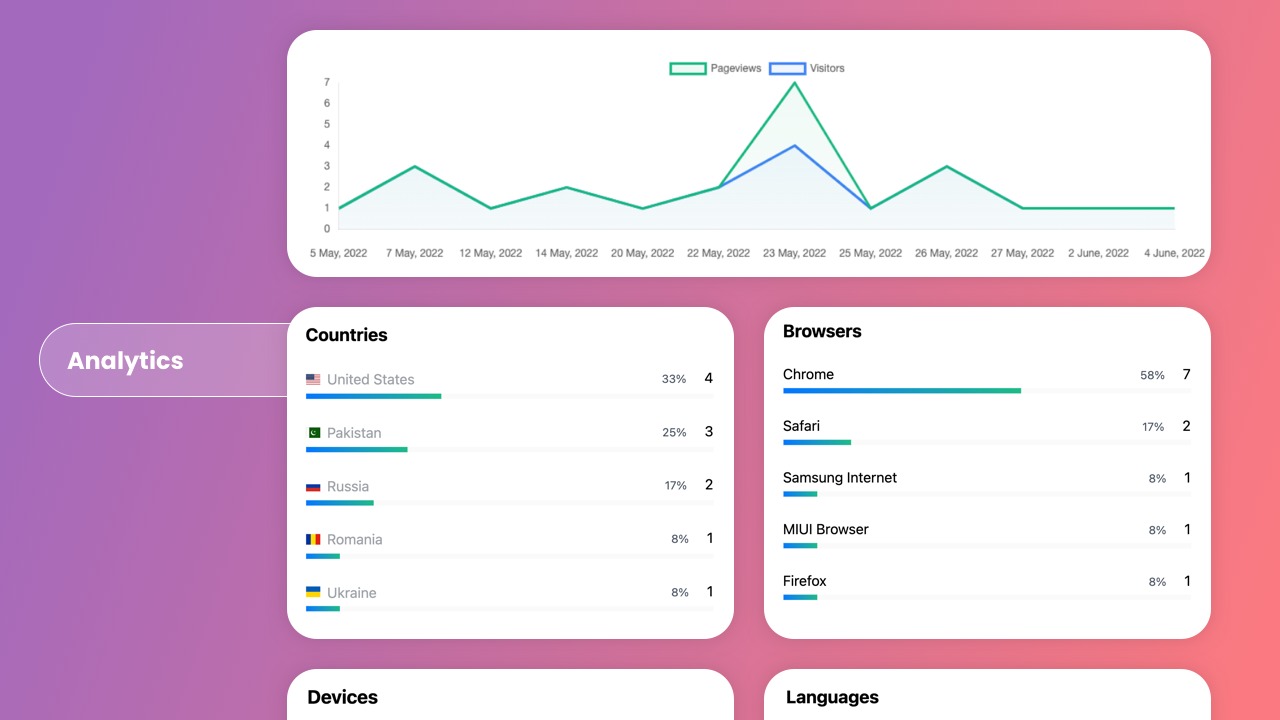 With dynamic QR codes, you can track all the valuable data you need in your own personal dashboard.
With the SQR short links & dynamic QR codes, you can track all scans and visits from your own dashboard.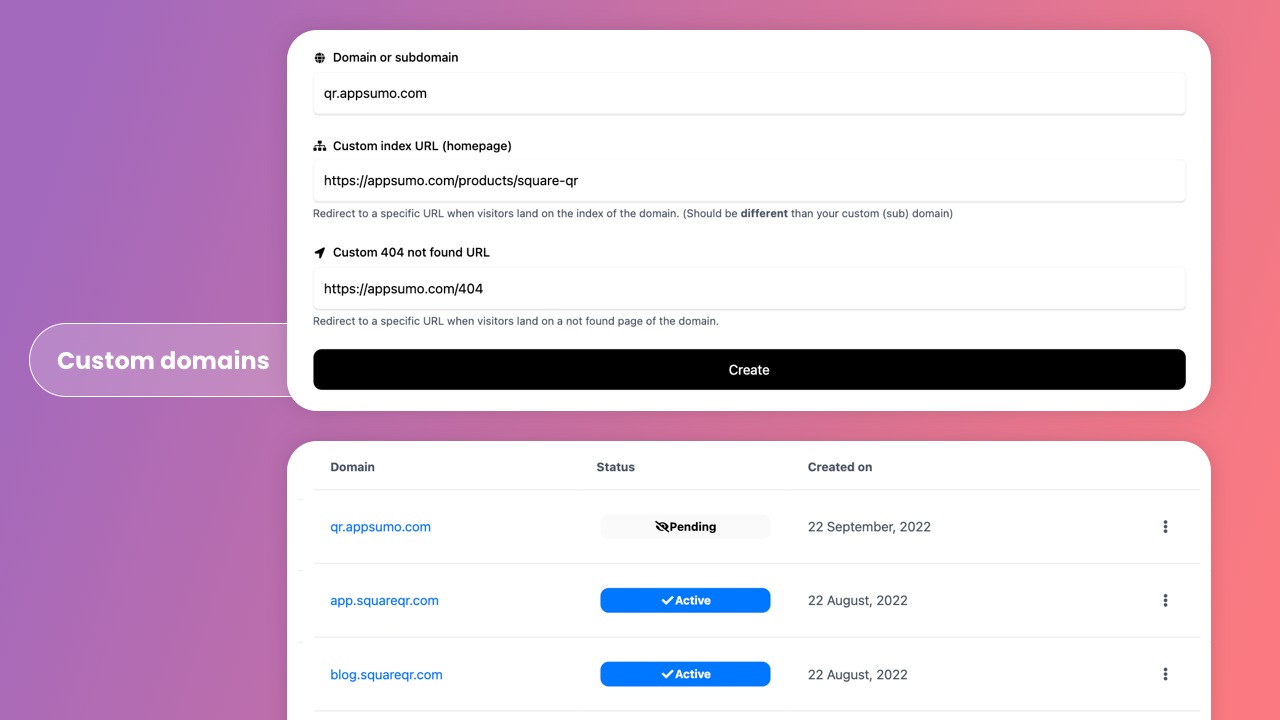 Connect your own custom domain to SQR. When your customers scan your QR code they see a familiar URL with your branding.
With the AppSumo deal, you can add unlimited domain names to your SQR dashboard. Use them for your short trackable links and dynamic QR codes that you never have to reprint again and can change the destination URL at any time.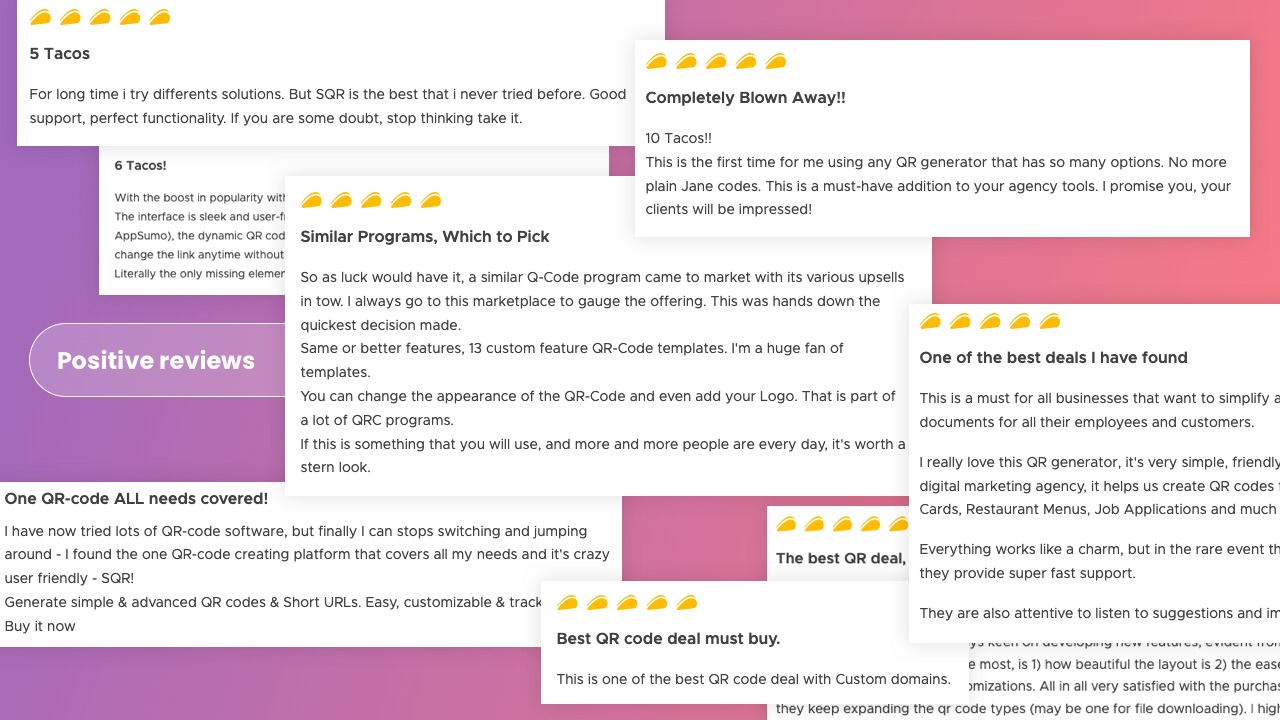 We're strong believers in the power of word-of-mouth
10k+ Happy customers use SQR to up their QR & short link marketing game.
See the review section what some of them had to say.
Lifetime access to Square QR Plan
You must redeem your code(s) within 60 days of purchase
All future Square QR Plan updates
Please note: This deal is not stackable
60 day money-back guarantee. Try it out for 2 months to make sure it's right for you!