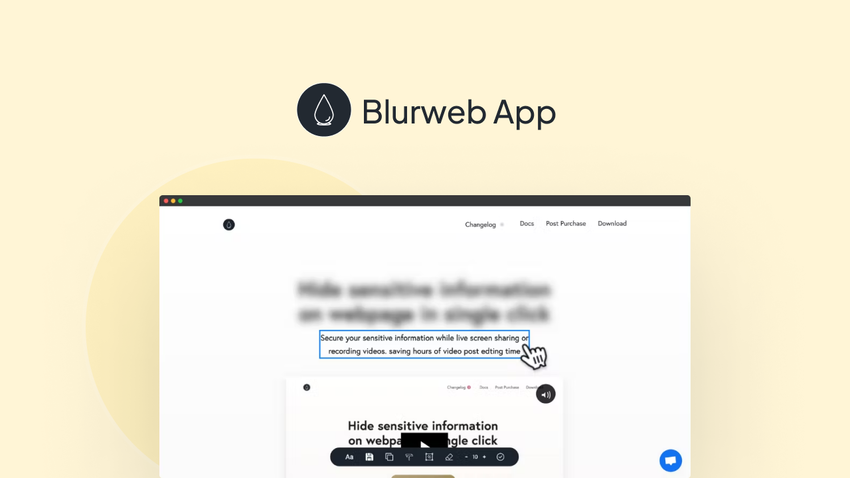 Secure your sensitive information while live screen sharing or recording videos. saving hours of video post editing time
Major web pages are not created thinking you could be sharing the screen, hence a lot of sensitive information is always visible on the screen which you may not want to share.
blurweb.app extension is created to help blur sensitive information with just a single click, draw a rectangle to blur a specific area, hide tab title & icon, blur selected text, and more.
You can also keep blur so when you open the page next time or reload content will be already hidden with the blur.
Grab a license of blurweb app and worry-freecreate videos of pages that have sensitive information or present these pages while screen share.
Having to go back and edit the video to make sure you didn't accidentally leak private information to the viewer makes you feel 😖
blurweb.app allows you to do that very quickly and easilywhile recording or presenting video without having to re-edit that video later.
It also allows you to keep blur to be secure during the live video too.
Get access now!
TL;DR
Keep blur to be secure during the live video
Deal terms & conditions
Lifetime access to Blurweb App – Plus exclusive Plan

You must redeem your code(s) within 60 days of purchase

All future Blurweb App – Plus exclusive updates
60 day money-back guarantee. Try it out for 2 months to make sure it's right for you!