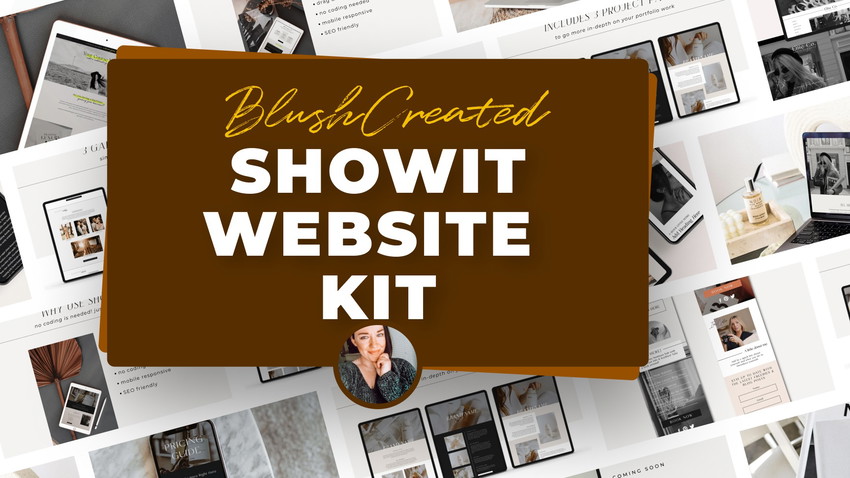 Drag and drop website design templates for your agency
Blush Created Showit Website Kit is a website designer kit that comes with 11 unique and mobile responsive, SEO-friendly website templates. It's perfect for anyone who wants to create a beautiful and professional website without having to learn coding or design. It's as easy as dragging and dropping. There are sections for client testimonials, project/galleries, packages, Instagram feed, contact form, and more. Once you purchase the kit, you will receive a huge ZIP file with PDF instructions inside that include a share key code for each template to access the template within Showit, step-by-step instructions on how to edit and customize the template, and a checklist of things to do before you launch. This Kit also includes a WordPress blog connected with Showit. Showit will handle the technical work transferring your blog into Showit. The templates are easy to use and customizable, so you can make them look exactly how you want to match your brand. And the best part is that Blush Created Showit Website Kit is affordable and high value. So if you're looking for an easy way to create a stunning website, then I highly recommend purchasing the Blush Created Showit Website Kit today.
Digital download of Blush Created Showit Website Kit
This deal is non-refundable
Get lifetime access. Just download and save within 60 days of purchase.