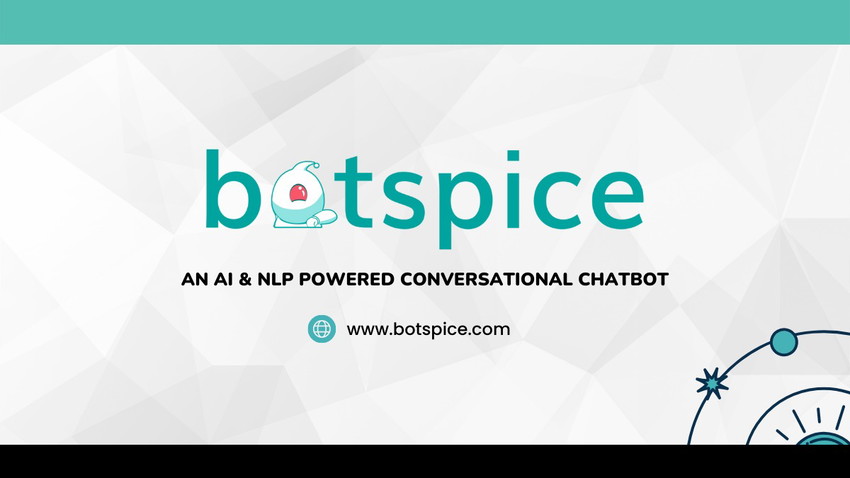 Create custom AI chatbots with BotSpice.
Create custom AI chatbots with
BotSpice
.
The Chatbot revolution is here!
Having a chatbot that can talk to your customer online is key to your brand's success and future growth. BotSpice scales quite easily and can handle hundreds of conversations at a time. With an AI & NLP engine, BotSpice is the perfect candidate for handling complex flows and human-like conversations.
• 24/7 Customer Support • Self-learning conversation chatbot • Complete flow & design customization • Bots in Different Languages & Time Zones • Seamless Integrations • Flexibility and Control
Some applications that will leave you amazed:
– Online Food Ordering – Setup Appointments & Reminders – HR Onboarding & Recruitment – Healthcare & Medical Chatbot – Book Hotels, Restaurants, Airplane Tickets, etc. Networking & Legal – Virtual Assistant Chatbot – Events Invitation & Assistance – Front Desk Operations – E-Conversational Learning
Get access to BotSpice today!
TL;DR
Generate more leads and automate lead nurturing