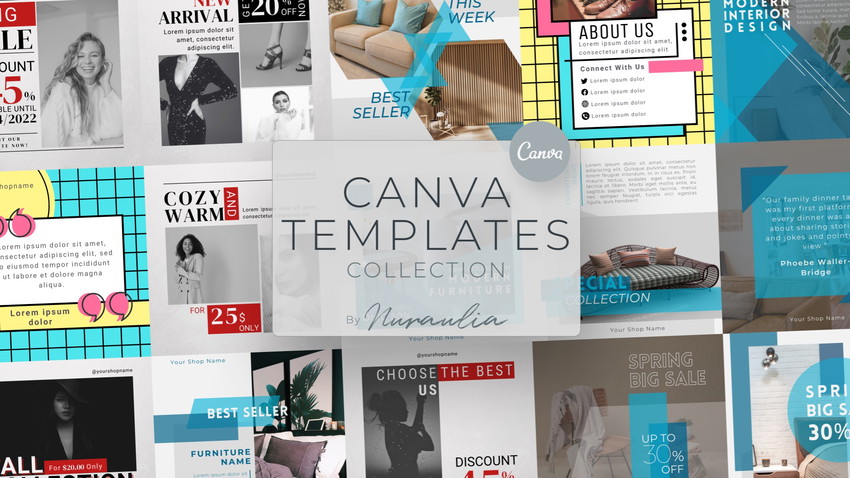 Create everything from social media posts to business cards using our templates collection.
The Canva Templates Collection is a great resource for anyone looking for professionally designed templates. It includes templates for all kinds of occasions and projects, from holiday cards to resumes. You can also find templates for specific types of content, like social media posts or infographics. The best thing about the Canva Templates Collection is that it's all about quality and attention to detail over quantity. These 5 templates give you everything you need to create authentic and professional designs for your business as a Women entrepreneur. We have: – Pink Canva Instagram Templates – Memphis Fashion Canva Instagram Post Templates – Pastel Canva Instagram Templates – Red Fashion Canva Instagram Templates – Beige Skincare Instagram Templates And if you can't find what you need in the collection, you can create your own template by tailoring the templates to your needs.
Digital download of Canva Templates Collection by Nuraulia
This deal is non-refundable
Get lifetime access. Just download and save within 60 days of purchase.