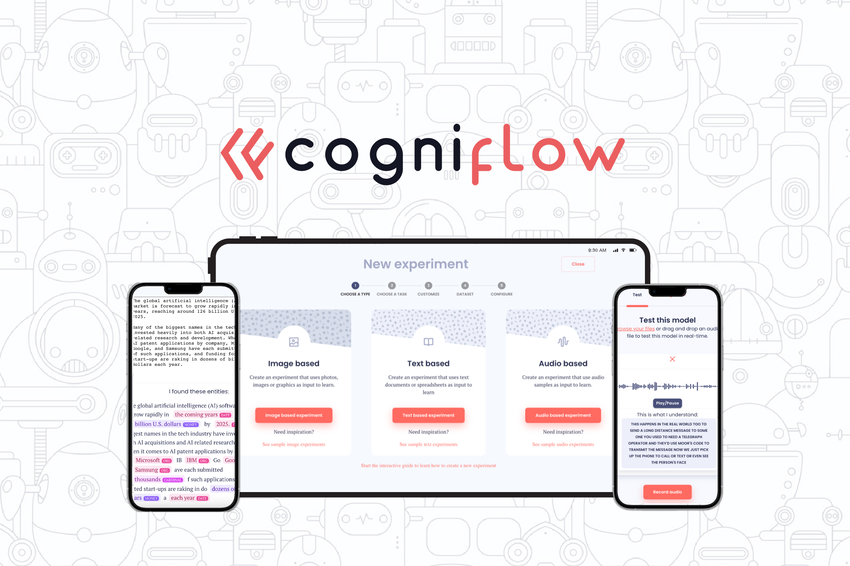 Build no-code AI models to boost productivity on any budget
Build any AI model from text, images, or audio in minutes, or use pre-trained models—no coding necessary
Integrate your custom AI models into any app, and use text-based AI models directly in Excel or Google Sheets
Overview
Cogniflow gives you the tools to build any AI model from text, audio, or images without writing a single line of code.
With Cogniflow, you can build end-to-end machine learning models from text, audio, or images in just a few minutes.
Best of all, you don't need any AI or coding experience to do it! This platform guides you through all the technical stuff, so you can instantly boost productivity.
From adding intention recognition to your chatbots to automatically classifying email-based support tickets, there are tons of ways to maximize your resources with AI models.
Jumpstart your AI journey with a guided tour on how to create your first AI experiment.
To get started, all you have to do is follow a few onboarding steps, and you'll be on your way to training a custom AI model.
Since Cogniflow is designed to be beginner-friendly, you'll get guidance at every step of the process so you never feel lost or confused.
Plus, this platform offers full native support for AI text models in three languages: English, Spanish, and Portuguese.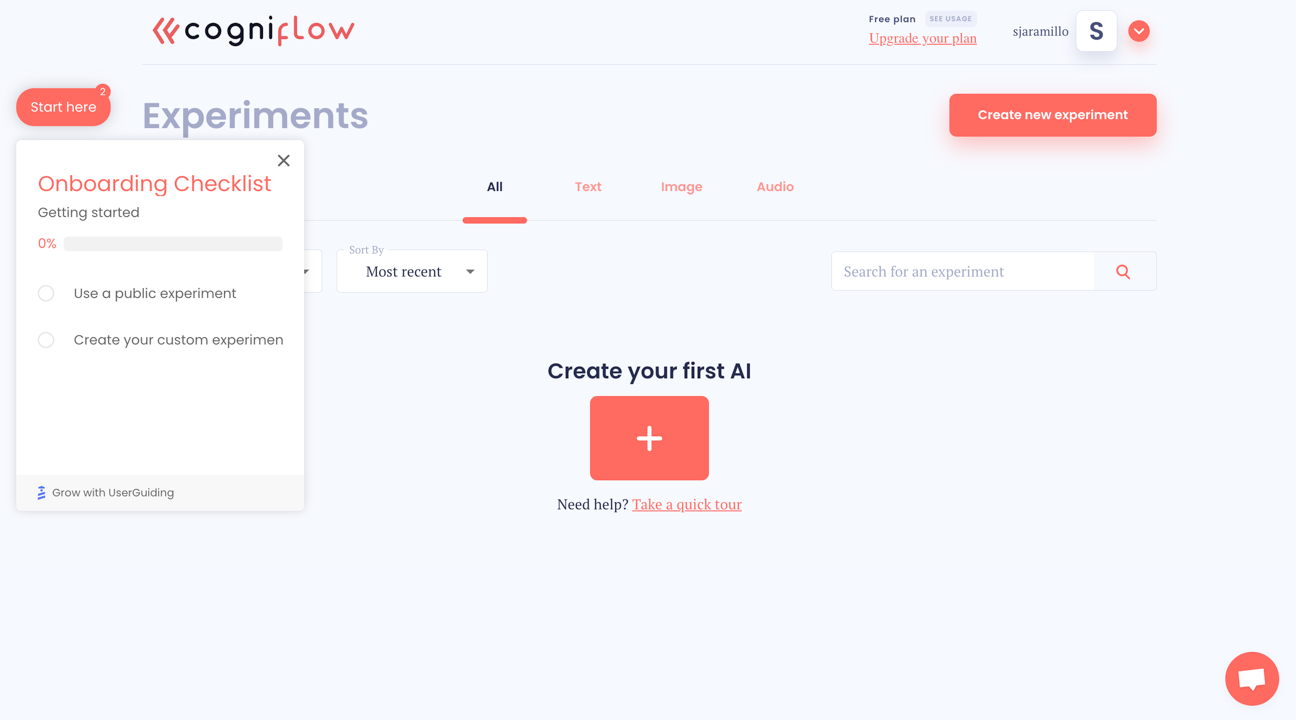 Use the onboarding checklist to learn about every feature, option, and setting before building anything.
Train your AI models with native data, or use Cogniflow's pre-trained models, including sentiment analysis, emotion detection, video or audio transcription, and translation.
Use the public experiments or pre-trained models for popular use cases, like spoken language identification, environmental sound classification, and object detection in photos.
And when you're using a pre-trained model, you'll be able to implement AI into your workflow almost immediately.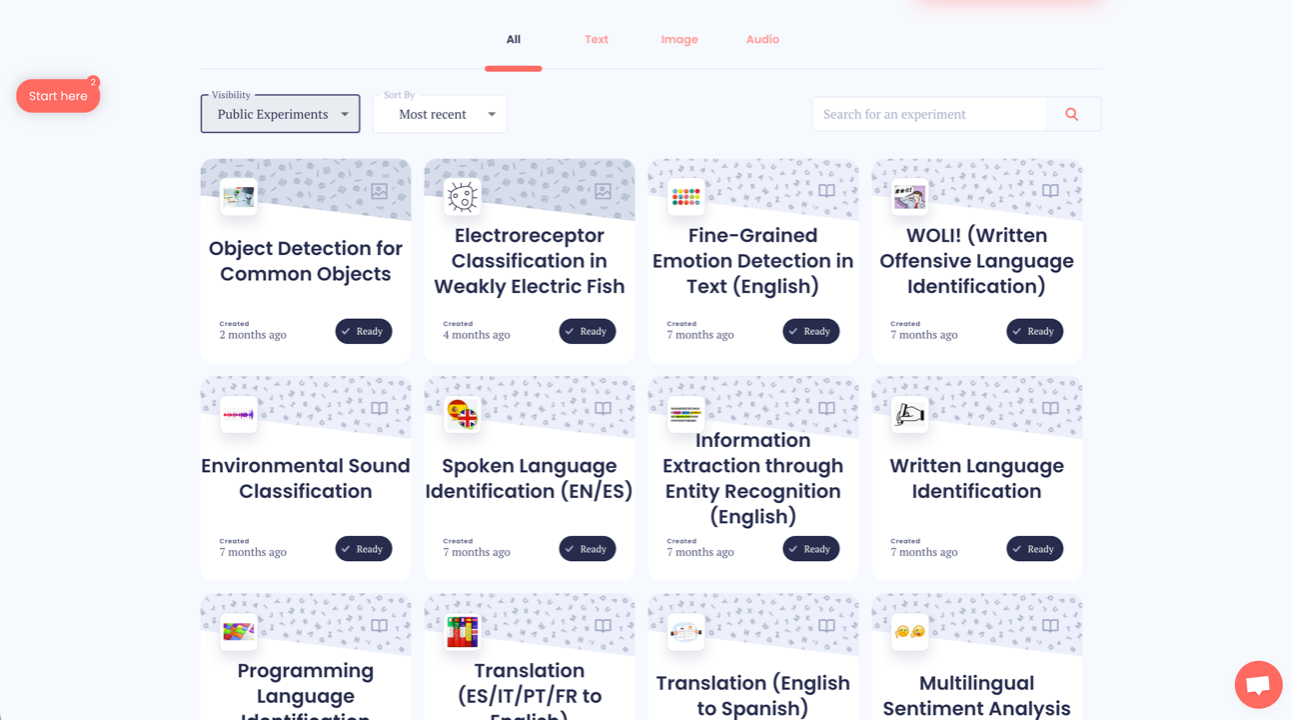 Pick a public experiment based on standard and popular use cases to run your first model.
Once you've built everything, it's easy to integrate your AI model with any app using the Cogniflow API.
You'll have access to powerful AI models that can automatically extract info, as well as classify images, text, and audio. The models can even search your knowledge base to answer questions.
Plus, it's easy to work with text-based AI models within Excel or Google Sheets to accomplish everyday tasks in record time.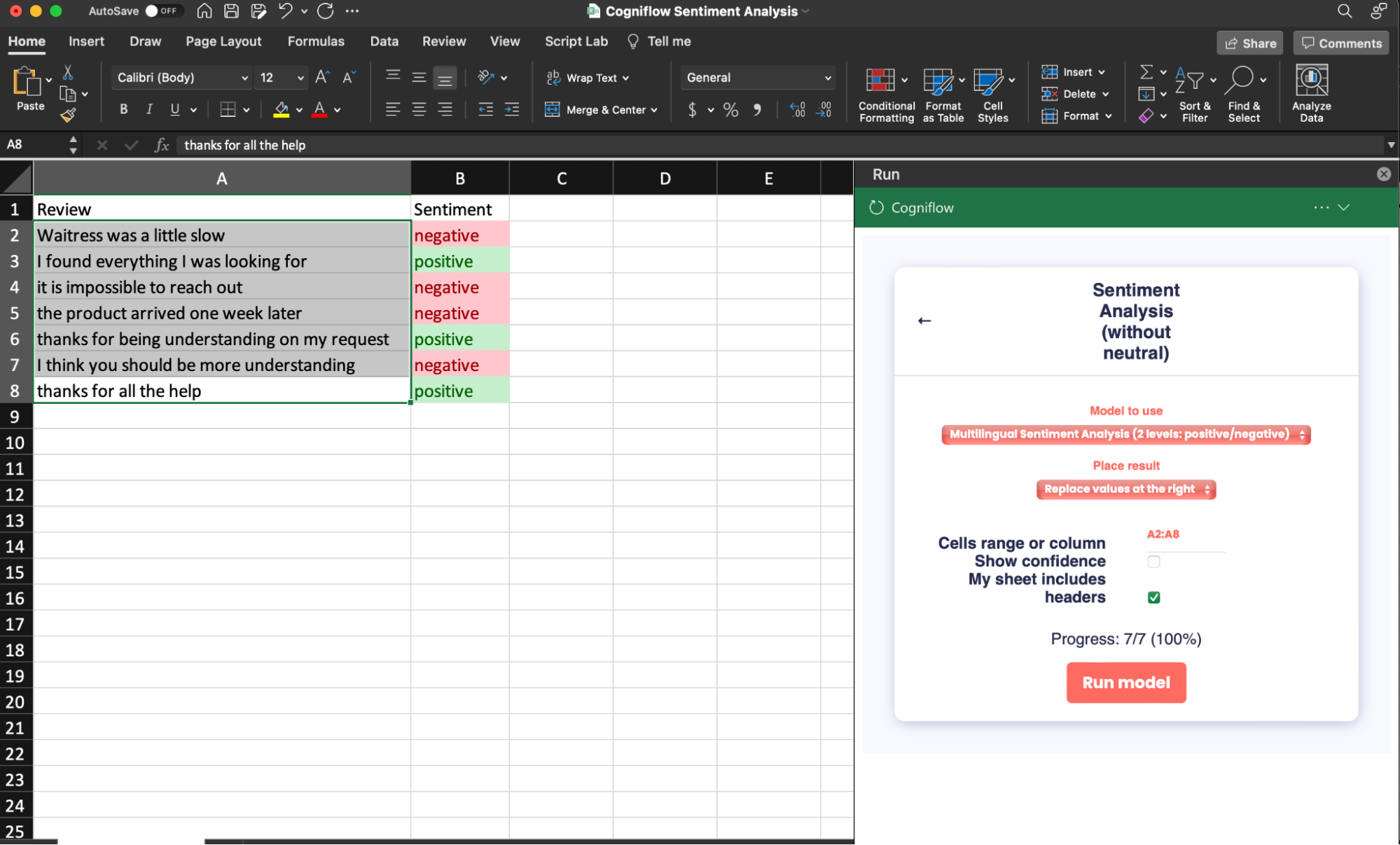 Integrate Cogniflow with Excel or Google Sheets to run your text-based AI models right from the platform!
Without AI automation, you're banking on random "sleep hacks" to boost your productivity every day. ("We had to change our policy on naps. It became a safety issue.")
But with Cogniflow, you can whip up budget-friendly AI models for any kind of project without learning a lick of code.
Automate everything in record time.
Get lifetime access to Cogniflow today!
Deal terms & conditions
Lifetime access to Cogniflow

All future Professional Plan updates

No codes, no stacking—just choose the plan that's right for you

You must activate your license within 60 days of purchase

Ability to upgrade or downgrade between 5 license tiers

Only for new Cogniflow users who do not have existing accounts
60 day money-back guarantee. Try it out for 2 months to make sure it's right for you!
Features included in all plans
Train and predict from text, image, video, or audio

Commercial use

Integrations: Excel, Bubble, Google Sheets, and Botpress

Open API

Object detection

Supports English, Spanish, and Portuguese

Train models with data or use pre-trained models (sentiment analysis, emotion detection, and video or audio transcription)