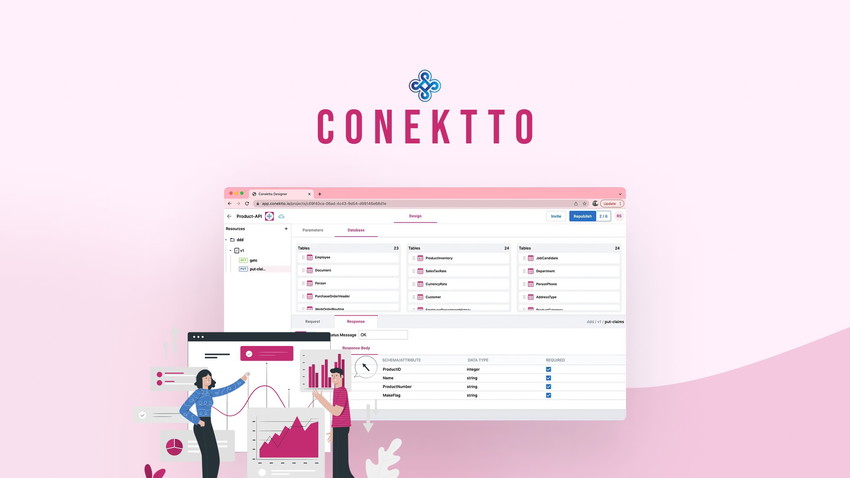 Intelligent API SDLC platform to empower anyone to design, build and test API in minutes.
Conekttohelps developers build and test API 10x faster and at a fraction of cost through AI powered, low-code platform.
With Conektto, you can:
1. Publish your API in minutes (Springboot or .NET) by connecting your Database, point/click and drag-drop. 2. Out of the box RestAPI design with OpenAPI standards and governance. 3. Import ready auto generated source code 4. Auto generated Mocks for API 5. Auto generated Test data that can be inserted into your test DB 6. Auto generated tests (functional and performance) with execution suite and default test data association 7. View test results 8. Visualize your API design 9. Simulate your API at design time 10. Build System APIs (APIM proxy code generator coming soon)
TL;DR
API design studio for citizen developers
Overview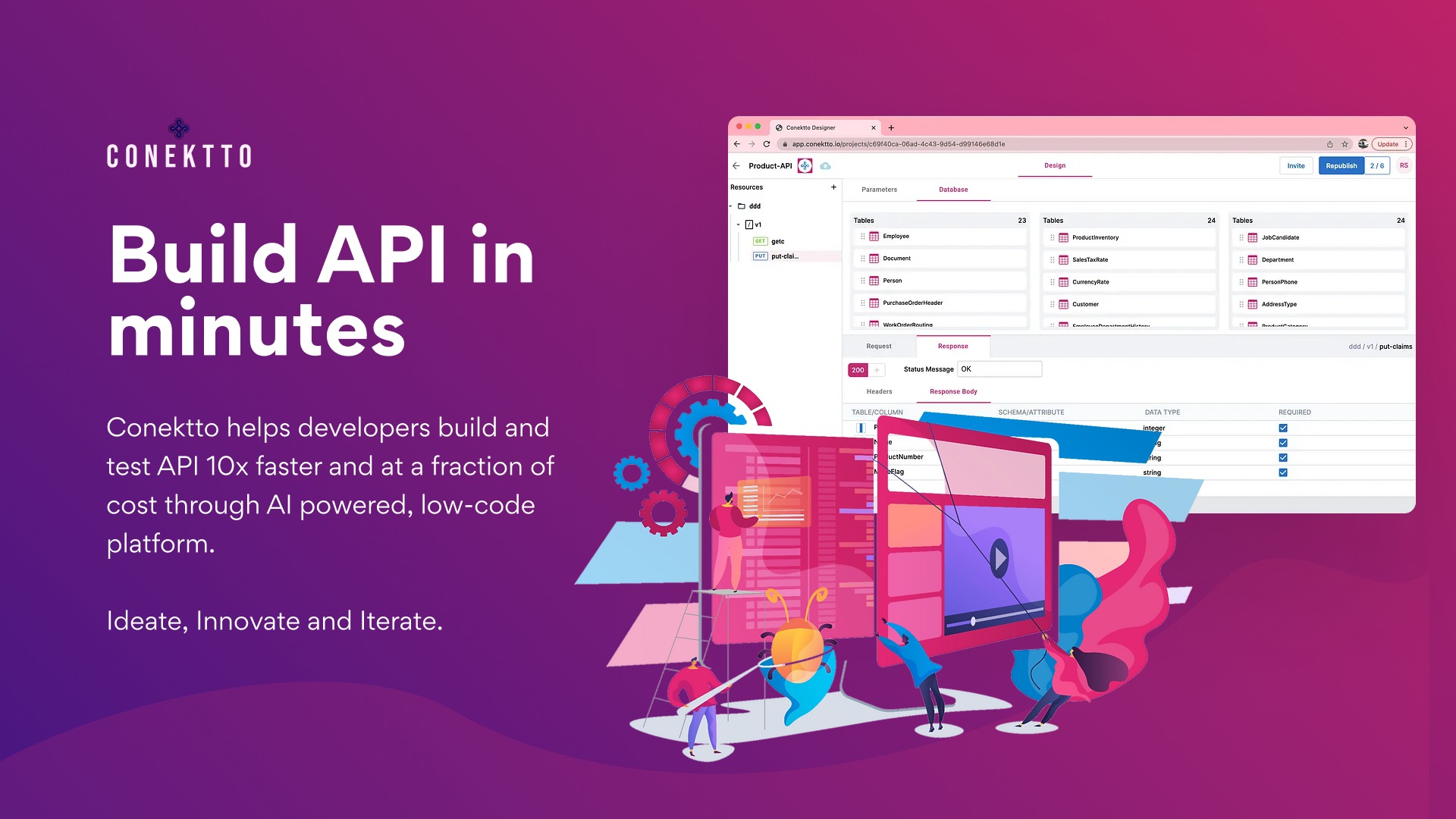 Build API in minutes!
API development can be a time-consuming and expensive process. Conektto's low-code platform helps developers build and test API 10x faster and at a fraction of the cost.
Using AI, Conektto's platform speeds up the ideation process, making it easy for developers to create innovative APIs. The platform also makes it easy to iterate on API designs, ensuring that they are effective and meet customer needs.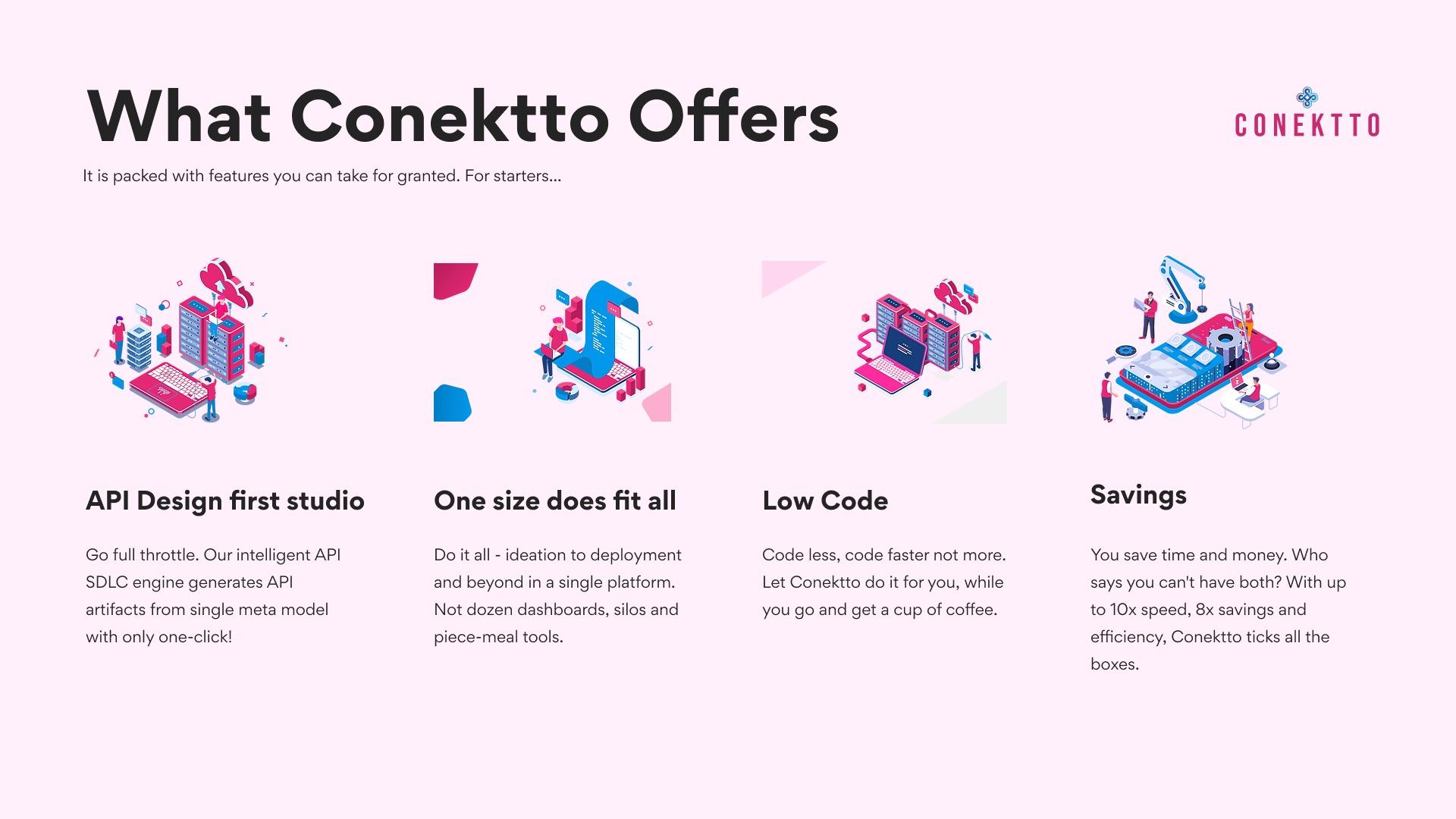 Just a few of the highlighted features.
Conektto is packed with features you can take for granted.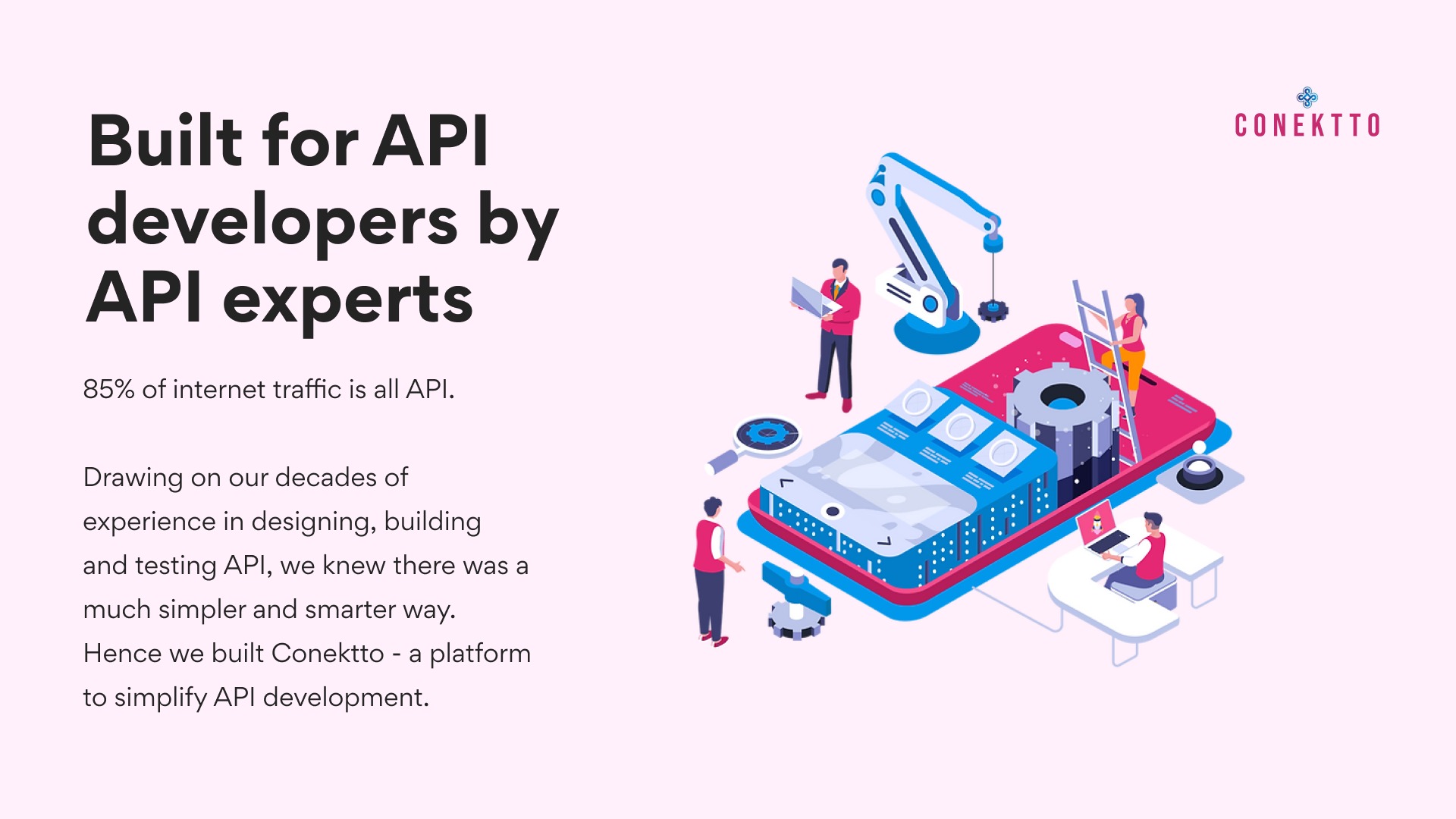 Built for experts by experts.
Conektto is a platform that simplifies API development. It was designed by API experts with decades of experience in the field. 85% of internet traffic is all API, so it's important to have a platform that makes this process easy and efficient.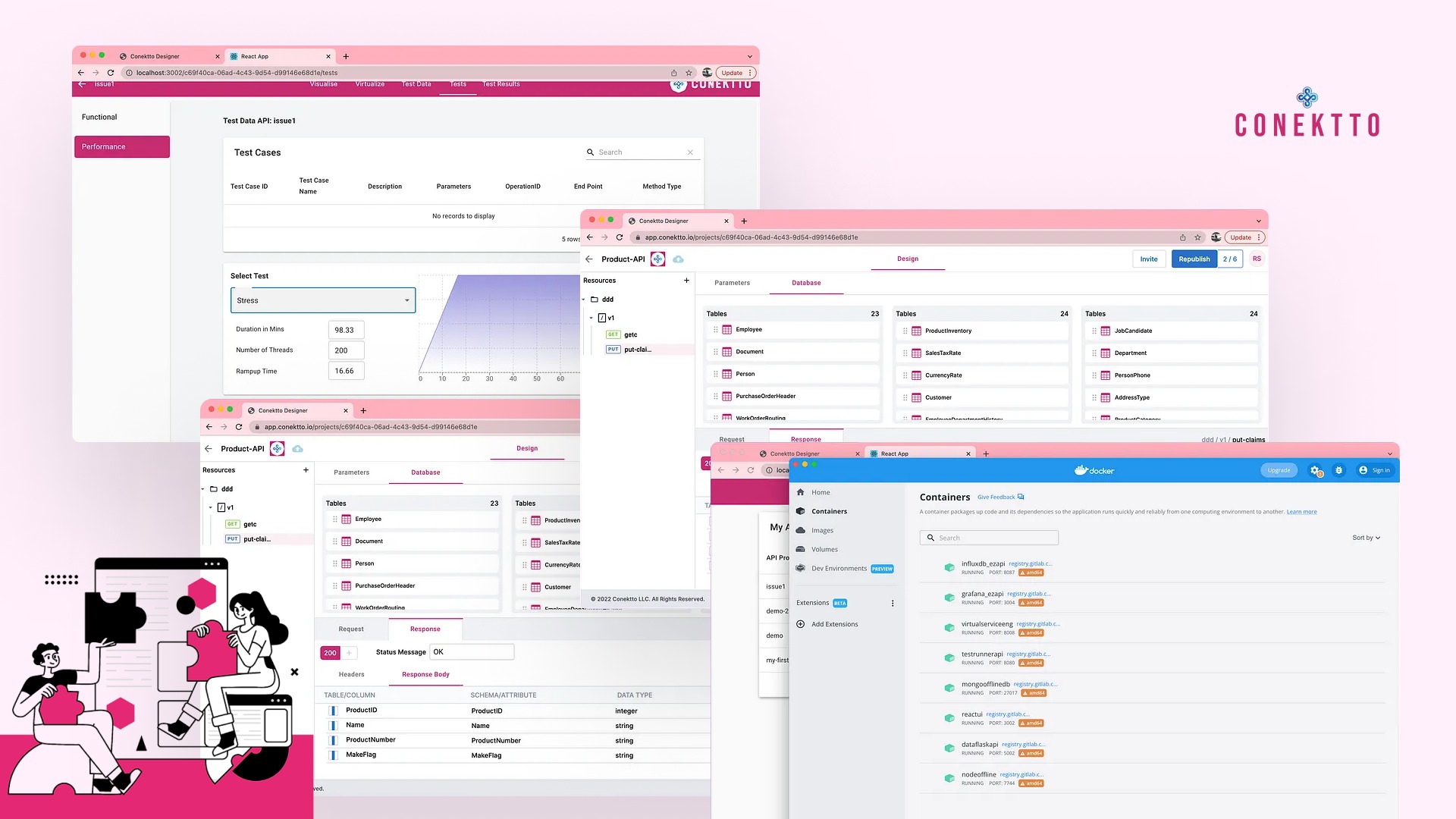 1 Year of access to Conektto API SDLC Platform Plan
You must redeem your code(s) within 60 days of purchase
1 Year of Conektto API SDLC Platform Plan updates
Please note: This deal is not stackable
60 day money-back guarantee. Try it out for 2 months to make sure it's right for you!