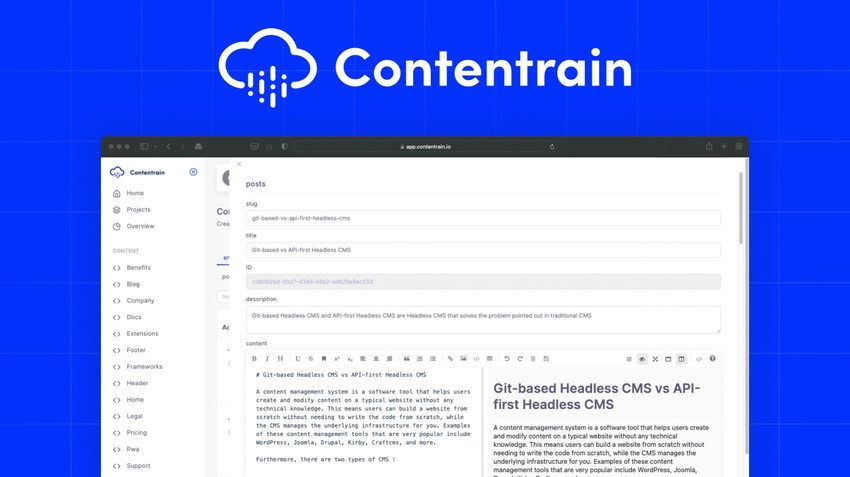 Create and manage your website content with no effort, using power of GIT
You eagerly add CMS to your websites, but content teams never stop looking for your developers, right? Classic CMSs can work, but they let you down when your project expands and you've already missed your users because of page load speed. With modern Headless CMSs, if you do not forget to check your mailbox frequently, you may encounter surprise costs such as storage and bandwidth at any time. We would like to introduce you to
Contentrain
as your new effortless Headless CMS.
TL;DR
The perfect tool for dynamic content on your statically published sites
Lifetime access to SellerMetrics Plan
You must redeem your code(s) within 60 days of purchase
All future SellerMetrics Plan updates
60 day money-back guarantee. Try it out for 2 months to make sure it's right for you!