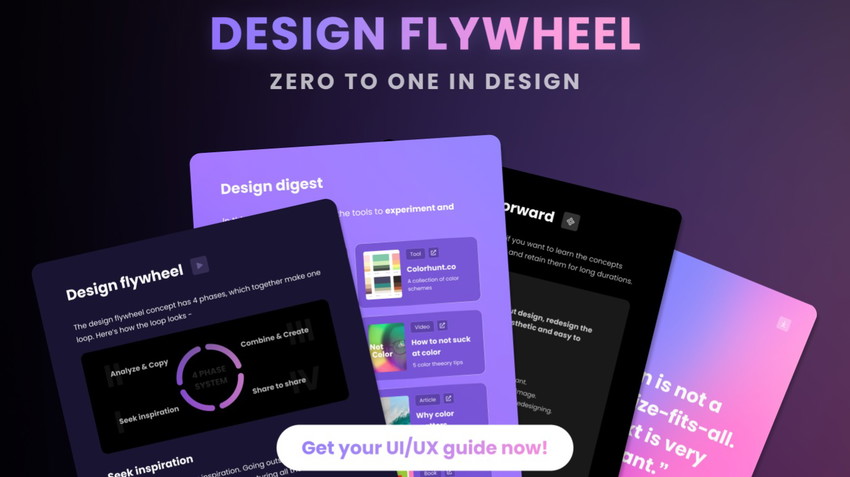 Everyone wants an aesthetic look. Everyone wants a good experience. But how do you get started? A simple answer – By onboarding the Design Flywheel! 🎡 Storytime Imagine a huge stationary Ferris Wheel. That's your design flywheel, sitting idly without any movement. In order to become a great designer, you need to send this flywheel to space, to the moon. How? By rotating! But the first push, the first rotation is going to take some time. It's going to take many hours. Eventually, you'll build momentum and now the 2nd rotation becomes easier. The momentum keeps building and your effort keeps reducing, you get faster and faster until the launch. That's what Design Flywheel is about – getting started in UI/UX design and making your first rotation super simple. 👋 Who am I A UX designer who has successfully stepped into the design world after 2 years of exploring! I've had the opportunity to work at various companies – Microsoft, FamPay, Coca-Cola and on amazing projects!
Digital download of Design Flywheel – Zero to One in UI/UX design
This deal is non-refundable
Get lifetime access. Just download and save within 60 days of purchase.