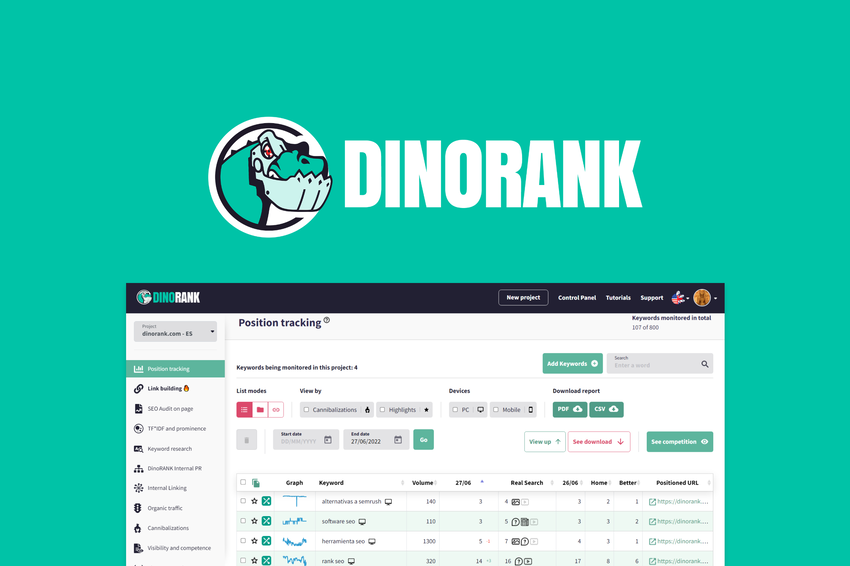 Optimize your SEO content strategy with competitive keyword tracking
Manage your entire SEO strategy with keyword tracking, internal linking, competitor analysis, and more
Discover semantically related keywords to optimize content and capture traffic for related searches
Overview
DinoRANK helps you optimize your SEO strategy with keyword tracking, internal linking, competitor analysis, and more.
With DinoRank, you can monitor your position in search engine results by tracking keyword prominence and internal links.
You'll even be able to determine estimated site traffic and high-opportunity keywords for your domain or any of your competitors' domains.
Track your competitors' keyword performance to adapt your SEO strategy and outrank them in the SERPs.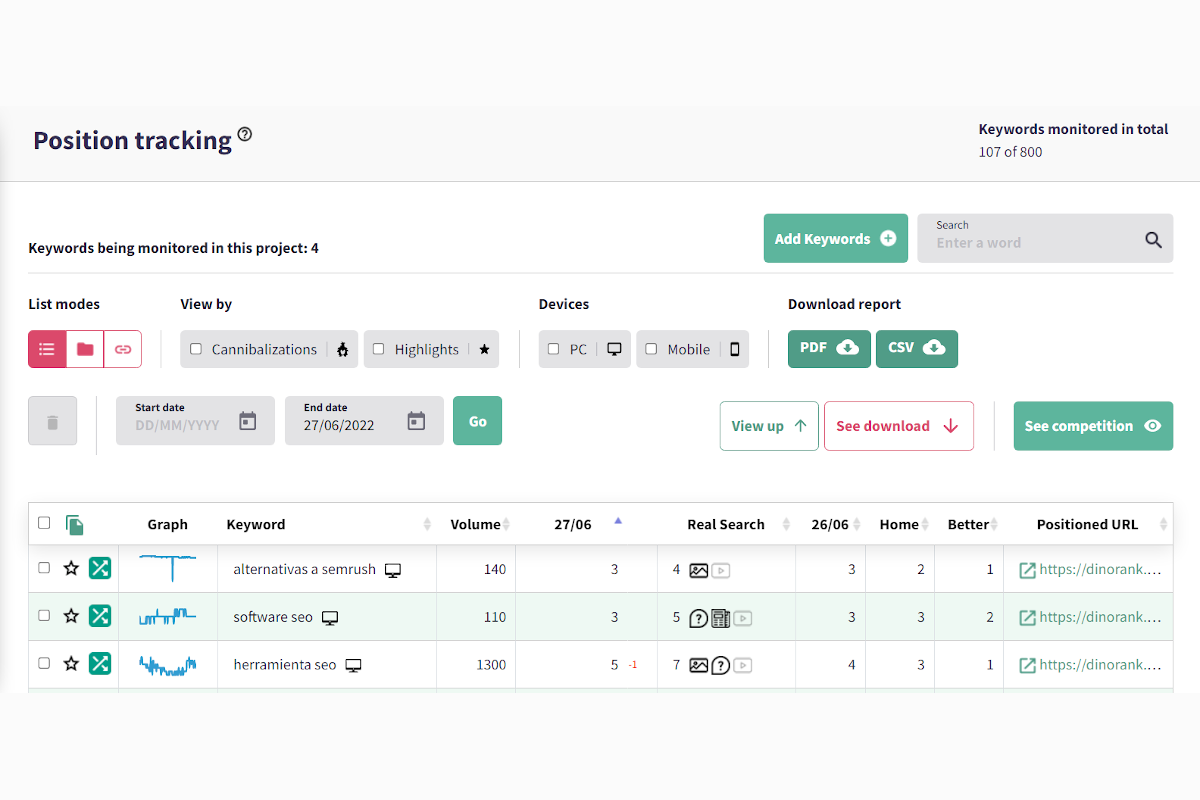 You can track your keyword position to continually optimize your SEO keyword strategy.
DinoRANK lets you generate a detailed ball graph of all your internal links so you can visualize how your pages are connected.
Use the graph to identify click depth, internal page rank, and status, in order to optimize your internal linking strategy.
Plus, you can evaluate your website's architecture to figure out if your pages are easy for Google to index.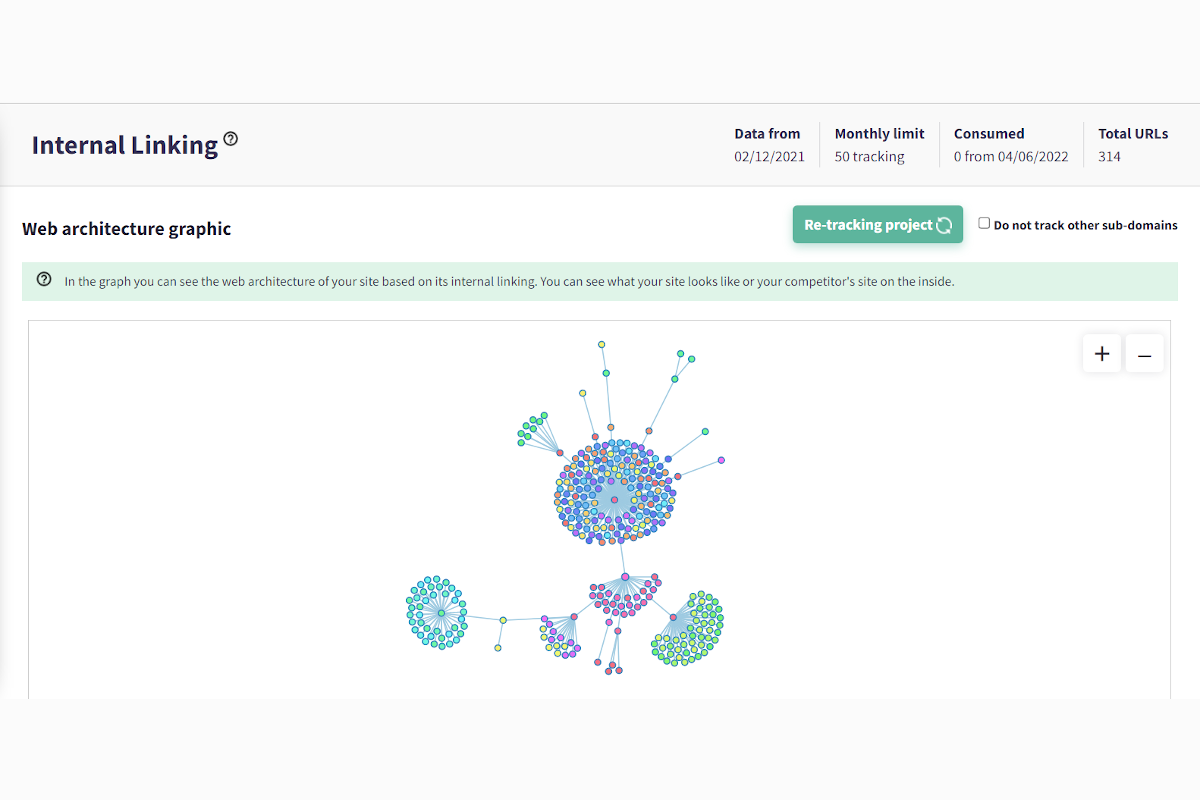 Use the internal linking feature to get a ball graph of your site's architecture based on internal links.
DinoRANK also helps you i dentify which keywords are boosting your competitor's position and integrate them into your own content.
Pinpoint semantically related keywords so you can write content that captures traffic for related searches.
You'll even be able to keep an eye on how many times your competitors take advantage of semantically related keywords.
And if you want to optimize your content, just swipe the content structure from your competitors ranking in the top 10 search results.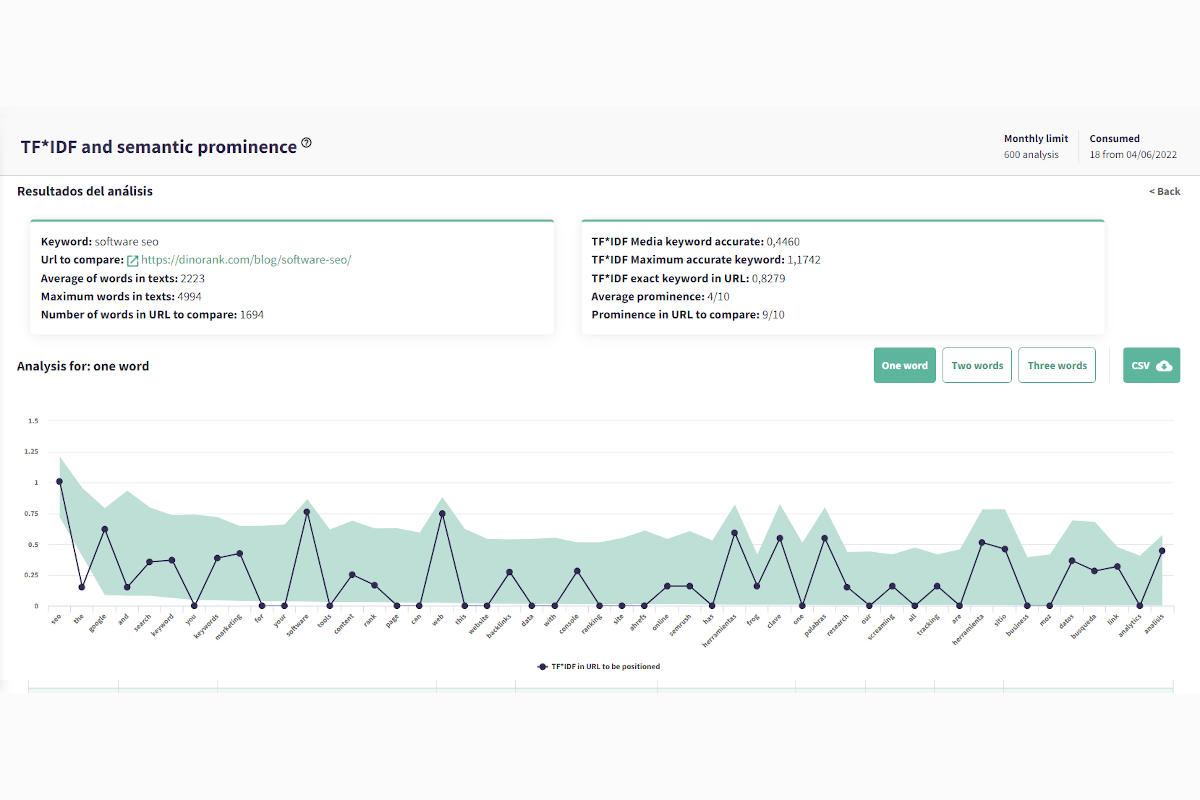 Capture more related traffic with content that leverages semantically related keywords.
You can track the position of your domain or your competitors' domains based on keyword prominence.
Just enter the domain you want to analyze and its country or region to find keywords that could propel you to the top of search results.
Analyze your competitors' ranking and compare that to your own performance, so you can discover opportunities to improve your website.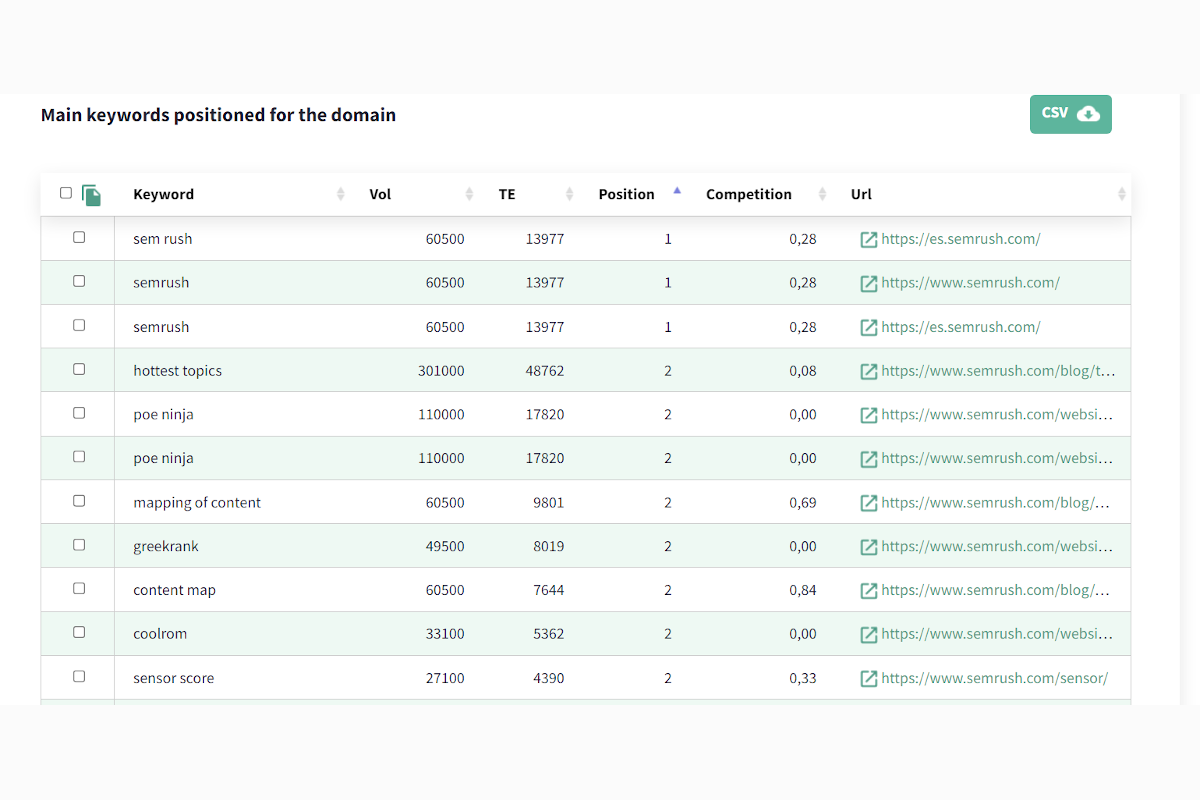 Monitor competitors' keyword prominence to create more SEO-optimized content.
The right keywords work like magic—choose them wisely and you could rise to the top of the SERPs. ("Earth, water, air, and fire. Give me the SEO ranking that I desire.")
DinoRANK is an SEO platform that has everything you need to boost your search ranking, from keyword research to competitor analysis and content optimization.
Take your content strategy to the next level.
Get lifetime access to DinoRANK today!
Deal terms & conditions
Lifetime access to DinoRANK

All future Pro Plan updates

No codes, no stacking—just choose the plan that's right for you

You must activate your license within 60 days of purchase

Ability to upgrade or downgrade between 3 license tiers

GDPR compliant

Only for new DinoRANK users who do not have existing accounts
60 day money-back guarantee. Try it out for 2 months to make sure it's right for you!
Features included in all plans
Unlimited domains

Geolocalized tracking

Real search

External linking management

White-label reports

Tracking positions

SEO audit

Semantic prominence

Internal pagerank

Internal linking

Backlink management