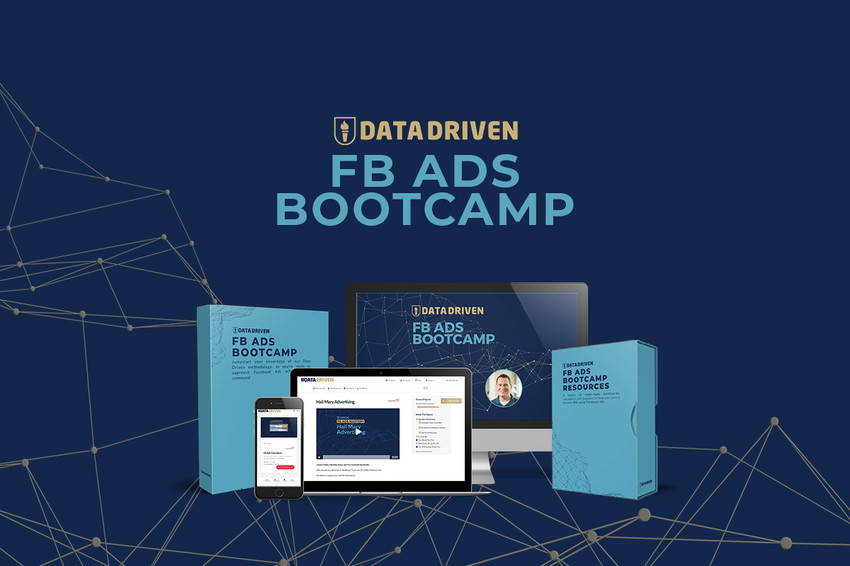 How to effectively target audiences and stay in budget for Facebook ad campaigns
Facebook ads are unavoidable for consumers and super easy for businesses to set up.
You might be tempted to jump straight into the deep end, blowing through your marketing budget with Scrooge McDuck dollar signs in your eyes.
But unless you want to find yourself at rock bottom, you'll need the expertise to target your audience while staying on budget.
Introducing Facebook Ads Bootcamp.
Set data-driven budgets and targets for Facebook Ads to optimize spending
Alternative to: Udemy
Learn how to target your audience and craft content tailored to them
Overview
Facebook Ads Bootcamp is an online course that teaches new Facebook advertisers how to set a budget and target the best audience.
This is a bootcamp that starts with the money.
You'll get advice from an advertising expert on how to create a budget that's designed to deliver the results you want to achieve.
Once you've outlined how much money you're going to spend, you can avoid the slippery slope of constantly investing in ads for diminishing returns.
From there, you're ready to move on to finding your audience.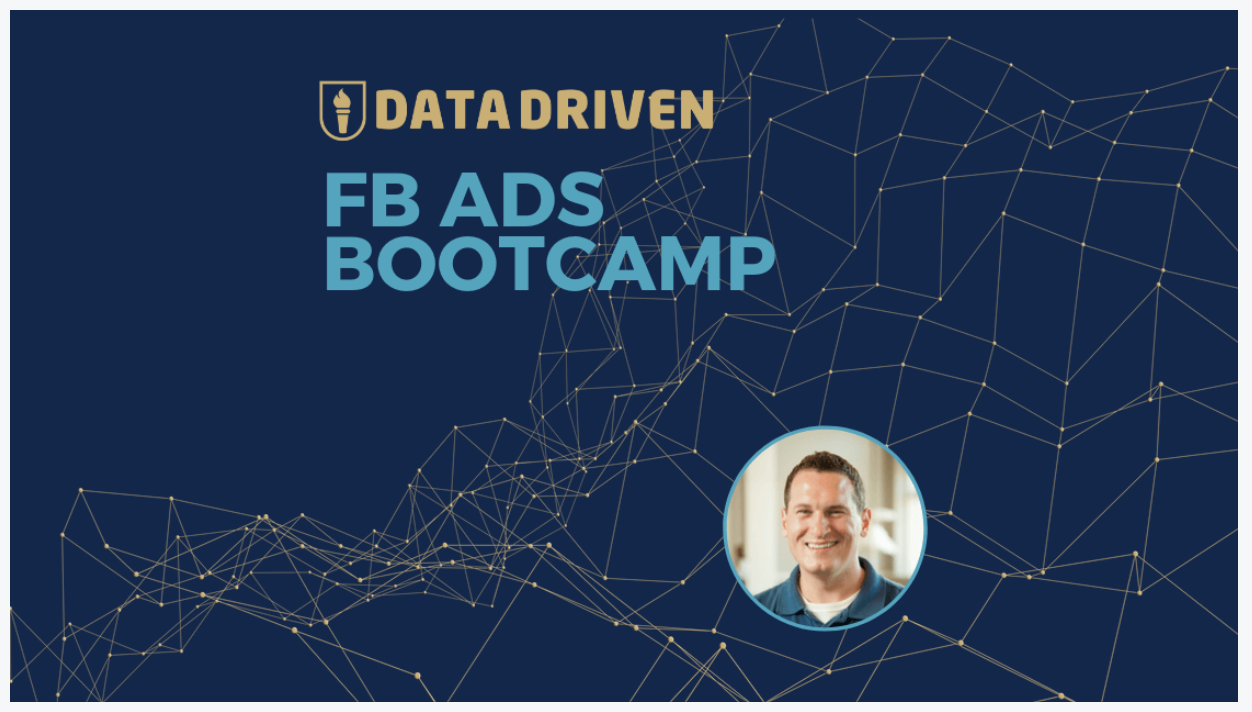 Get a crash course in budgeting and targeting from an advertising industry veteran!
One of the biggest mistakes people make in advertising is pitching their product to the wrong audience.
Facebook Ads Bootcamp will show you the most important aspects of audience targeting, so you'll be better able to find your audience, as well as get them to pay attention.
Next, you'll discover how to craft the right advertising message to engage your audience, complete with concrete examples to ground your knowledge.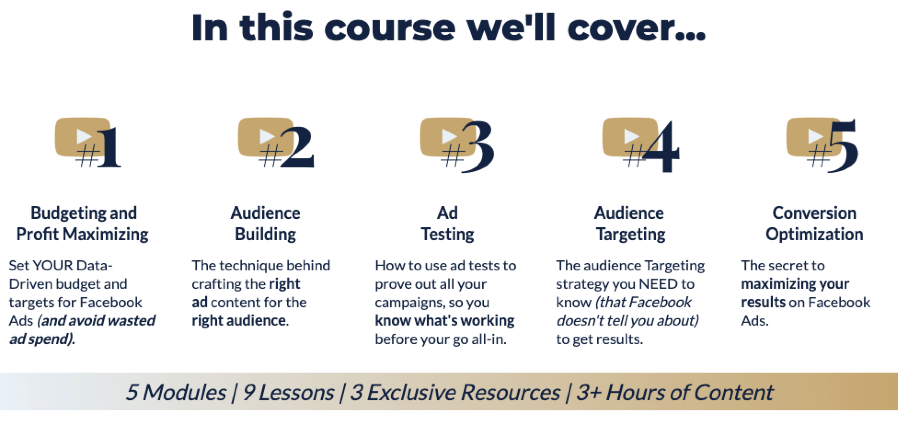 You'll also learn about ad testing and how to collect data, so you'll know exactly how well your ads are performing (after all, "better" doesn't mean much to your pocketbook).
Not only will your data help you with launching more effective campaigns, you'll be able to put it to use immediately with a plan for scaling.
Learn how to utilize the Facebook algorithm to take your campaigns to the next level of success and reach a wider audience.
At the end of the bootcamp, your advertising toolbox will be full of shiny new things ready to put in the work for you.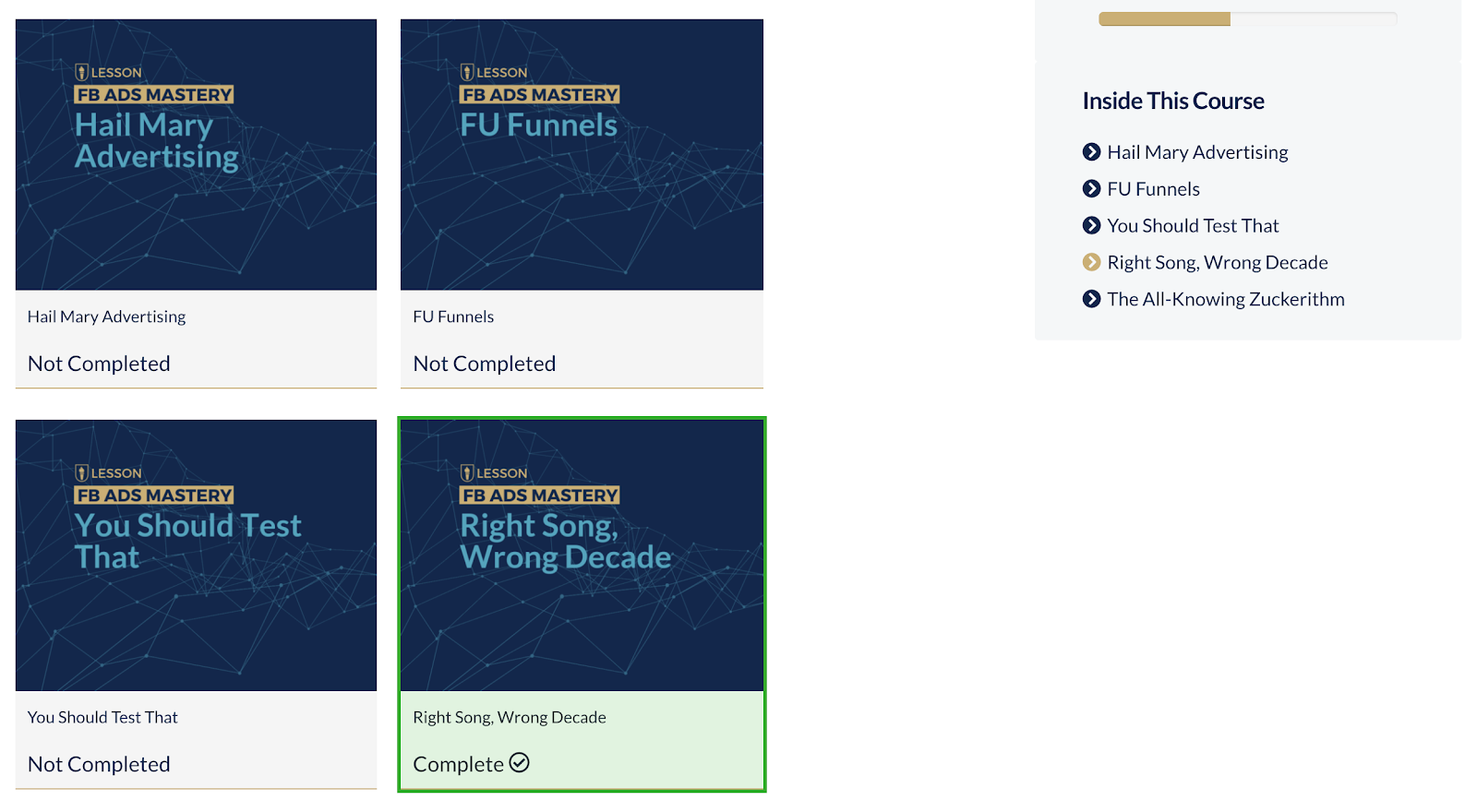 This course also comes with reusable additional resources to help you implement your strategies.
You'll get access to the 46-point Data Driven FB Ads Checklist, Budget and Advertising Target Calculators, and a FB Ads Trends Study to make sure you're on the right track.
Plus, there's a sample play from the FB Ads Playbook for a sneak peek into successful ad campaigns from the pros.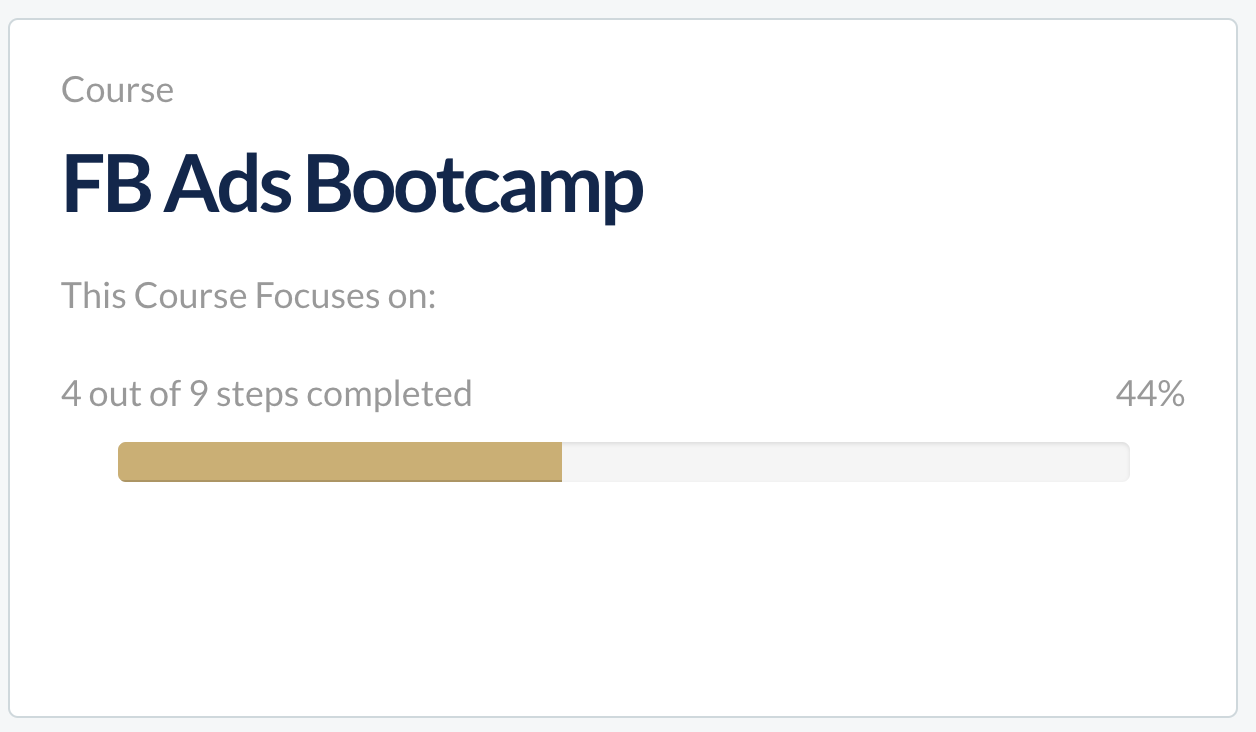 Facebook ads are some of the most visible presences in the digital marketing space.
While seemingly simple, they're also difficult to get right (think: leaving a professional voicemail).
With the Facebook Ads Bootcamp, you'll learn the ropes from industry pros to maximize your investment, stay on budget, and get your message out to the best audience.
Get free access to Facebook Ads Bootcamp today!
Related Blog Posts:
Deal terms & conditions
FREE lifetime access to Facebook Ads Bootcamp Course

You must redeem your code within 60 days of purchase

GDPR Compliant
Get lifetime access. Just download and save within 60 days.