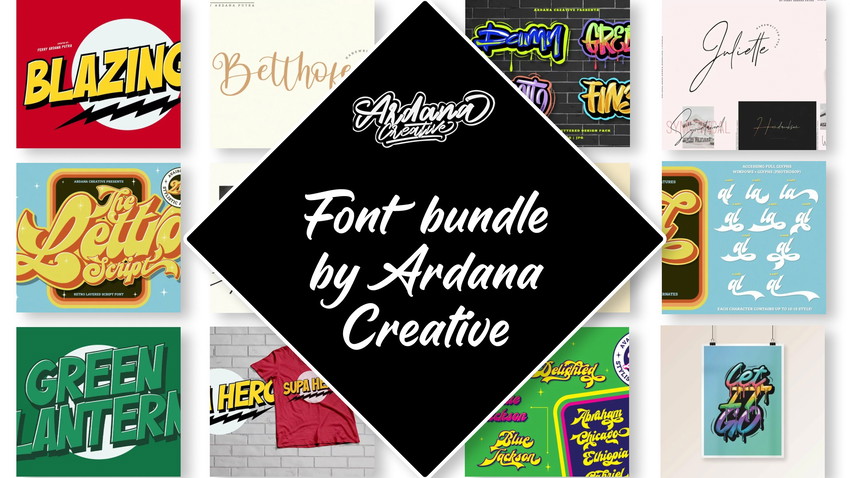 The perfect selection of fonts for your next design project
Font bundles are a great way to get a lot of fonts for a fraction of the price. Most font bundles include at least 10 fonts, and some even have up to 100! This is an amazing deal because individual fonts can cost anywhere from $10-50 each. By buying a font bundle, you can get all these fonts for a lot less. Font bundles are also great because they come with tons of different styles and types. So whether you need script fonts, hand-drawn fonts, or just something simple and classic, there's definitely a font bundle out there that will fit your needs. Our font bundle includes: – 12 fonts – PDF helpful guide – Licences and Tutorials Lastly, font bundles are always updated with new fonts added all the time! So if you're ever in need of new typography inspiration or just want to try out some new styles, then buying a font bundle is definitely the way to go. Get access now!
Digital download of Font bundle by Ardana Creative
This deal is non-refundable
Get lifetime access. Just download and save within 60 days of purchase.