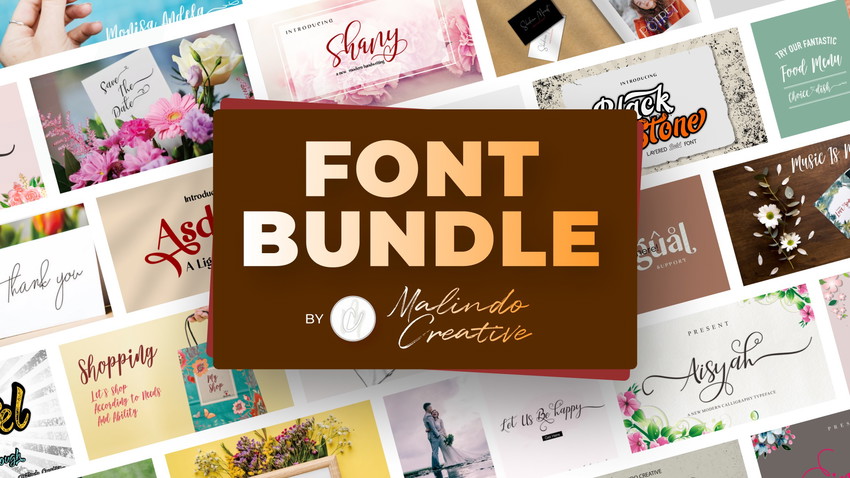 Add these fonts to your creative projects and notice how it makes them stand out!
Fonts are an important part of design, and every designer has their own preferences. Some people prefer to use a limited number of fonts for all their projects, while others like to have a wide variety to choose from. I like to have a lot of fonts available, but I don't use them all in the same project. I'll usually start by browsing through my collection and selecting a few that seem like they might work well together. Then I'll experiment with different combinations until I find something that looks good. Having a large font collection can be helpful because it gives you more options for creating unique designs. However, it's also important to be selective about which fonts you actually use because too many choices can be overwhelming. So if you're just starting out, try limiting yourself to 15 fonts and see how that works for you. Some of our favorite fonts: Rosttel Extruded & Rough is one of the handwriting projects. It was very inspired by the famous retro typography design and comes with two versions. Shany – This font is made up of irregularly flowing letters, both between top-down and with subsequent letters LAROSH Sithal is a FONT DUO of Sans Serif and Signature, with a blend of two types of fonts, making your design look very beautiful. Get access now!
Digital download of Font bundle by Malindo Creative
This deal is non-refundable
Get lifetime access. Just download and save within 60 days of purchase.