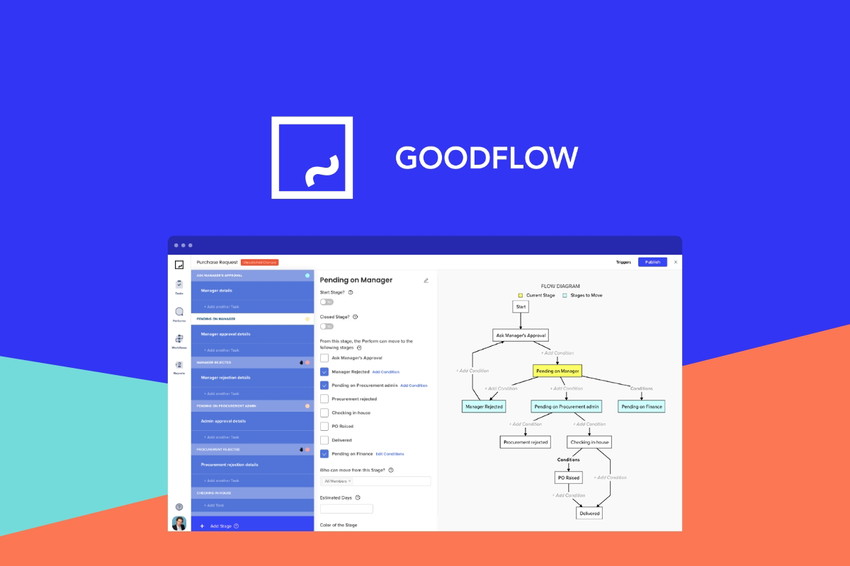 Automate your business processes in minutes and boost your team's productivity with simple workflows
Automate business processes and manage leads, clients, employees, and more—all from one place
Alternative to: Pipefy, Kissflow, and ProcessMaker
Track performance metrics and customize reports using advanced fields and filters
Overview
GoodFlow is a workflow management tool designed to help teams collaborate more efficiently, automate routine business processes, and make data-driven decisions.
Managing your team and your business functions has never been easier with GoodFlow's clean and simple user interface.
Design and automate workflows using recurring checklists, conditional triggers (automated email, webhook firing, stage transition, etc.), data capture forms, and process documentation.
With the no-code workflow builder, you can plan the entire lifecycle of a work, configure tasks, SLAs, and add conditions across stages to ensure compliance.
Create dynamic email content based on the workflow and automate approval, notification emails as per your business logics.
These emails will trigger at your predefined time, helping you save hours of your team's time while giving the people what they want. (No, it's not another season of Emily in Paris.)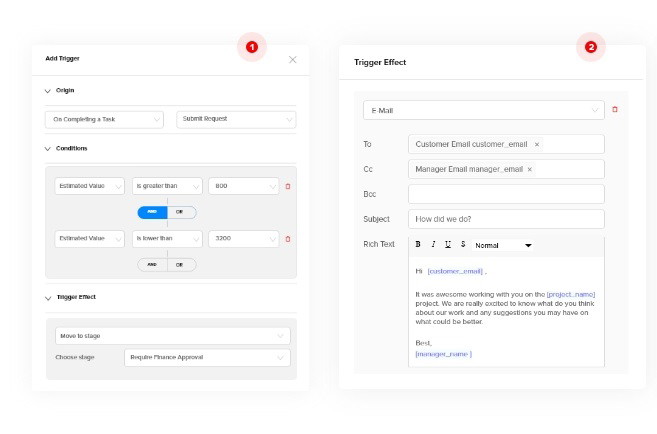 Design and automate workflows with triggers, actions, and conditional logic, so you can sit back and relax!
Teams of all sizes love GoodFlow's customizable interface.
You can turn strangers into customers with help from GoodFlow's customizable data collection forms.
Capture leads and user data—like requests, incidents, bugs, etc.—and make that information visible to everyone on your team.
You'll be able to integrate the form with your website or any other data-capture tool and manage its lifecycle on one dashboard.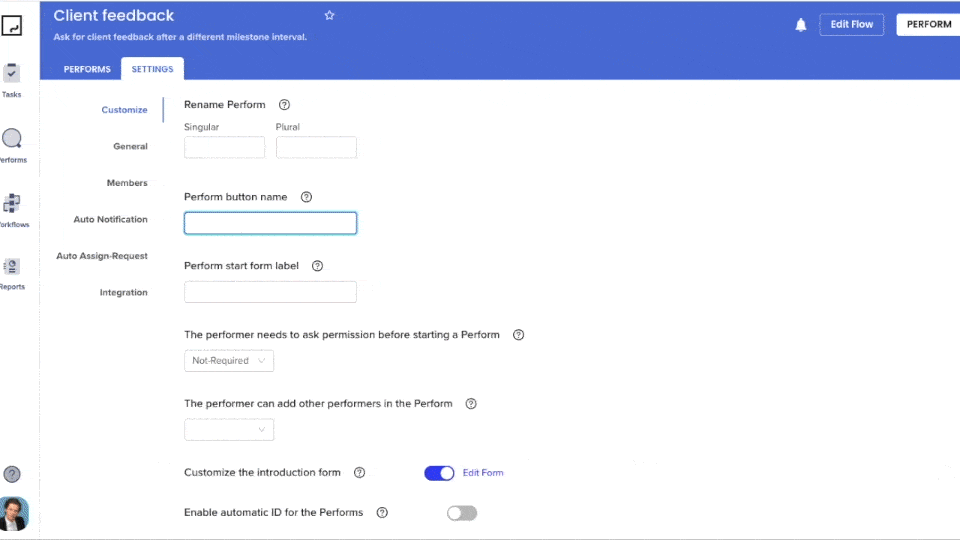 GoodFlow makes it easy to build custom forms to capture data ranging from requests to bug reports.
The key to happy customers? Happy and organized employees.
GoodFlow lets anyone build a workflow in minutes with a simple drag-and-drop functionality and then move that workflow from stage to stage.
You can define how captured data will be processed by your team across stages, subtasks, SLAs, who can mark the task as complete, who can engage with specific processes, and more!
Plus, you'll be able to enforce compliance by making important task fields mandatory.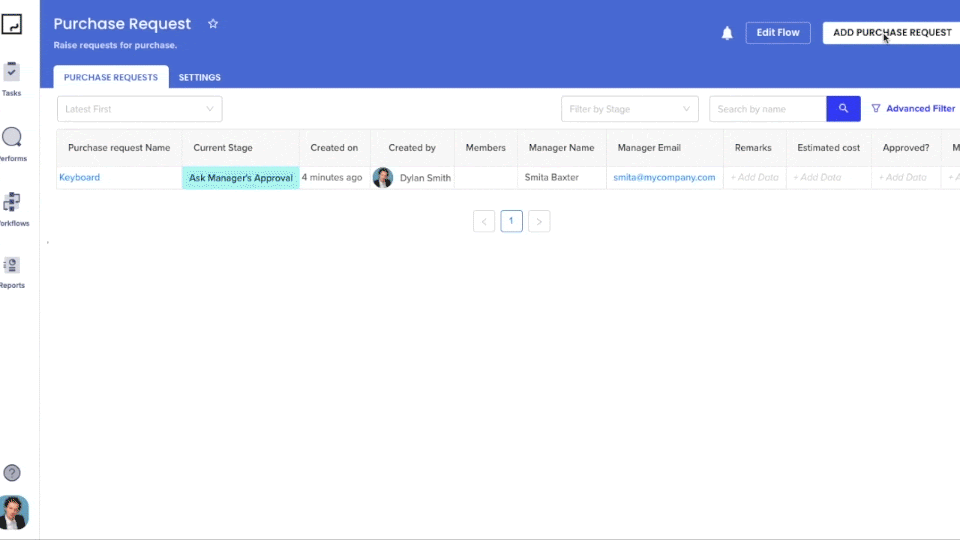 Easily collaborate with your team members on captured data for each workflow.
You can make a workflow using one of GoodFlow's templates, or create your own from scratch and customize it with rich text fields, attachments, links, and embedded content.
Once your workflow is designed and ready, team members will be able to readily engage with it.
Managers can assign team members to a task, assign deadlines, and get graphical insights in one unified dashboard.
GoodFlow lets you save time and resources by automating everyday tasks like approvals, completions, and data entry. (Next step: automated bathroom cleaning! …we can dream.)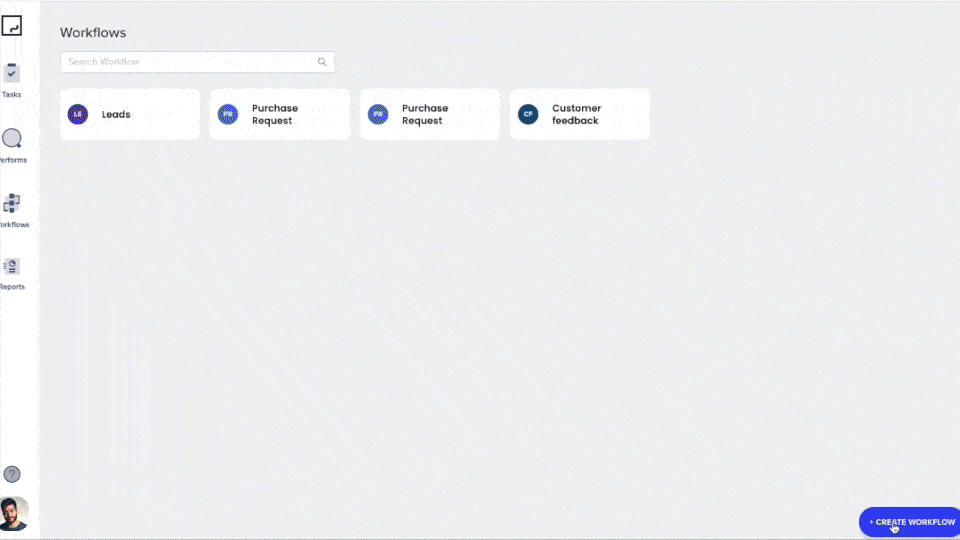 Create a workflow from a template, or build one from scratch with no coding or complex mapping required!
With GoodFlow, it's a breeze to access high-level reports in a single click.
Customize your report style and output with on-the-fly data filters and conditions.
From there, you'll be able to analyze your process's activity and performance— identify bottlenecks, resolve them quickly, and improve productivity. ("Who's Slacking and who's slacking?")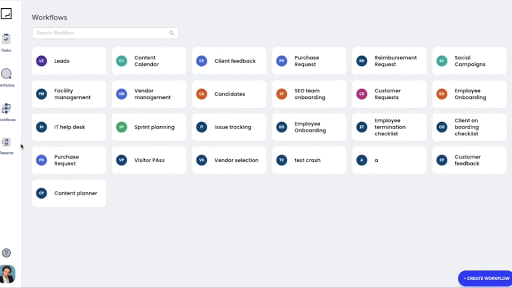 High-level reports let you quickly analyze your process's performance—find bottlenecks and act fast to get rid of them!
In theory, the more tools to help your business run smoothly, the better. (Tons of coffee doesn't hurt, either.)
In reality, juggling multiple apps, websites, and platforms is slowing you down and killing your team's productivity.
GoodFlow keeps your team connected to manage workflows, boost productivity, and drive results without wasting time or resources.
Get lifetime access to GoodFlow today!
P.S. Learn how to use GoodFlow like a pro by catching our training webinar replay here: Webinar Replay!
Deal terms & conditions
Lifetime access to GoodFlow Integrations Plan

You must redeem your code(s) within 60 days of purchase

All future Integrations Plan updates

Stack up to 5 codes

Only for new GoodFlow users who do not have existing accounts
60 day money-back guarantee. Try it out for 2 months to make sure it's right for you!
Features included in all plans
Custom API

Webhooks

Auto Perform creation on API integration

Advanced search on Perform data

Email and chat-based customer support

Logic-based auto stage transition

Webhook & condition-based email trigger

Drag-and-drop workflow & form designer

Preserved activity log

Real-time collaboration and commenting