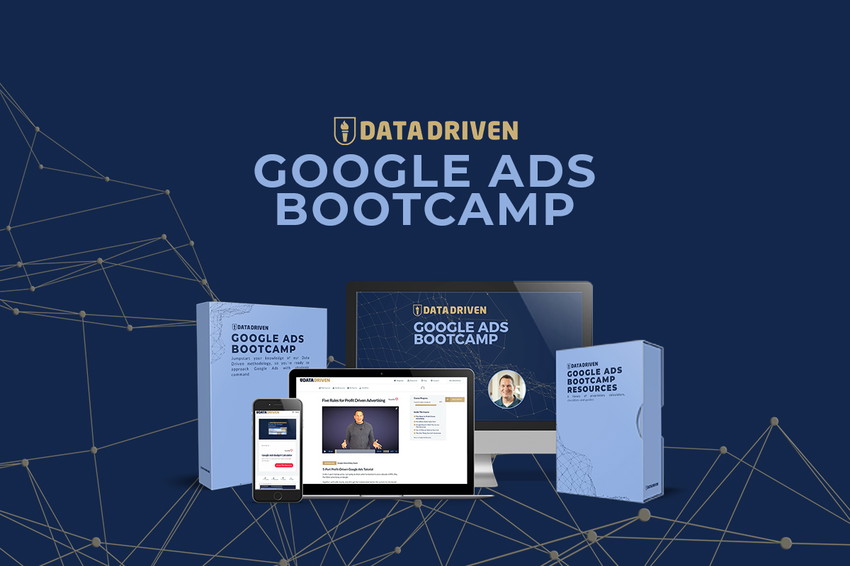 How to optimize your PPC advertising strategy with Google Ads
Gotta spend money to make money.
At least that's what you tell yourself while dumping loads of cash into Google ads and hoping for it to turn a profit (the slot machine mentality is real).
But the truth is, you need to know how to stand out, stay on budget, and get the drop on hidden opportunities.
Brace yourself for the Google Ads Bootcamp.
Maximize ad ROI and build budgets with data-driven Google Ads calculators
Alternative to: Udemy
Uncover hidden, low-cost keywords and create a winning PPC ad account structure
Overview
Google Ads Bootcamp is a 5-day online course that shows you how to structure your marketing model and budget for a higher ROI.
If you want to play the Google Ads game, you have to know the rules first.
This bootcamp gives you 5 hard and fast rules for advertising on Google to start you off right.
All the rules link back to the main purpose of the course: driving profit.
Once you know the basics, it's time to get down to business with budgets.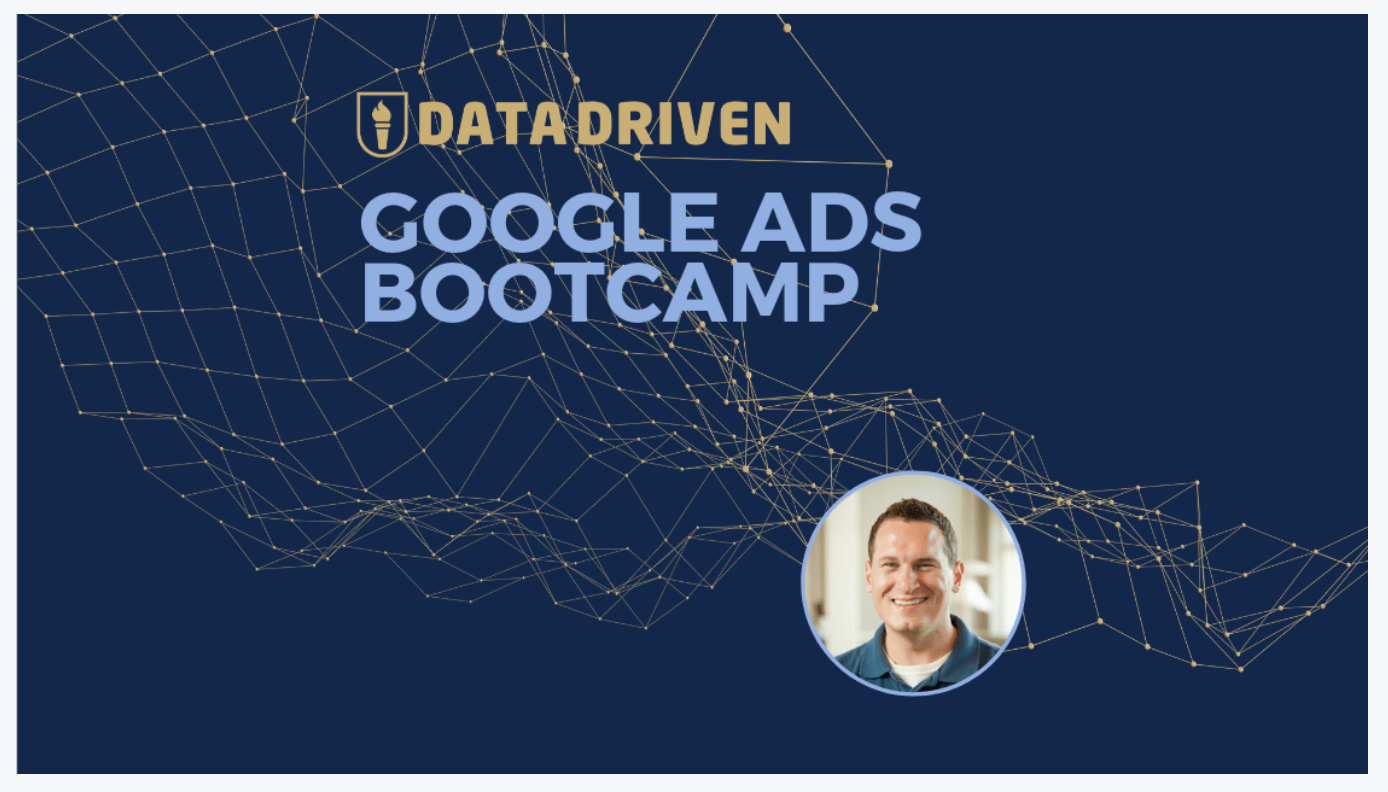 You'll use actual data to calculate your Google Ads budget. That way, you won't be tempted to pick a number and then keep raising it if things play out differently than expected.
Plus, you'll also learn how to calculate your market potential to inform budget decisions.
The included Google Ads Projection Model will make sure you've got realistic expectations and help you plan for the future.
Structuring your account so you're not bleeding money is key.
This course will show you how to maintain a structure that's most beneficial for you, not Google.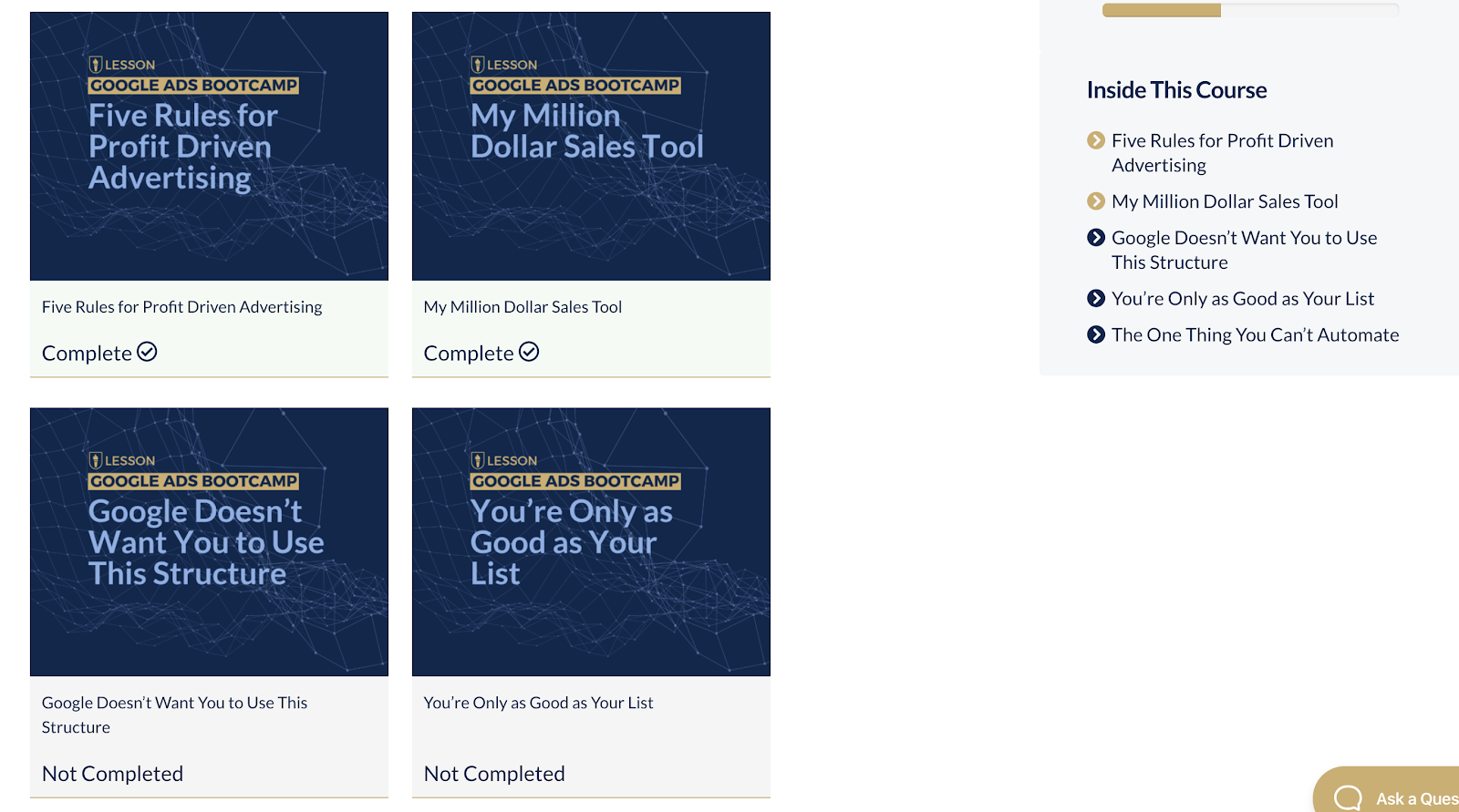 During the course you'll work with a Google Ads expert as he goes through the nitty-gritty of building a pay-per-click (PPC) keyword list.
There's even a PPC Keyword Research Guide to help you with your own keyword journey.
Because you're learning from the best, you'll also learn the best shortcuts to set up ad campaigns and save you some grunt work (since adulting is already hard enough).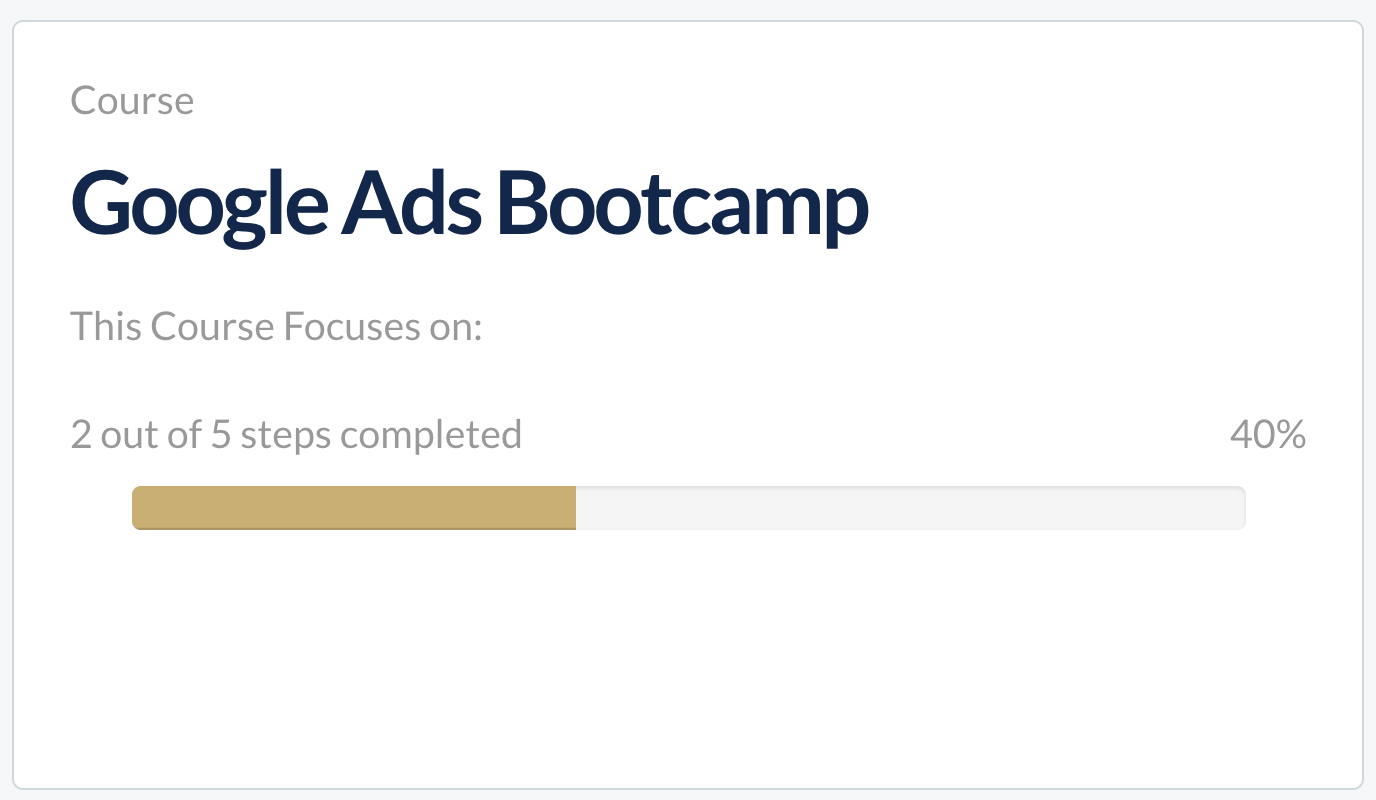 The Google Ads Bootcamp doesn't just skim the surface.
You'll also find out how to reveal hidden advertising opportunities and discover tricks to make Google give you low-cost keywords that actually convert customers.
The course ends with a simple system to ensure you produce a positive ROI, all backed by years of success from an advertising pro.
In 5 days, you'll have the expertise needed to optimize your ad campaigns and get your business the attention it deserves.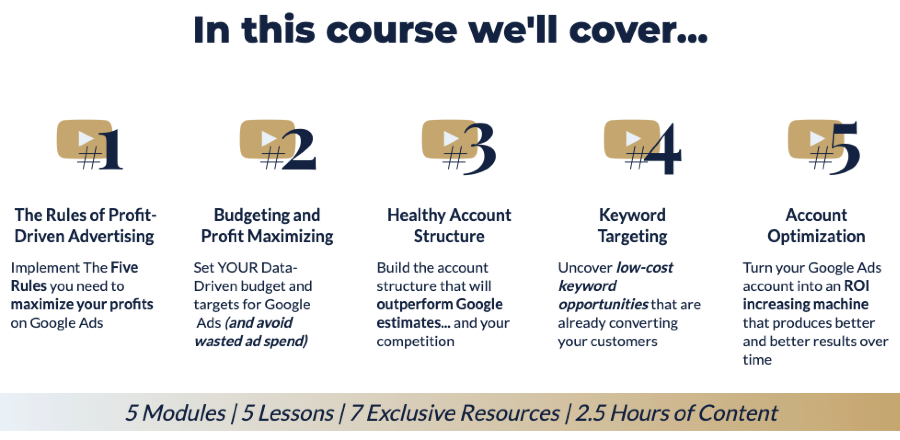 Google made its mark by helping people find what they want (or more accurately, what they think they want).
The problem is that they're not finding your business.
Take just 5 days to learn how the experts get real Google Ad results and build an advertising structure that's meant to last, without breaking the bank.
Get free access to Google Ads Bootcamp today!
Related Blog Posts:
Deal terms & conditions
FREE lifetime access to Google Ads Bootcamp Course

You must redeem your code within 60 days of purchase

GDPR Compliant
Get lifetime access. Just download and save within 60 days.