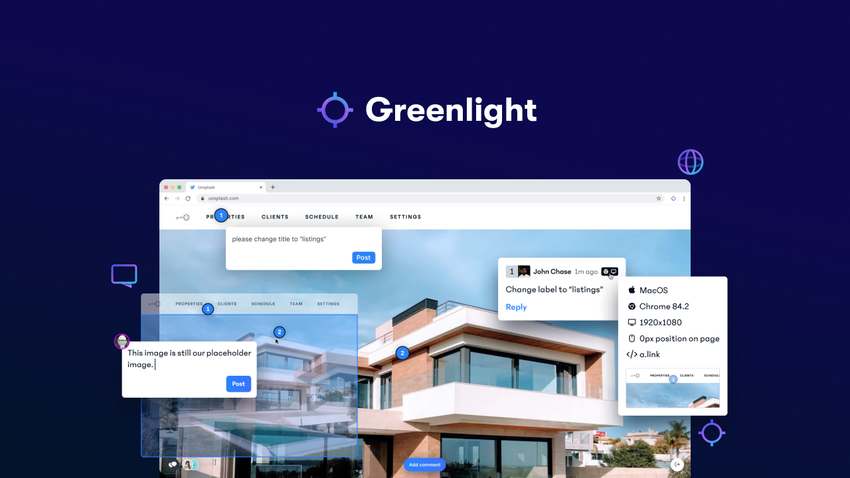 Greenlightmakes it easy to give feedback on any website.
Get rid of vague screenshots and infinite feedback loop! 🥧
As Easy as Pie
Visit a website, invite your teammates and start collaborating. 🔦
Bring Clarity to your Comments
Gone are the days of opening a pdf, manually annotating and sending your screenshot over slack just to have it disappear in the swarm of messages. Leave a comment right where your developers will see it. 🗂
Classify and Prioritize
Integrate with Slack, Jira and GitHub and prioritize, comment and collaborate on issues. When you post a comment on your website,
Greenlight
can magically create beautiful (screenshot attached) Jira and Github issue. 🔒
Privacy Policy:
We do not sell your data. Greenlight uses your permissions to post capture screenshots of your comments. No funny business.
Get access now!
TL;DR
Greenlight uses your permissions to post capture screenshots of your comments