When you think great video conferencing solutions for events, think Haia
The biggest problem in online and hybrid events is attendee engagement leading to a poor user experience – it is difficult to navigate or engage at an event. No event platforms have really mastered this yet. Until now… 🙂 MeetHaia!
TL;DR
Haia is an online and hybrid events platform/video conferencing solution which won't leave anyone out
Overview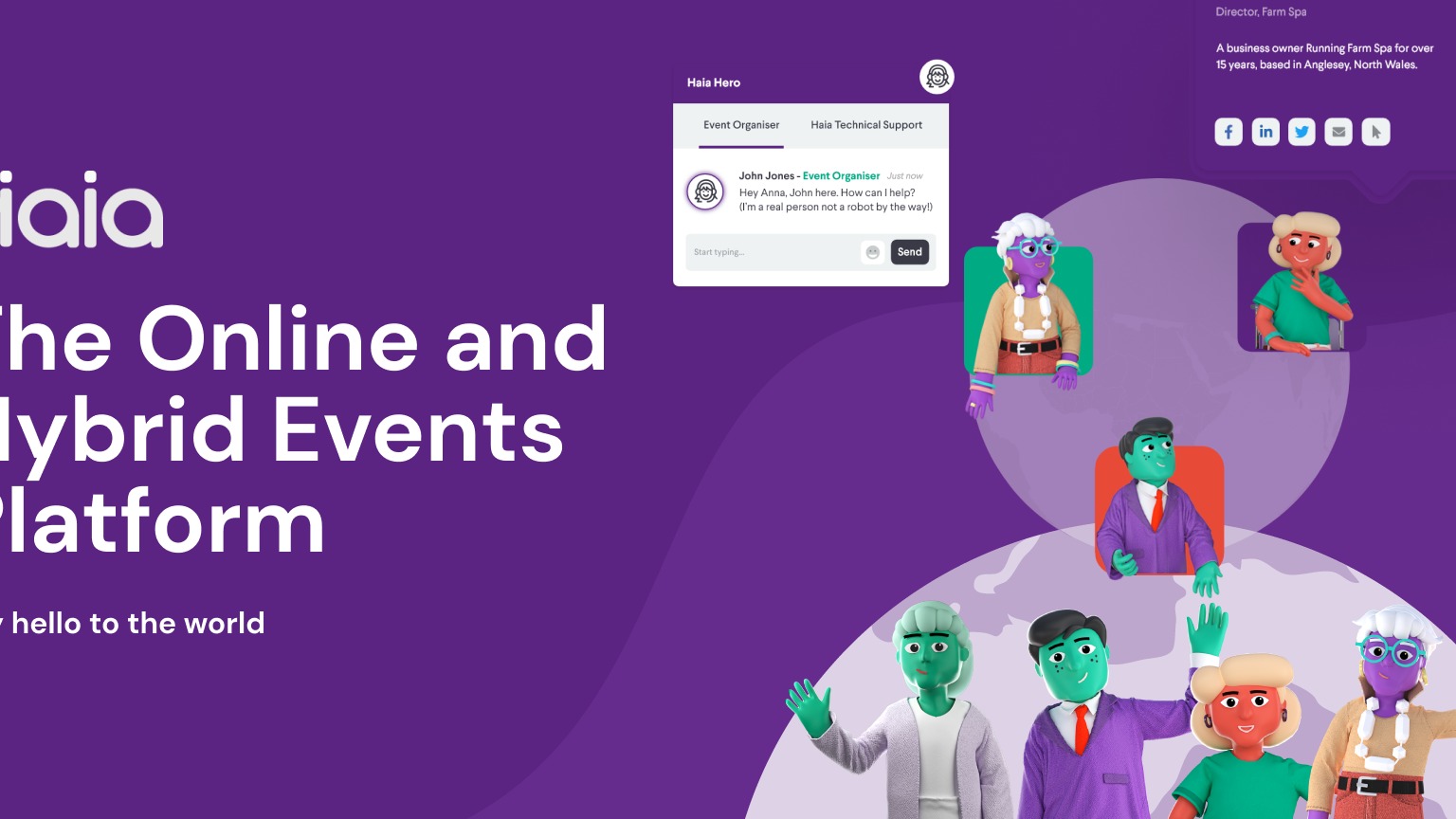 Say hello the world to Haia!
The Haia solution We focus on an easy user experience. That's why we designed it in from the very start and why we are now the most user-friendly platform for online and hybrid events.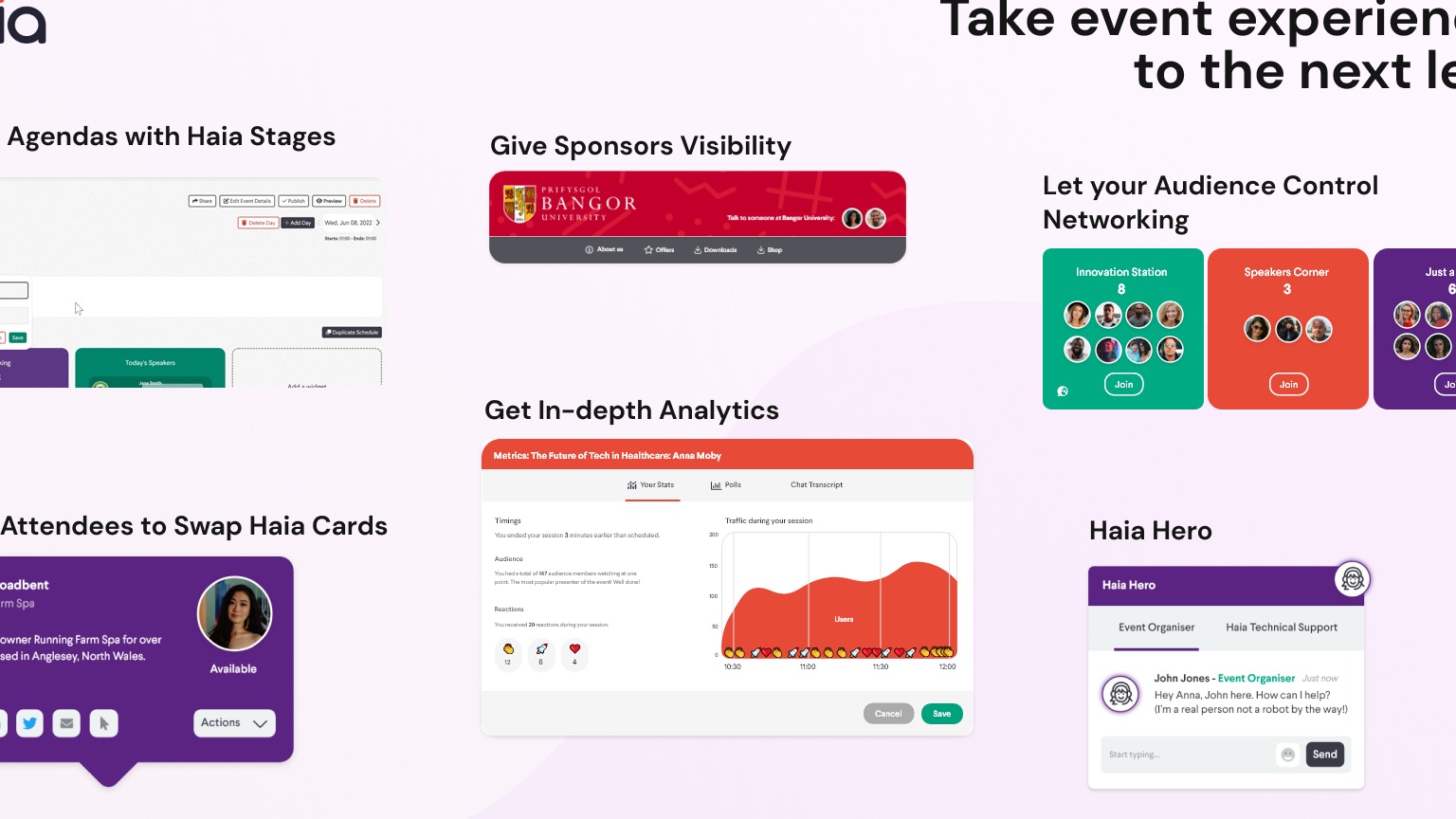 Time to take your game to a whole new level.
Haia is all-inclusive Haia is an online and hybrid events platform which won't leave anyone out. At each step, from organising to attending an event, Haia is intuitively designed so that even new users can focus on engaging with the content without worrying about the tech. Haia brings the human connection back to events.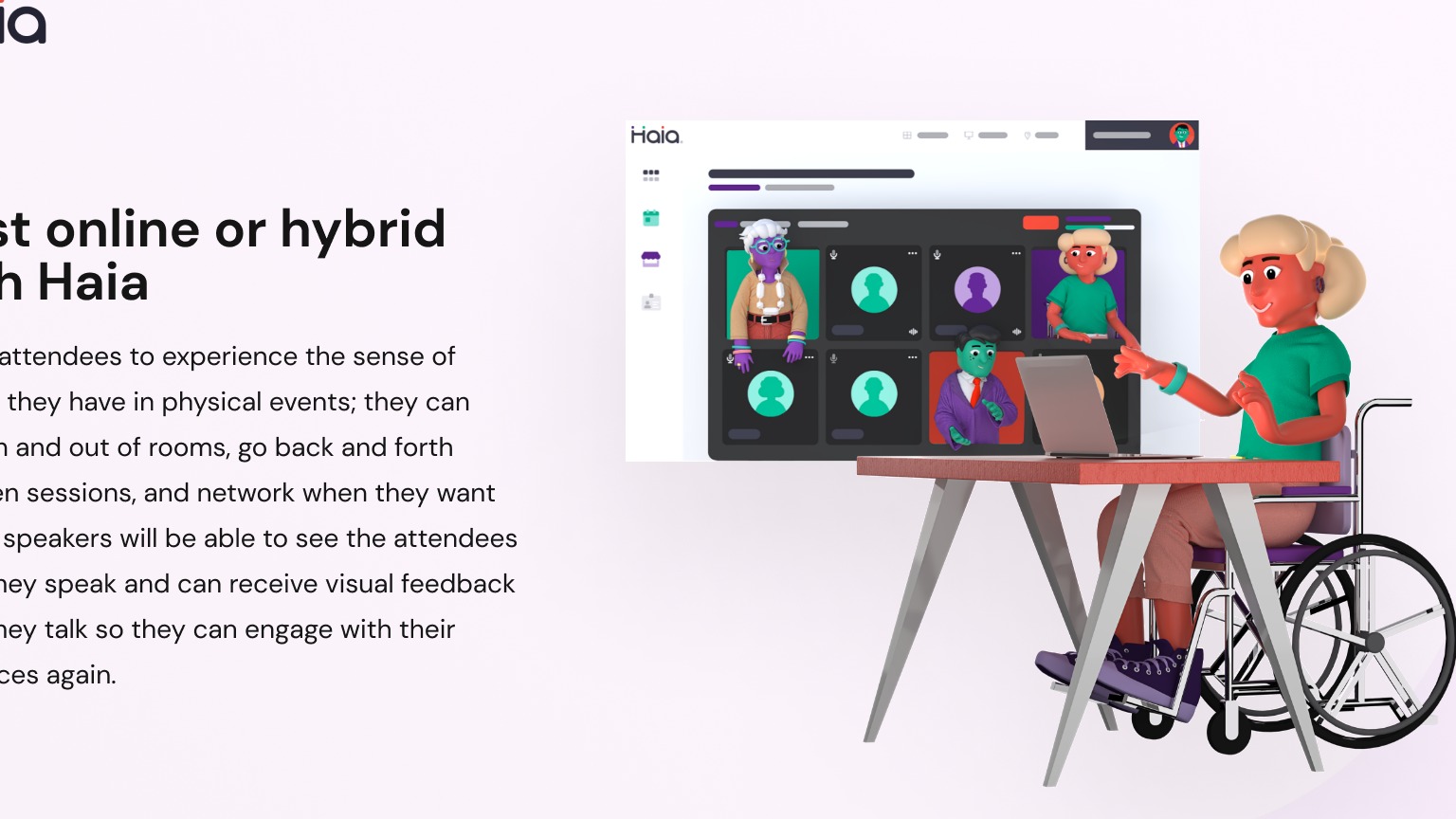 We've made Haia flexible for you.
Haia means freedom Haia allows attendees to experience the sense of control they have in physical events; they can move in and out of rooms, go back and forth between sessions, and network when they want to. Your speakers will be able to see the attendees while they speak and can receive visual feedback while they talk so they can engage with their audiences again.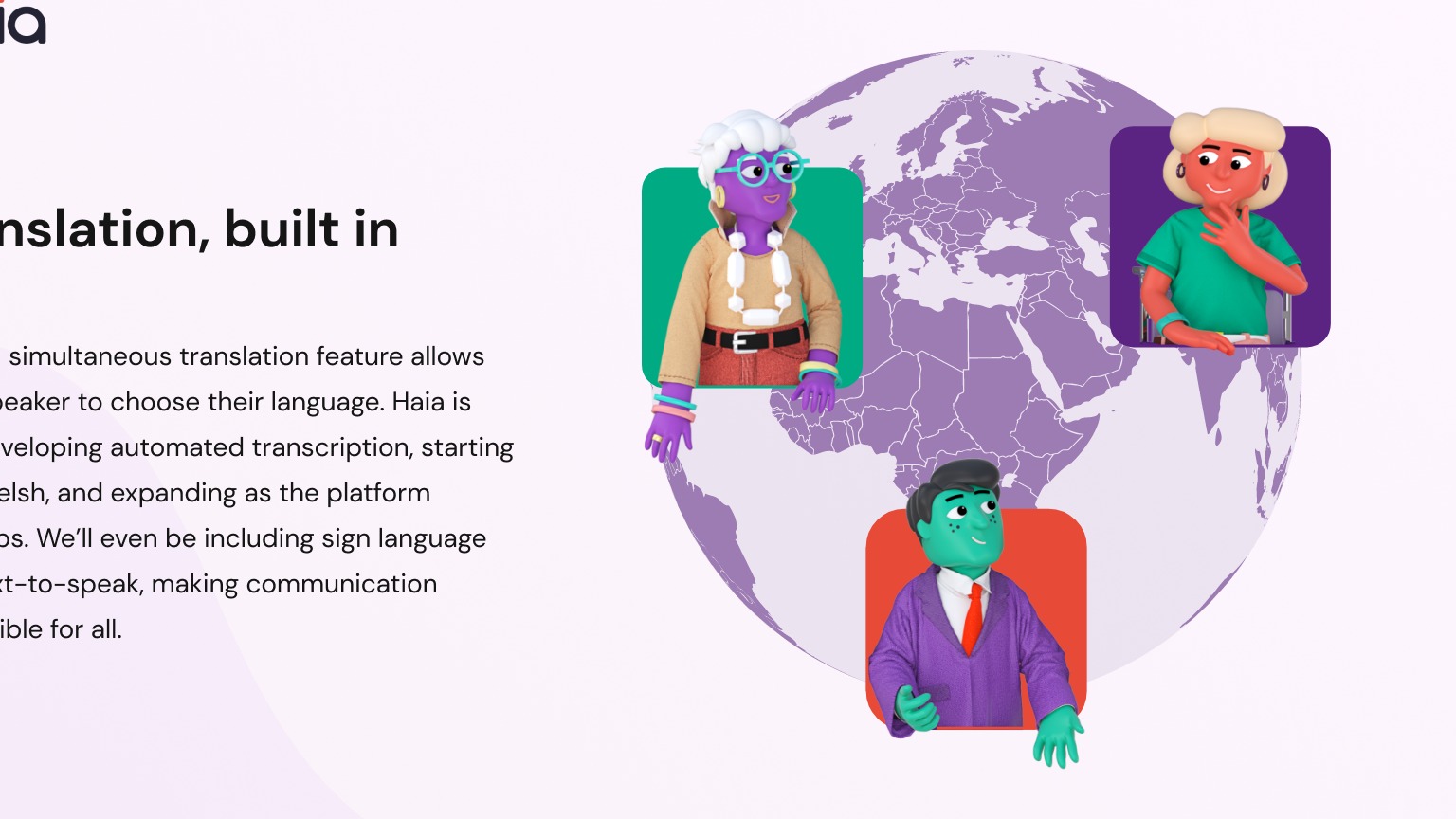 We. Love. Languages.
Let Haia do the heavy lifting for you Hosts can build a full varied event, invite guests, and let it run itself in minutes – really! We work so well by simplifying our system and adding unique features like Haia Stages and event collaboration portals.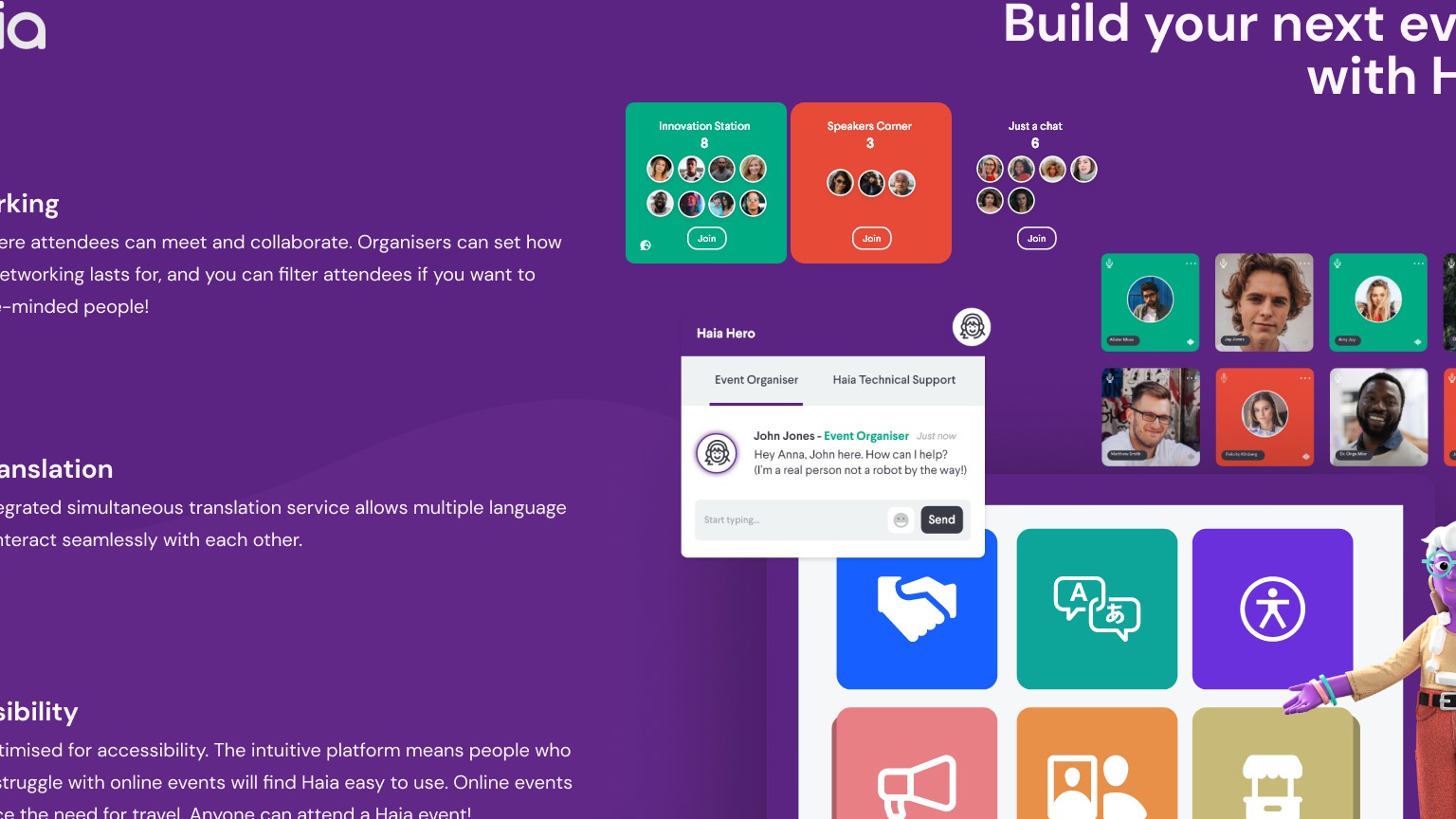 Plan your next event with Haia now!
Haia is here for any event Haia is for everyone. A corporate or business event, public engagement, or cultural show. Whatever you're hosting, you can host it on Haia. Get access to Haia now!
1 Year of access to Haia Personal Plan
You must redeem your code(s) within 60 days of purchase
1 Year of Haia Personal Plan updates
Please note: This deal is not stackable
60 day money-back guarantee. Try it out for 2 months to make sure it's right for you!