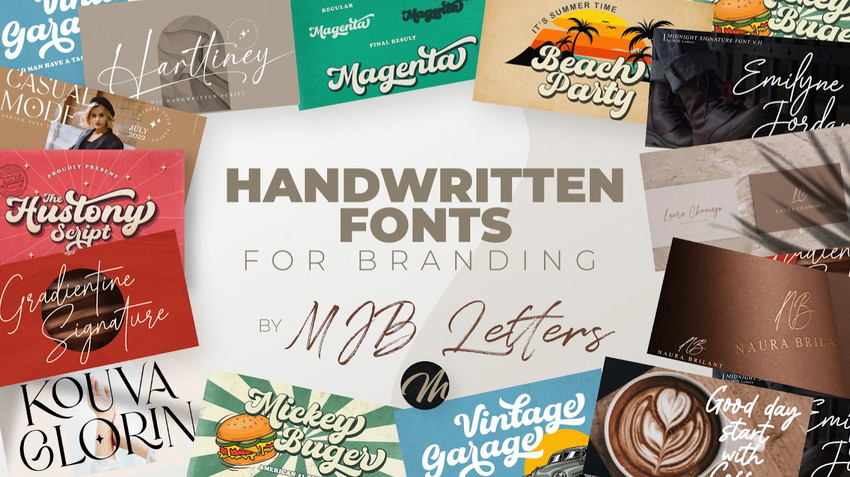 Increase the value of your projects by choosing the best font.
If you're looking to give your branding a personal touch, GrowHandwritten fonts are the perfect way to do it! Carefully crafted to make your design look great, these 68 fonts add a unique handwritten feel that can really set your brand apart. – Outshine a casual display font, refined script font that emanates sophistication and elegance. – Herattine is a beautiful, mono-line font that will add a ton of charm and style to your works. – Crusher Stone is a hand brush font with scratch bold natural textures. – Shuterstone is a flowing handwritten font, described by an elegant touch, perfect for your favorite projects. – Shallery is a lovely and delicate script font that exudes elegance and class. And many more, get access now! Create a layer of personality and uniqueness that helps you stand out from the competition with our fonts that are perfect for your new branding strategy.
Digital download of Handwritten Fonts for Branding by MJB Letters
This deal is non-refundable
Get lifetime access. Just download and save within 60 days of purchase.