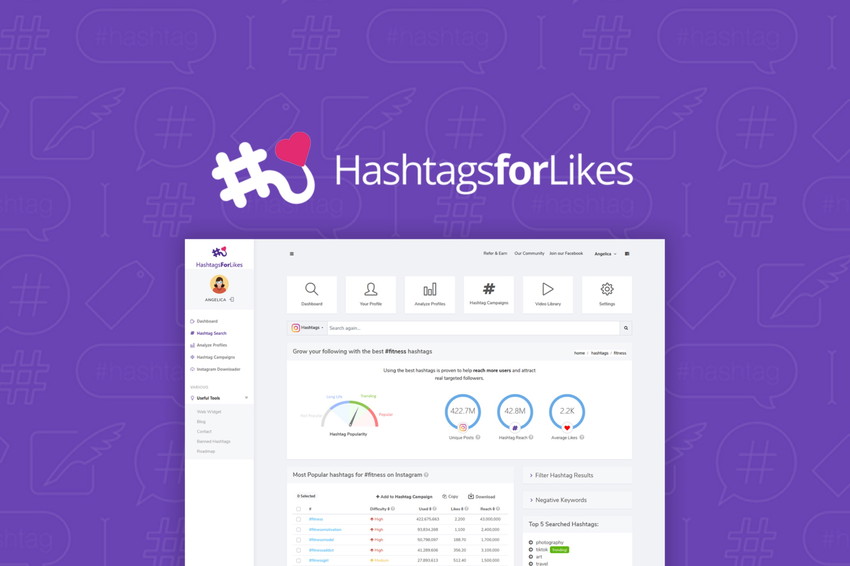 Get your business exposure where it counts with instant high-performing hashtag suggestions
Access the latest hashtag data with an easy-to-use campaign builder
Alternative to: Best Hashtags
Track your posts and your competitors' post performance to find the best hashtags for your industry
Overview
HashtagsForLikes is a game-changing tool that combines hashtags and analytics to help you build better campaigns for social media.
With a powerful suite of tools, HashtagsForLikes helps businesses and entrepreneurs grow their follower base organically.
The tool lets you search competitors, influencers, and hashtags that you want to target.
Using built-in analytic features, you can identify the most compatible tags that will get your business the biggest exposure.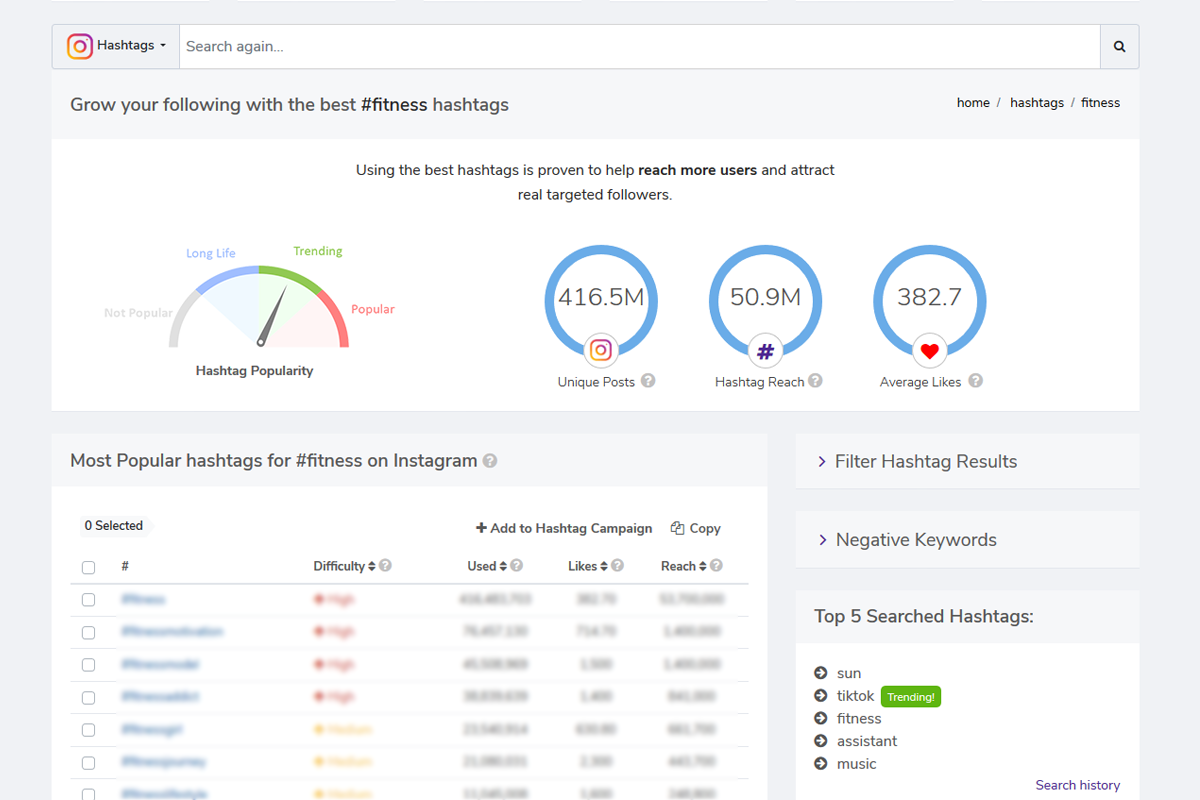 Identify the most relevant, high-performing hashtags for your industry to get all eyes on your content!
Want to see #results? You got it.
Search hashtags on the HashtagsForLikes platform and then save, curate, and create campaigns to help organically grow your account reach.
You can even create test groups with the curate feature to test out different hashtags with your follower base.
From there, track and measure your results to see which hashtags are working best, so you can increase exposure to your amazing content.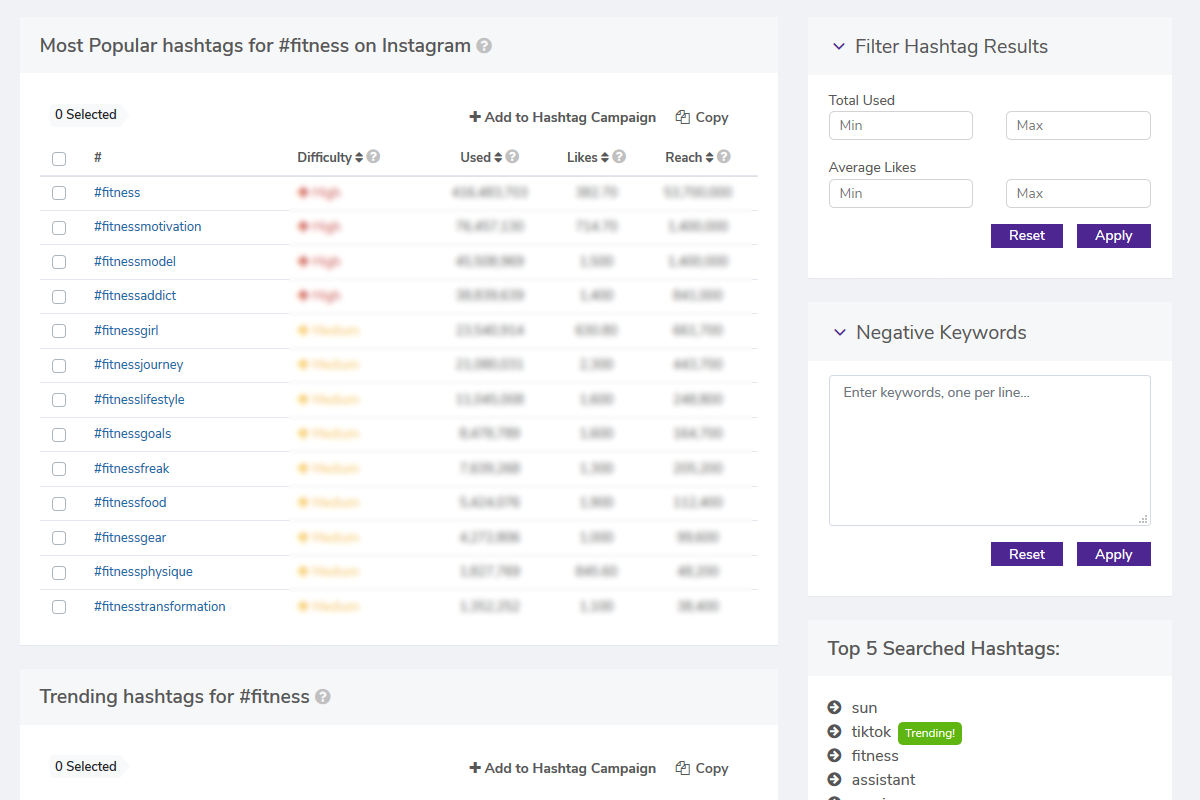 Search hashtag options and filter by likes, difficulty, and reach to find the most effective ones.
Using the right hashtags helps you expand your reach and get more followers—who doesn't want that?
HashtagsForLikes finds the most statistically compatible tags for your profile and your posts.
By using hashtags that are unique to your business or your post, you can help users find your content more easily and grow your audience.
Now you can focus on creating high-quality content and let your hashtags bring in the followers.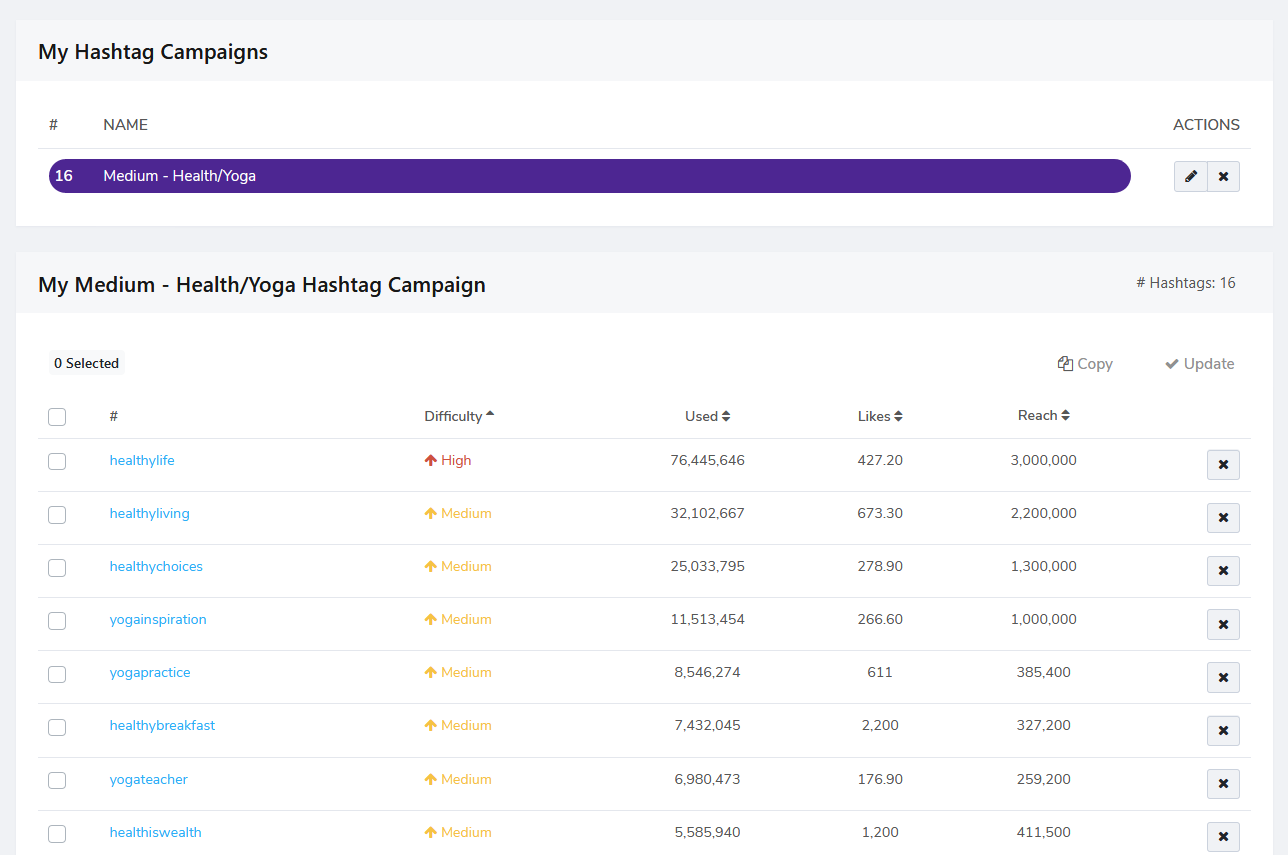 Find the most statistically compatible tags for your profile and posts to target the right users.
When it comes to social media, it's important to stay on top of the latest trends ("Are we still doing the dance to 'Savage'? …you guys?").
HashtagsForLikes has you covered on the hashtag front, so you can get more eyes on your posts.
The software constantly updates hashtag categories to display the most relevant trending tags, while the smart algorithm detects which hashtags will get you the biggest exposure.
No more wasting time researching hashtags on your own or using irrelevant tags that don't get noticed.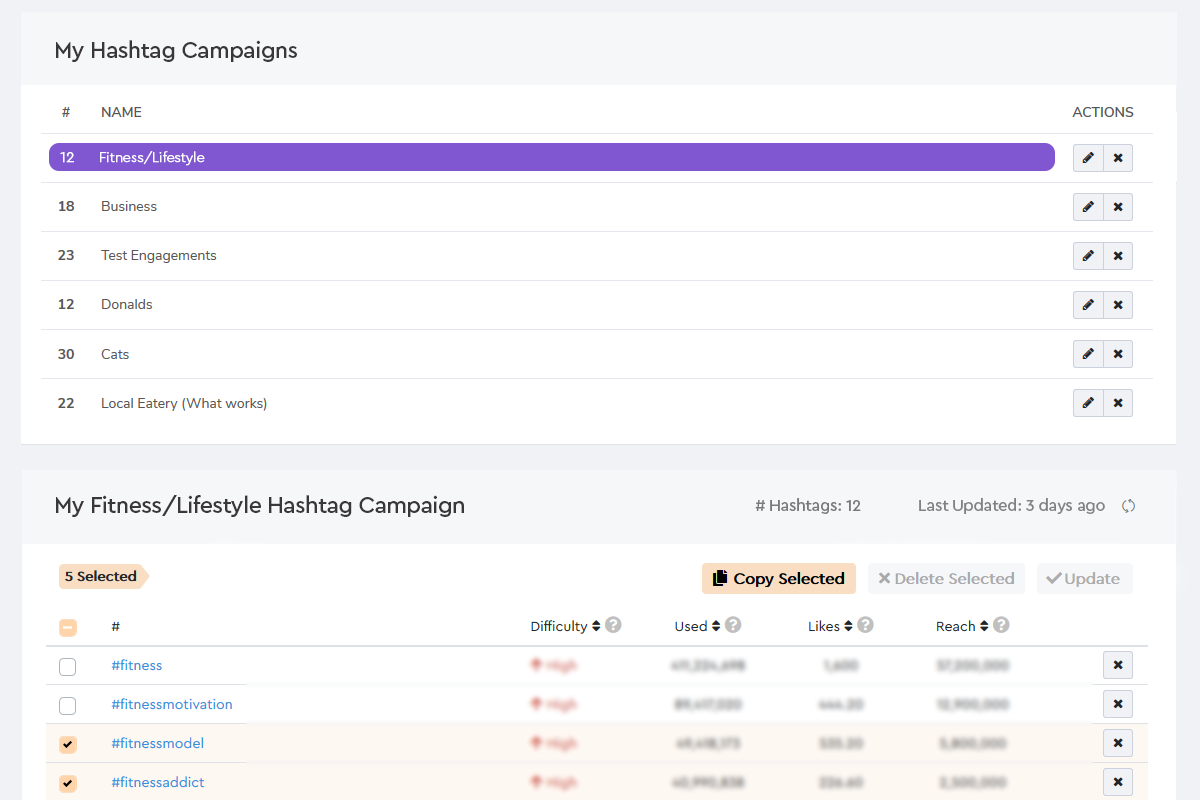 Create and test hashtag campaigns to find the most effective tags to maximize your exposure.
Whether you want to find a few hashtags to boost engagement for a single post or build out in-depth hashtag campaigns, HashtagsForLikes has the tools you need.
Grow your social media accounts with an all-in-one hashtag research tool and campaign builder.
From finding or generating the right hashtags to tracking your progress with detailed analytics, the easy-to-use platform puts everything you need right at your fingertips.
Think of it as your own personal hashtag genie… that grants way more than three wishes.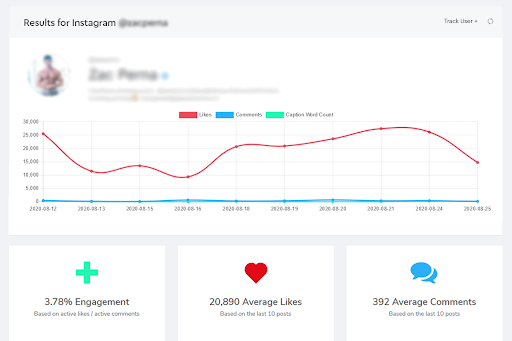 Track and compare competitors, influencers, and more in the HashtagForLikes dashboard!
Randomly throwing hashtags around isn't the most effective way to get eyes on your content. ("#AmIDoingItRight?")
Stop playing the guessing game with your hashtag campaigns.
Boost your social media following organically and get the exposure you deserve with relevant, curated hashtags for your industry.
Get lifetime access to HashtagsForLikes today!
P.S. Learn how to use HashtagsForLikes like a pro by catching our training webinar replay here: Webinar Replay!
Deal terms & conditions
Lifetime access to HashtagsForLikes Pro Plan

You must redeem your code(s) within 60 days of purchase

All future Pro Plan updates

Only for new HashtagsForLikes users who do not have existing accounts
60 day money-back guarantee. Try it out for 2 months to make sure it's right for you!
Features included in all plans
All platforms include (TikTok, IG, Twitter Beta, YouTube Beta)

Track and manage hashtags

Live analytics

Track and follow profiles

Performance reports