Design, animate, render and share high quality graphics and videos using our rich design tools
The multipurpose design tool for creators. Instantly generate Cd cover, Product box, podcast audio/video, slideshow, logo reveal video, photo collage, QR code, audio visualizer and many more. Comes with a powerful design editor.
All the right design tools in one place.
With full GIF support, you can import Gif stickers, emoji and even memesinto your design to create unique effect that grab your audience attention at a glance. You have unlimited access to millions of high definition stock photos , icons, logos that you can use however you want. You need the perfect photo that best fits your custom design, you are just a keyword away.
With one click, remove image background automatically without loosing quality. You can also restore the background whenever you want. Effortless extract objects of interest , create stickers etc. Saves you hours of manually picking pixels.
Export final work to mp4 video, transparent GIF, PNG, APNG, WEBP, SVG,JPEG and use anywhere on the web. Render up to 4k video resolution. Instantly save your design to your drive folder synced across all your devices. Keep your work organized and access anywhere.
Overview
AiVOOV – Convert your text to Speech using AI Voices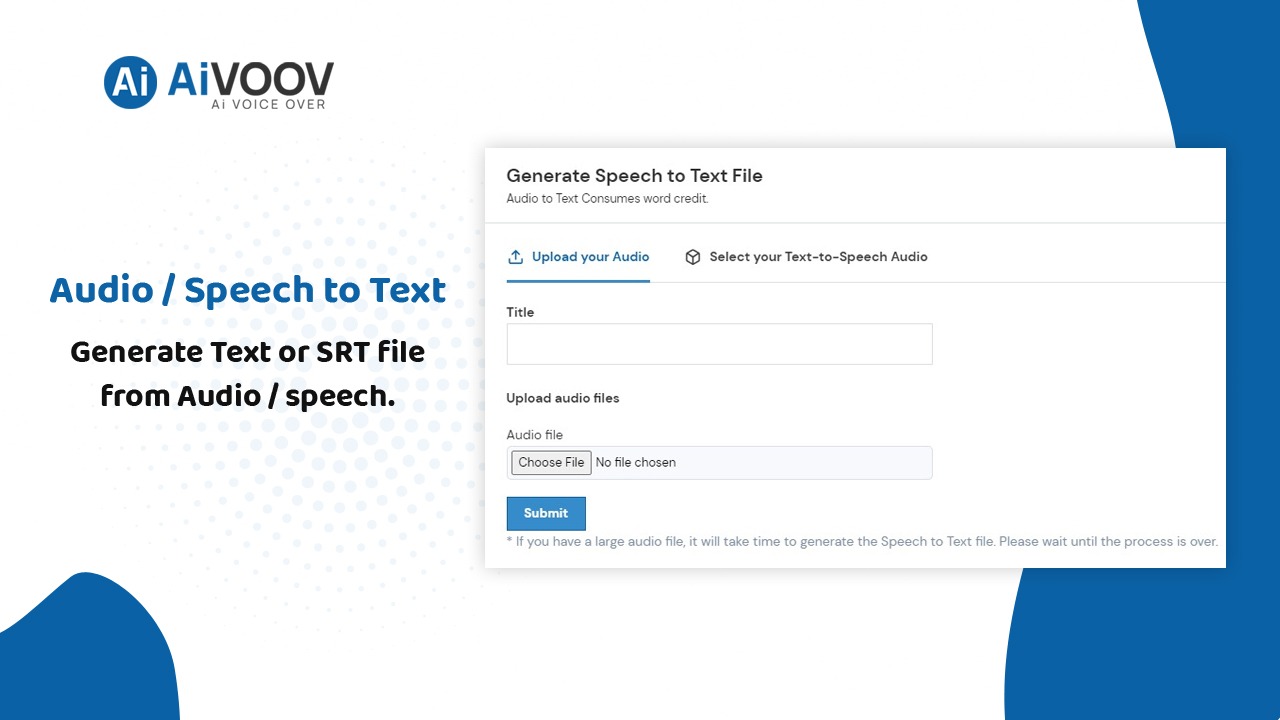 Audio Speech To Text Converter
Using AiVOOV you can convert the audio file into textual format by following the simple steps shared below.
Upload the audio file you want to convert into text. You can also choose from the existing TTS files.
The speech to text converter will process your audio and convert it into text.
You can download the text file on your computer by pressing the Download button.
Download the file in Text or SRT format.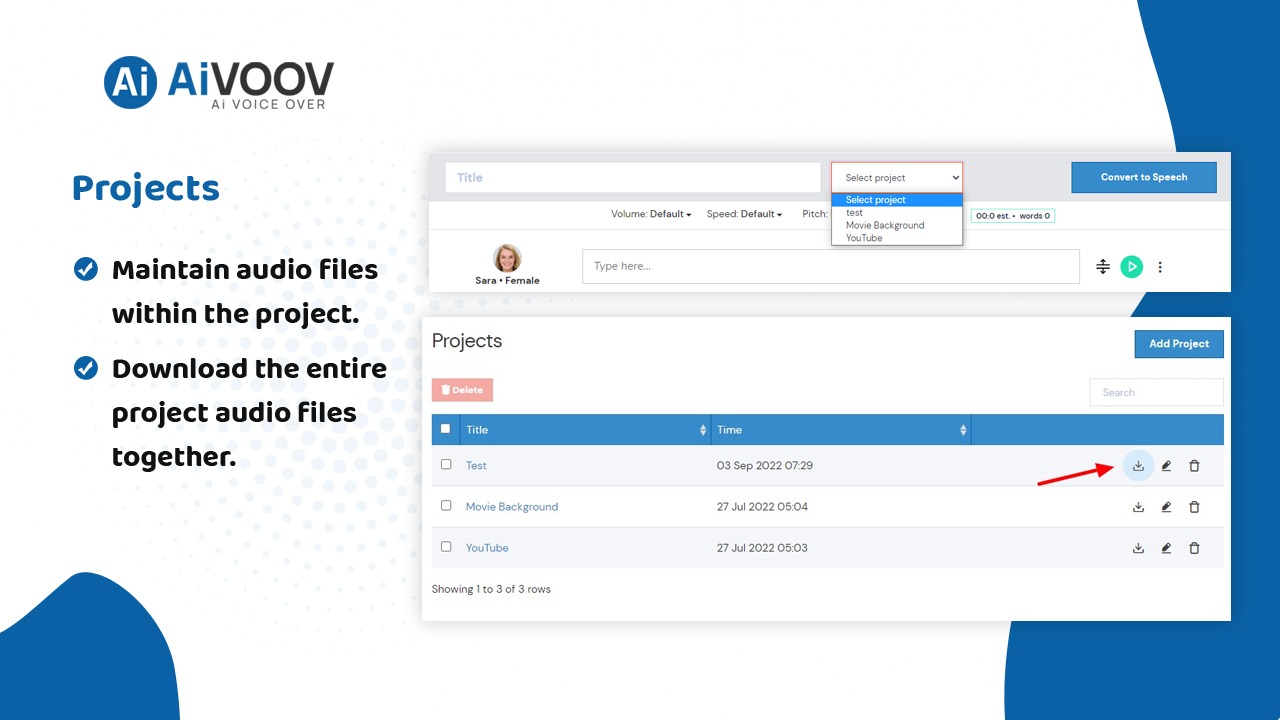 Projects – Maintain audio files within the project.
AiVOOV allows you to create projects to organize your audio files. This will increase the efficiency of keeping records correctly and easily accessible as needed.
Moreover, you can download all the audio files of the project together into your local computer.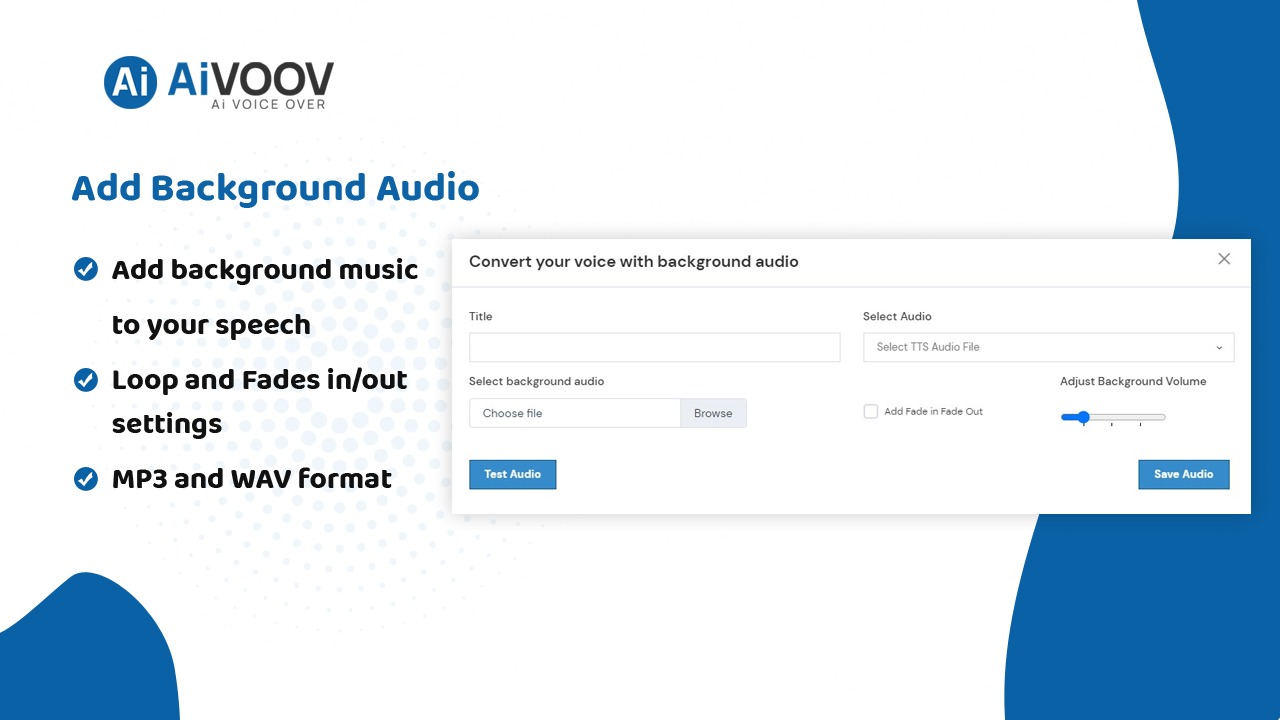 Add background music to your speech
On AiVOOV, we have a feature to add background music to your speech. You can also control it so it runs on a loop and fades in/out. It's kind of cool for everyone to do a different level of work.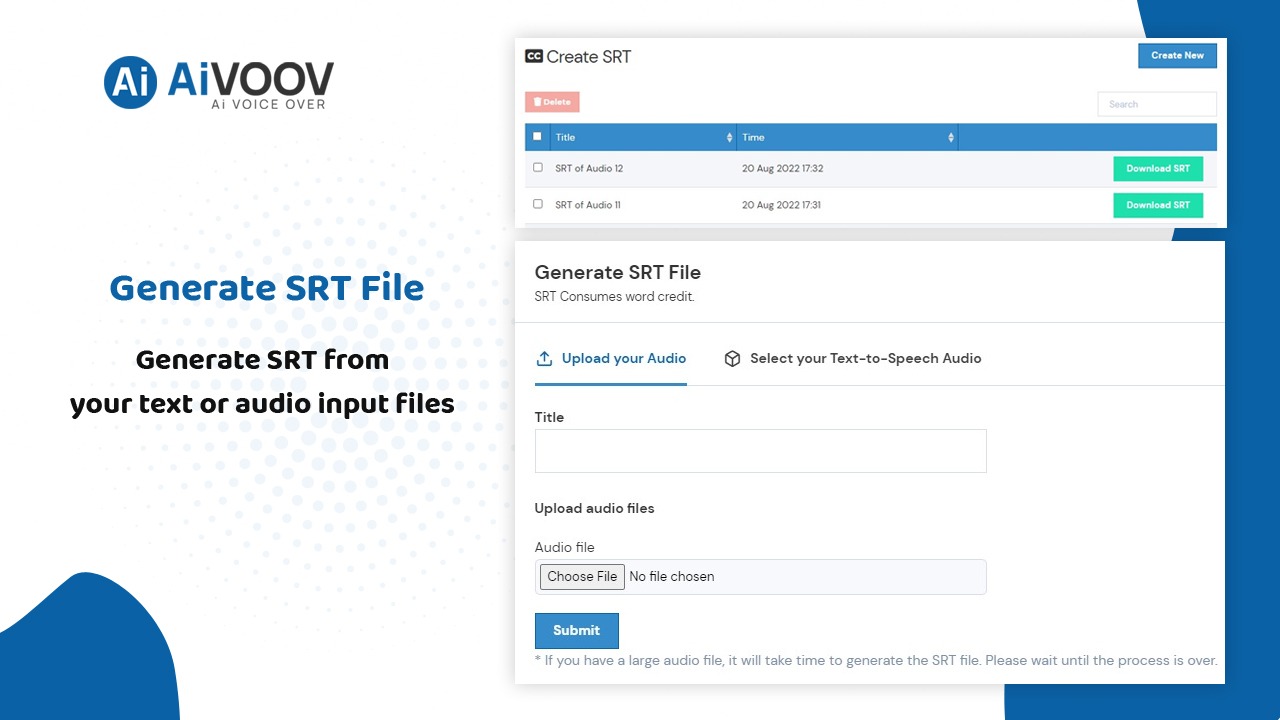 Generate SRT File
AiVOOOV makes it possible to generate SRT from your text or audio input files. This makes it very easy to use SRT with your own marketing or video recording.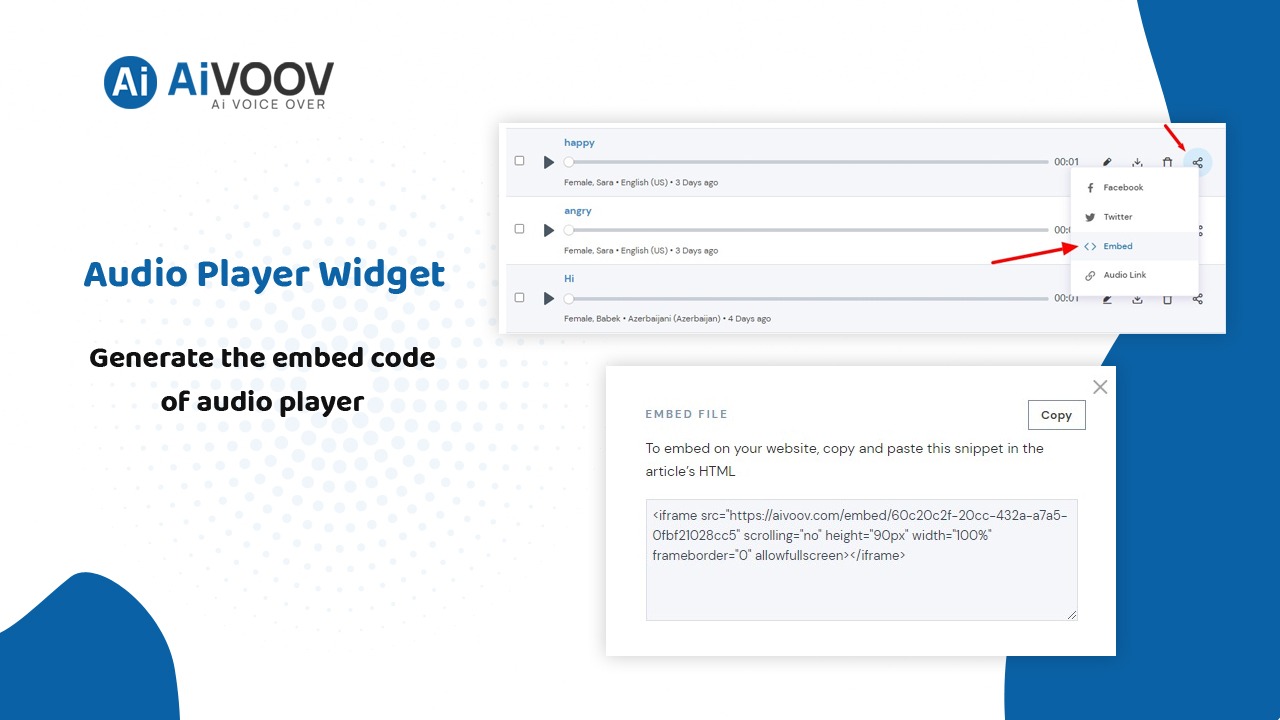 Create audio player widget
You can generate the audio player widget, so you can easily embed this widget into your blogs, articles, wesbites and e-learning to increase accessibility, empower users and become ADA compliant.
Deal terms & conditions
1 Year of access to AiVOOV Plan

You must redeem your code(s) within 60 days of purchase

1 Year of AiVOOV Plan updates

Please note: This deal is not stackable
60 day money-back guarantee. Try it out for 2 months to make sure it's right for you!