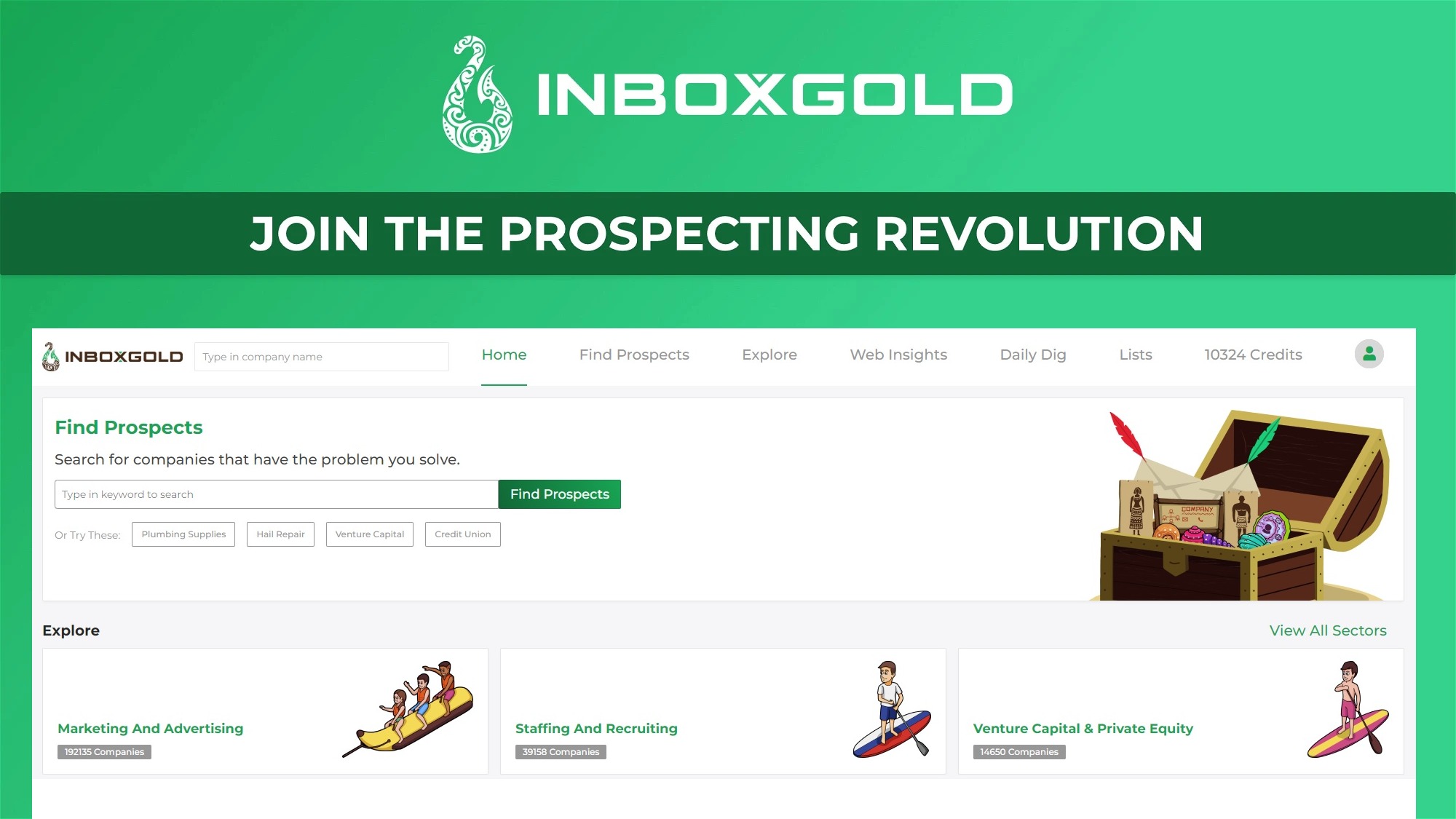 InboxGold – >200M contacts, >20M US companies, Email notice, See who' visits your website and more!!
Join the Prospecting Revolution & Help New Customers!
InboxGold provides access to>200 million contacts and >20 million US company profiles. Also, receive company prospects to your inbox and see who's visiting your website.
Why joinInbox Gold?
• Get access to Search Technology that looks for keywords and other filters to help identify companies and contacts that fit your target profile(s)
• Unlimited searches and company viewing
• Business contacts available to view and download
• Web Insights – identify companies visiting your website
• Build company lists and export company profiles for integration into other systems
• Build contact list and export information for integration into other systems
• Setup lead alerts to be delivered directly to your email
• Rich Company Profiles featuring company description, growth insights, employees, revenue, LinkedIn profile, company website, and more!
Built by Small-Business Owners & Sales Professionals for Small-Business Owners & Sales Professionals
Overview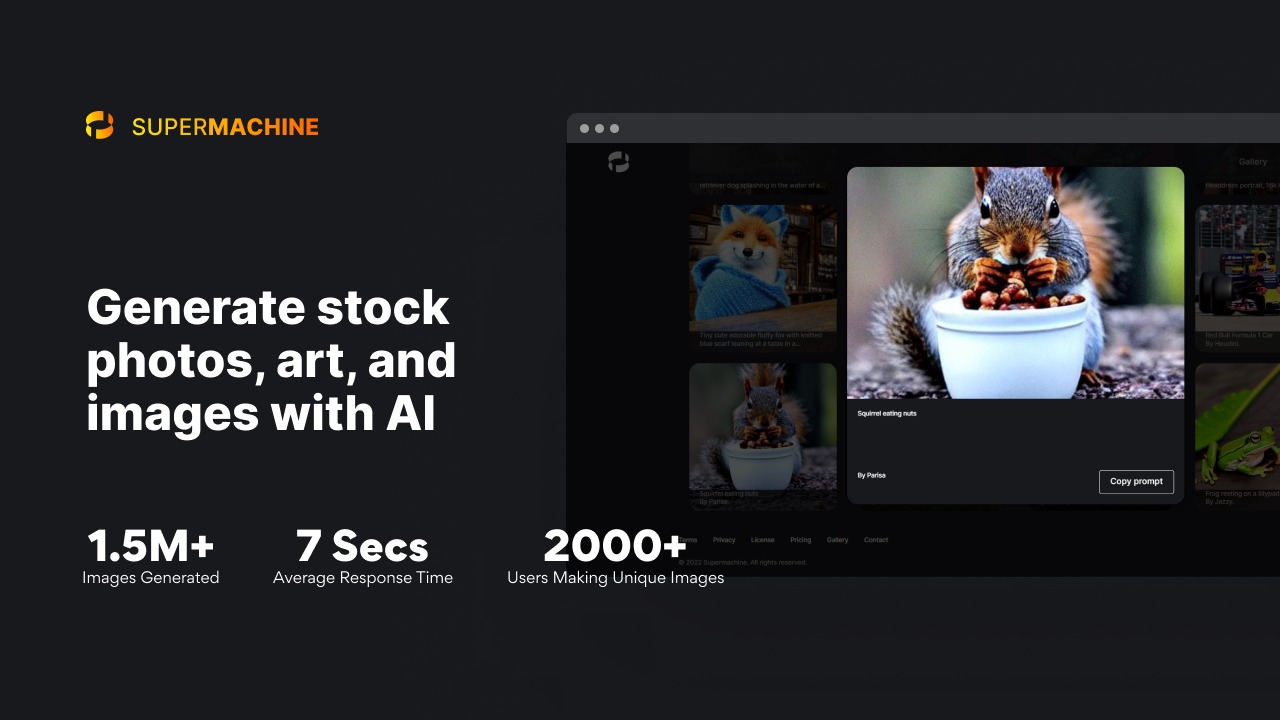 It is so easy to create images with just a few words.
Providing a super clean dashboard for you to generate images both on mobile or desktop in seconds.
Turn a description into a fully detailed image ready for your content marketing needs and truly unique.
These images will not have appeared anywhere else and you have full commercial rights to use them for anything you need!
Let AI do the work for you.
Here at SUPERMACHINE, we're about trying to make this technology as accessible as possible so that it runs fast, is reliable, and provides the best quality outputs.
We can't wait to see how you deploy the images you create in SUPERMACHINE.
Get access today!
Lifetime access to SUPERMACHINE
You must redeem your code(s) within 60 days of purchase

This deal is non-refundable