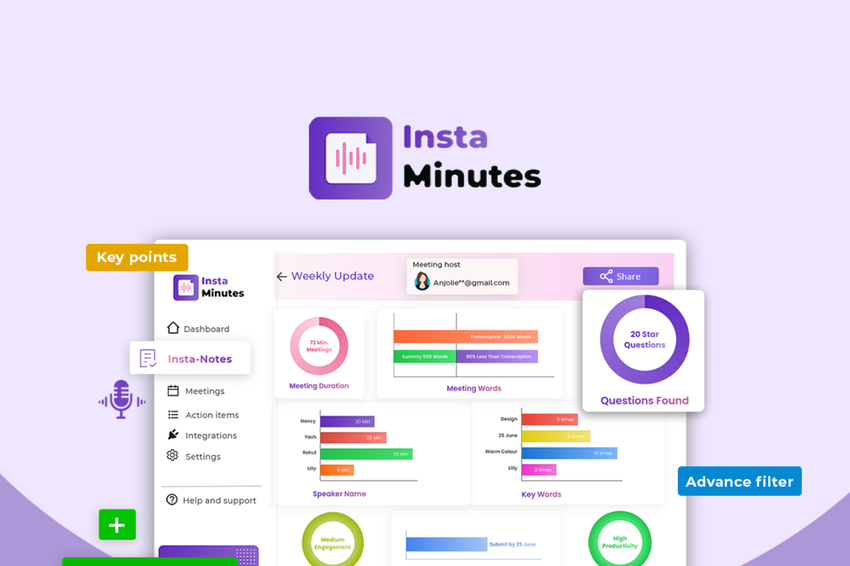 Summarize and analyze meetings with an AI assistant
Summarize meetings into key takeaways and get actionable insights using a trainable AI assistant
Connect to your favorite meeting tools, messengers, and CRMs to streamline your workflow
Overview
Instaminutes uses the power of AI to summarize meetings with key takeaways and actionable insights.
Using the Instaminutes' Chrome extension, you can summarize meetings and recorded conversations with key takeaways in just one click.
Take real-time, interactive notes with an AI assistant that automatically highlights the most important points for you.
You'll also be able to access your transcripts to review later and even train your AI assistant to generate better summaries over time.
Instaminutes connects to all your favorite meeting tools on desktop and mobile, like Google Meet, Microsoft Teams, and Zoom. Just sign in and link your calendar!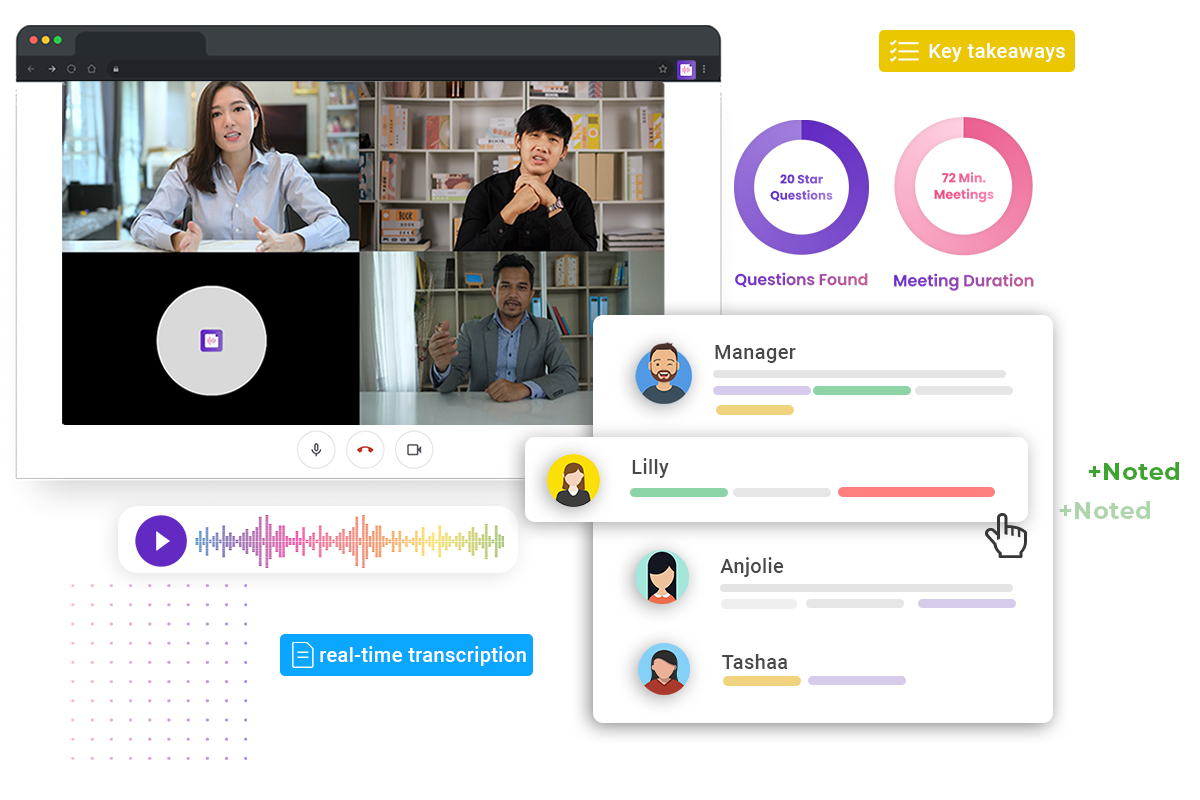 Take real-time notes and summarize your meetings using a trainable AI assistant.
With Instaminutes, you can also tap into actionable conversational insights to better understand your customers, clients, and team members.
View key moments from your meetings on an intelligence dashboard that shows who spoke and for how long.
You'll also get advanced recommendations on improving customer engagement and conversions.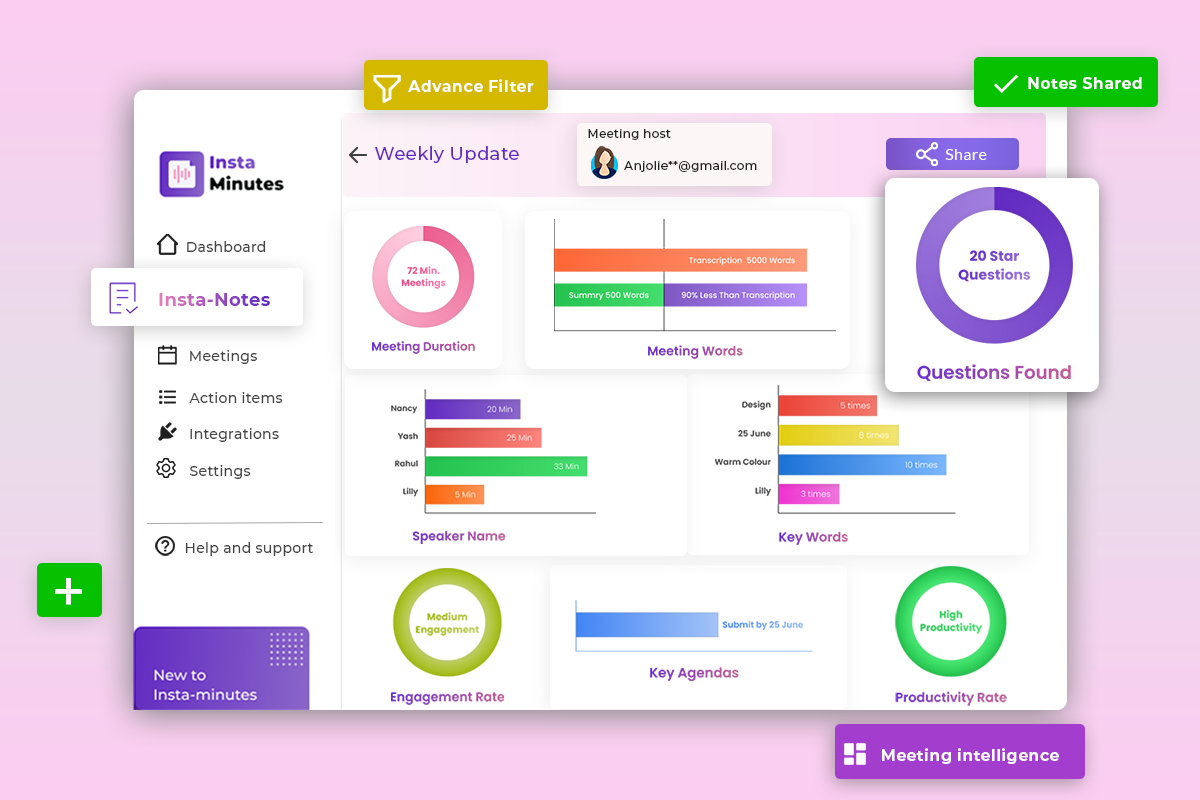 Uncover hidden insights from your conversations on an intelligence dashboard.
As an added convenience, Instaminutes makes it easy to listen to summaries of your meetings on the go.
Search through meetings using advanced filters, like focusing on certain speakers or topics. You'll even be able to sort through important decisions and action items.
Whether you're on desktop or mobile, you can read or listen to the moments that matter most to your work.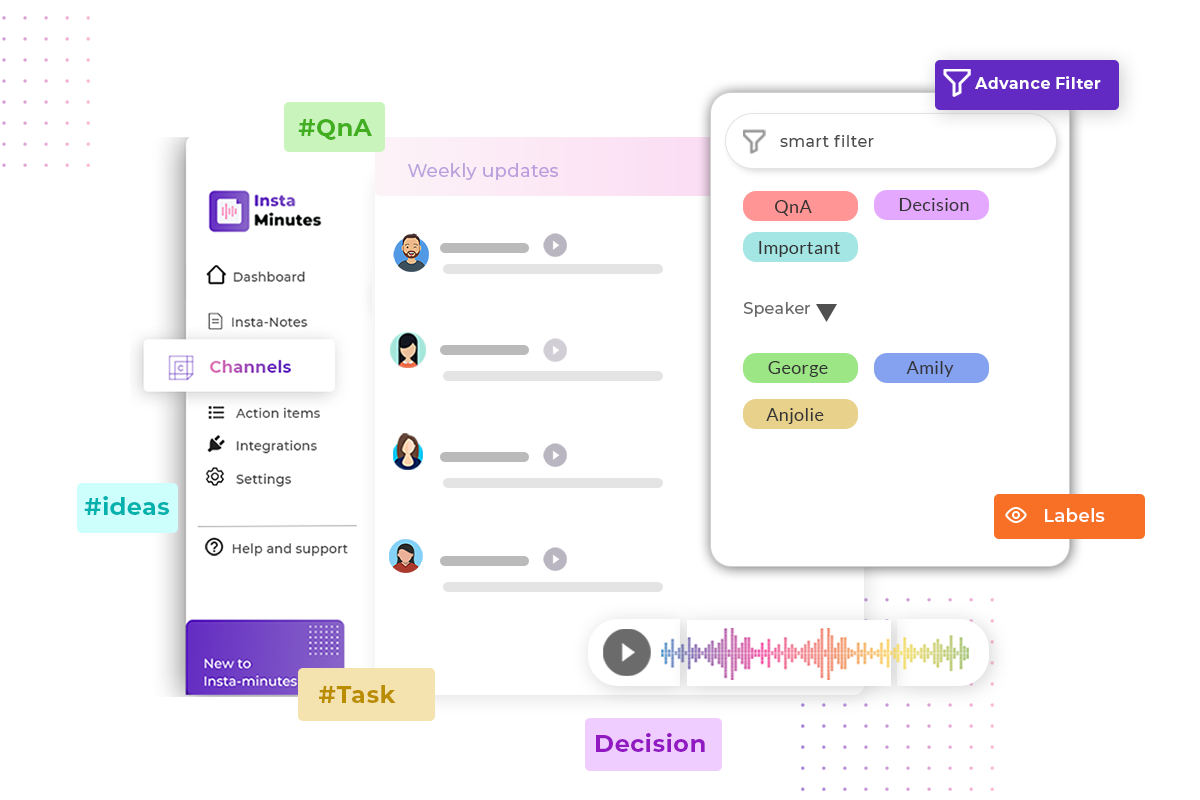 Listen to meeting summaries on the go and search through conversions with smart filters.
Best of all, Instaminutes integrates with over 50 popular platforms to streamline your workflow and keep teams on the same page.
Share key moments from meetings via Slack or email to circle back with your team on tasks, feature requests, or Q&As.
You'll also be able to transfer summaries to CRMs and share insights with other teams and clients outside of your digital workspace.
Store all your meeting notes and recordings in the cloud with encryption technology, so you can control who has access to your information.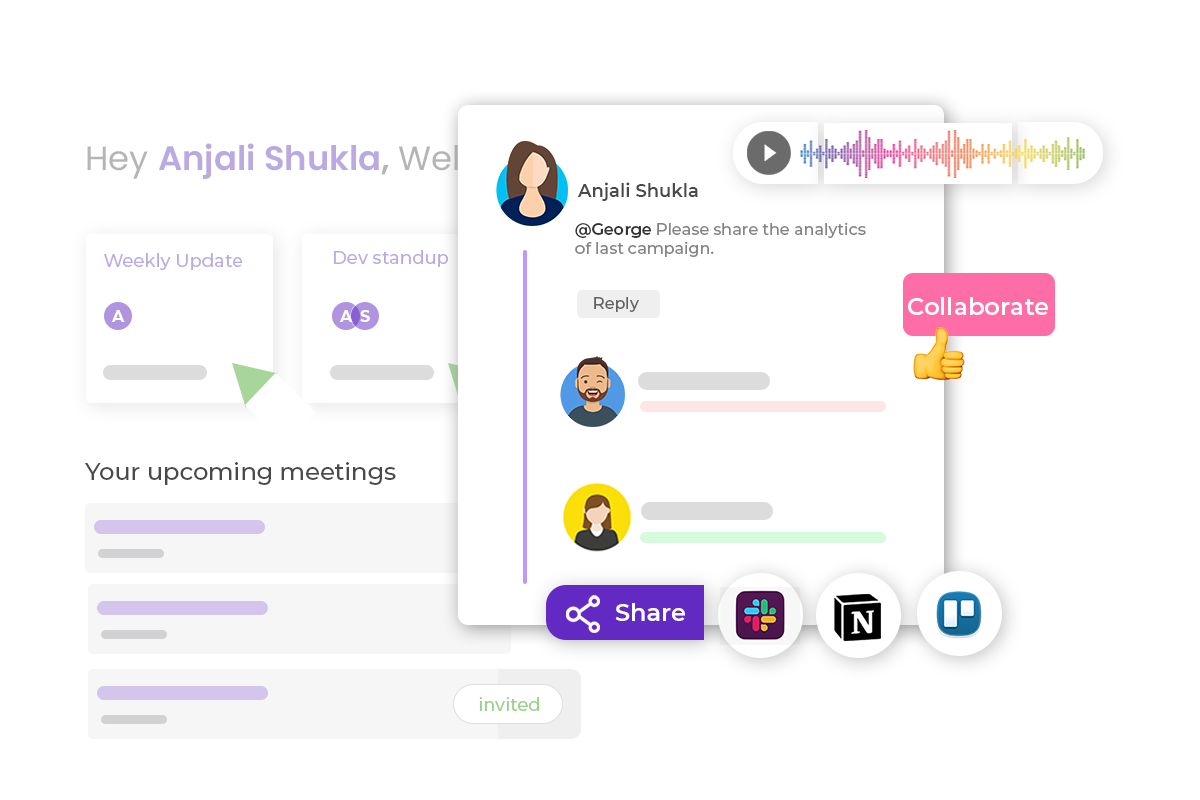 Integrate with your favorite work tools to share takeaways and insights with everyone.
When you have detailed meeting summaries, you'll actually be able to follow through on your next steps. ("Turns out I promised to circle back to this convo three months ago.")
In just one click, Instaminutes automatically transforms your meetings into a searchable dashboard of key takeaways and actionable insights.
Make every minute count.
Get lifetime access to Instaminutes today!
Deal terms & conditions
Lifetime access to Instaminutes

All future Small Teams Plan updates

No codes, no stacking—just choose the plan that's right for you

You must activate your license within 60 days of purchase

Ability to upgrade or downgrade between 4 license tiers

GDPR compliant

You must have an active Google account to use Instaminutes
60 day money-back guarantee. Try it out for 2 months to make sure it's right for you!
Features included in all plans
Record meetings for Zoom, Google Meet, Teams, and more

Chrome extension

Real-time notes

Meeting summary notes

Meeting analytics

Decisions list

Speaker identification

Slack, Trello, and CRM integrations